IMHA Webinars: Strategic Tips for Trainees with Dr. Lindsay Wallace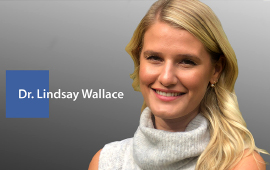 IMHA supports trainees by inviting guest speakers to share insights on a variety of topics. On February 9, 2021 we featured Dr. Lindsay Wallace. Dr. Wallace uses data from large epidemiologic clinico-pathologic studies to answer questions about how ageing and frailty are related to the pathology and clinical expression of dementia. Older adults living with frailty are also more likely to experience issues with bone health, to be diagnosed with osteoporosis and to experience fractures.
During our 60-minute webinar discussion, Dr. Wallace shared her career journey along with these tips for trainees:
Plan ahead - pinpoint career targets (e.g. to receive a Banting Fellowship), read the criteria and gain the needed experience(s).
Build your network—Conferences are great for this regardless of whether they are in-person or virtual. Invite participants for a short "Zoom coffee" to discuss possible research alignments, partnerships and/or challenges.
Engage in science authentically—show your passion.
Look for opportunities to improve your writing skills (offer to write an article or the first draft of a grant) —and strive to write in "plain" language.
Volunteer strategically.
Keep lists, but be flexible—write out a week-by-week "to do" list, but realize that things sometimes take longer than expected.
Bounce back from rejection—don't take rejection personally, it is an opportunity to hone skills and create a better product.
One can't work at one's best 24/7—Be sure to strive for work/life balance!
Thank you, Dr. Wallace!
Date modified: