IHDCYH youth advisory council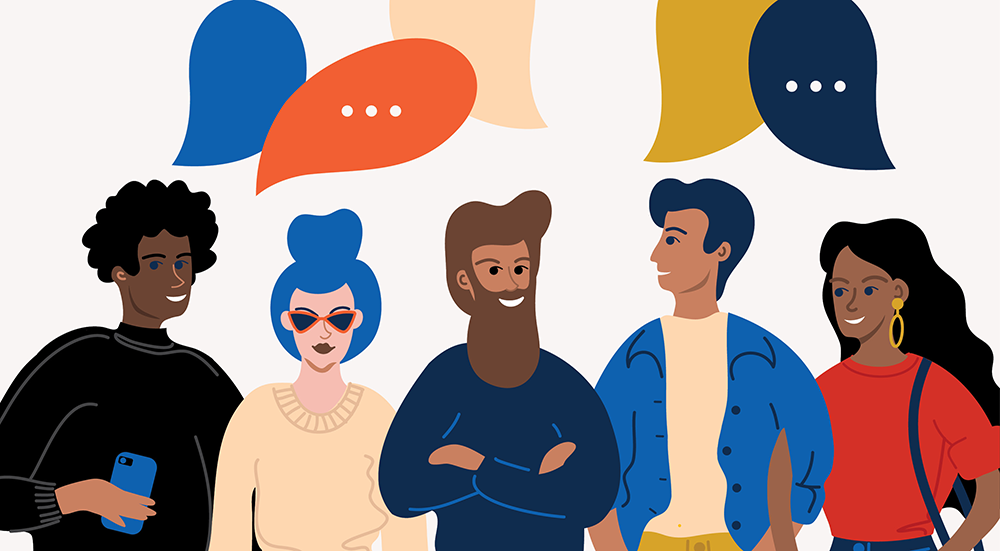 The Institute of Human Development, Child and Youth Health (IHDCYH)'s youth advisory council is a group of diverse young Canadians who are passionate about health and health research. The council brings the youth voice directly into conversations about priority development, policies and issues that impact Canadian communities from coast to coast to coast.
Youth council members meet online to share thoughts and ideas with each other and IHDCYH, and discuss health related topics that are important to them and their communities.
Council members represent regions across Canada and reflect diverse backgrounds and life experiences.
Meet the members and learn a bit about why they joined the council: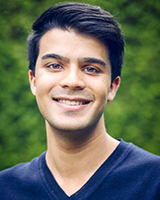 Vivek Gill
Vancouver, BC
Vivek works at B.C. Children's Hospital's Research Institute as a student researcher, and is a Health Sciences student at Western University. Vivek hopes to work in Canada's healthcare system in the future, and feels that joining IHDCYH's youth advisory council is an important opportunity to be engaged in discussions that will affect the future of Canadian healthcare research and delivery. While serving on the council Vivek hopes to advocate for accessible health communication, equity, and diversity in health research. As a member of the inaugural council he also hopes to build a strong foundation for future councils to enact meaningful change.
---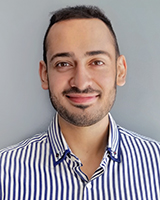 Wajih Jawhar
Montreal, QC
Originally from Beirut, Lebanon, Wajih graduated from McGill with an excellence award in Human Genetics and is currently a research assistant at the Research Institute of the McGill University Health Centre (RI-MUHC). He is interested in bridging formal education and a more comprehensive understanding and application of science, with a focus on knowledge translation.
---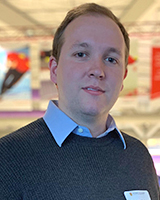 Ash Kolstad
Calgary, AB
Having suffered a life-altering concussion, Ash sees the extreme value in the IHDCYH's youth advisory council to provide the youth perspective for Canadian health research. Through his membership, Ash hopes to learn more about Canadian policy and increase awareness of health problems facing youth in an effort to promote healthy lifestyles. Ash is currently completing a masters of science degree in the Sport Injury Prevention Research Centre at the University of Calgary to further understand concussion prevention in youth sport.
---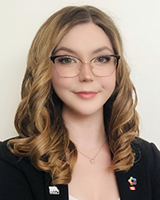 Alexandria Martin
Winnipeg, MB
Alexandria is beginning her Bachelor of Science program at the University of Manitoba on a pre-medicine path while working as a research assistant at the Children's Hospital Research Institute of Manitoba. She is excited to join the IHDCYH youth advisory council as it will allow her to be actively involved in influencing health-related research, policies, and issues with a group of other experienced individuals. Alexandria aims to focus on gaining different perspectives on matters in healthcare that are currently important to young Canadians.
---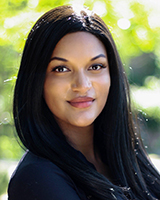 Danica Matthews
Saskatoon, SK
Danica is a youth worker for babies and children in the foster care system, as well as for their biological mothers, through a community-based organization. She is enrolled in the University of Victoria's Bachelor of Social Work Program. Joining IHDCYH's youth advisory council is important to Danica, as she feels that youth are the future of Canada and should be present to discuss these impactful topics; she looks forward to collaborating with many different individuals and institutions!
---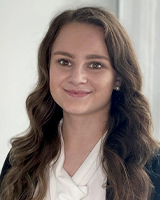 Sarah Mooney
Edmonton, AB
Sarah is currently a student at MacEwan University and has earned a Basic Certificate in Quality and Safety from the Institute of Healthcare Improvement. Through her years of lived experience as a chronic pain patient and activity as an advisor across local, provincial, and national levels, Sarah has learned firsthand the importance of engaging youth as partners to foster better outcomes. As a member of IHDCYH's youth advisory council, Sarah is eager to bring forth the voices and priorities of diverse youth from across Canada to foster safer, more accessible, and equitable healthcare delivery by informing Canadian health research priorities to promote the health, development, and overall wellbeing of children and youth.
---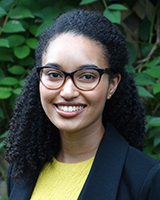 Danielle Nadin
Montreal, QC
Danielle is a master's student in the Integrated Program in Neuroscience at McGill University, working in the lab of Dr. Stefanie Blain-Moraes. Danielle co-founded the SciComm Collective to help train students in inclusive science communication, and connect scientists and artists to produce science communication content. Through her commitment to issues around diversity and inclusion, Danielle has connected with peers in Canada, the US, and the UK, most recently as a co-organizer of the inaugural Black In Neuro Week. The IHDCYH youth advisory council will provide a platform for diverse voices to get involved in health research that concerns them, from the earliest stages of decision-making. Through this experience, Danielle hopes to work towards more equitable, intersectional approaches to health research and science communication in Canada.
---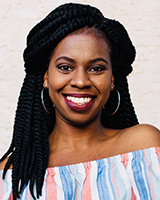 Eki Okungbowa
Toronto, ON
Eki is currently a graduate student at the University of Alberta studying educational psychology. She is also the Youth Representative for Justice Canada's Advisory Group on Family Justice. Eki views this council as an opportunity to include more youth perspectives in government policy and plans to advocate for multifaceted and community-based approaches to address health and well-being needs of children and youth.
---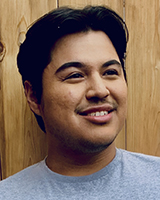 Brett Recollet
Sudbury, ON
Brett is a permanent part-time Indigenous Support Worker for the Rainbow District School Board in Sudbury and is enrolled in the Bachelor of Social Work program at Laurentian. He is serving his fifth term as a youth member for the Ontario Centre of Excellence for Child and Youth Mental Health. Brett aims to bring his voice to advocate about health and research in Canada for those who cannot for themselves. Brett is excited to be a part of this diverse group of youth, to listen to what his fellow council members have to say and to share his own thoughts and experiences as well.
---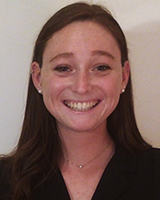 Sarah Schwartz
Halifax, NS
Sarah was diagnosed with juvenile rheumatoid arthritis at the age of eleven, and is now an MSc student at Dalhousie. Through her own patient perspective and having spent four years working at Brigadoon Village, an overnight camp for children with chronic illnesses, she understands how important and valued each patient's unique experience is within the healthcare system. As a member of this council, she hopes to advocate for those unique needs that result from receiving a chronic illness diagnosis at a young age.
---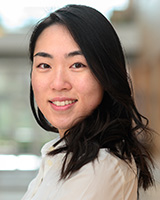 Vivian Tsang
Vancouver, BC
Vivian leads the National KidsCan Initiative, a young persons' research advisory group in Canada as a part of the Maternal Infant Child and Youth Research Network. She studies medicine at the University of British Columbia. Vivian is dedicated to improving healthcare access for vulnerable population groups and is excited to push forward Canadian research priorities as part of the IHDCYH.
---
Annika Waschke
Montreal, QC
Annika is incredibly passionate about health care, including the potential of technology to improve access and services for communities who may be underrepresented in the current health research domain. She currently lives in Montreal, Quebec and is a student at Marianopolis College in the Health Sciences program. She hopes to gain insight into the world of Canadian health research and is eager to collaborate with her new fellow council members.
Date modified: