IHDCYH youth advisory council
The youth advisory council application period is currently closed. To find out when we are accepting applications to join the council, and to receive occasional other opportunities for youth engagement, please join our mailing list. You can unsubscribe at any time.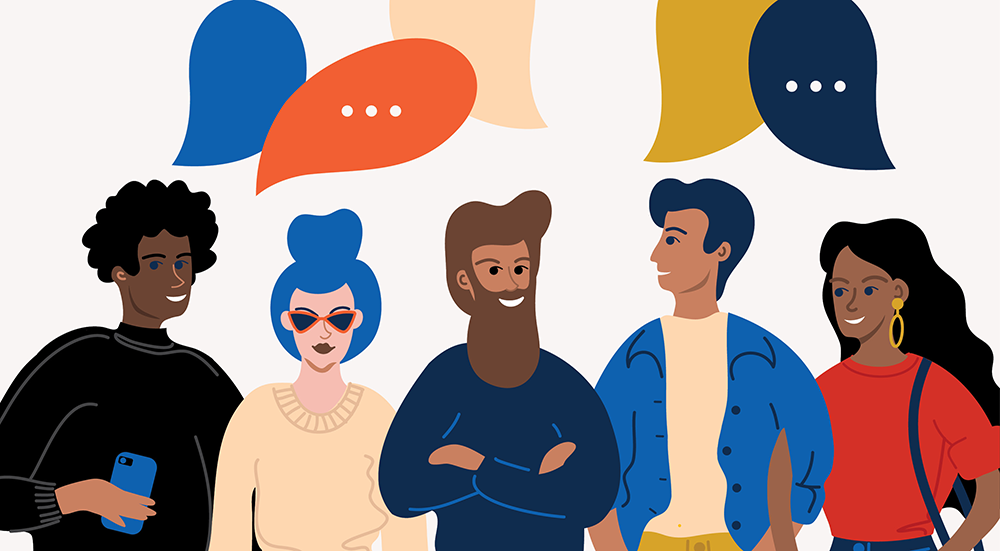 The Institute of Human Development, Child and Youth Health (IHDCYH)'s youth advisory council is a group of diverse young Canadians who are passionate about health and health research. The council brings the youth voice directly into conversations about priority development, policies and issues that impact Canadian communities from coast to coast to coast.
Youth council members meet online to share thoughts and ideas with each other and IHDCYH, and discuss health related topics that are important to them and their communities.
Council members represent regions across Canada and reflect diverse backgrounds and life experiences.
Meet the members and learn a bit about why they joined the council: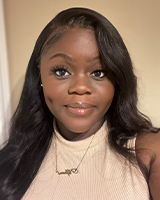 Nifemi Adeoye
Waterdown, ON
Nifemi is currently a first year student in Health Sciences at Queen's University. She is very passionate about equity and education and aspires to uphold these pillars in her future healthcare career pursuits. She spent the majority of her childhood in Brampton, Ontario and completed her last three years of high school in a small suburb outside of Hamilton. Experiencing those two very different environments exposed Nefemi to the impact of surroundings on youth health and development, and the stark differences in different parts of Ontario. She hopes to use her position on the council to advocate for youth raised in at-risk environments and push for more inclusive and relevant research.
---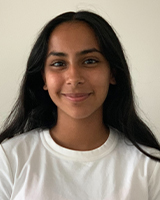 Malvina Chhina
Vancouver, BC
Malvina is currently a high school student at Sir Winston Churchill Secondary School, in Vancouver BC. As a member of the IHDCYH Youth Advisory Council, she brings with her the perspective and lived experiences of a first generation Canadian, as well as a youth growing up as part of a visible minority. She is a passionate and firm believer in equitable and accessible healthcare for all, and especially underrepresented communities such as First Nations.
---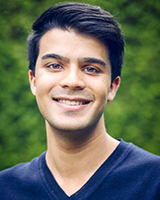 Vivek Gill
Vancouver, BC
Vivek works at B.C. Children's Hospital's Research Institute as a student researcher, and is a Health Sciences student at Western University. Vivek hopes to work in Canada's healthcare system in the future, and feels that joining IHDCYH's youth advisory council is an important opportunity to be engaged in discussions that will affect the future of Canadian healthcare research and delivery. While serving on the council Vivek hopes to advocate for accessible health communication, equity, and diversity in health research. As a member of the inaugural council he also hopes to build a strong foundation for future councils to enact meaningful change.
---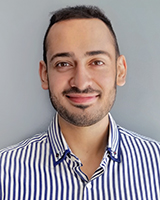 Wajih Jawhar
Montreal, QC
Originally from Beirut, Lebanon, Wajih graduated from McGill with an excellence award in Human Genetics. He is currently a research assistant at the Research Institute of the McGill University Health Centre (RI-MUHC). Aiming to develop new therapies for patients with pediatric disease, Wajih focuses his efforts on deciphering genetic and epigenetic events involved in cancer initiation, progression, and drug resistance. He is interested in bridging theoretical and practical aspects of education with the goal of attaining a comprehensive understanding and application of science. As a youth advocate, Wajih joined IHDCYH's council to foster meaningful partnerships and learn more about health research policy as a prospective pediatric cancer researcher.
---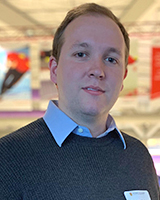 Ash Kolstad
Calgary, AB
Having suffered a life-altering concussion, Ash sees the extreme value in the IHDCYH's youth advisory council to provide the youth perspective for Canadian health research. Through his membership, Ash hopes to learn more about Canadian policy and increase awareness of health problems facing youth in an effort to promote healthy lifestyles. Ash is currently completing a Doctor of Philosophy degree in the Sport Injury Prevention Research Centre at the University of Calgary to further understand concussion prevention in youth sport. He acknowledges funding for his degree from the CIHR Frederick Banting and Charles Best Doctoral Scholarship and the University of Calgary's Eyes High Doctoral Recruitment Scholarship.
---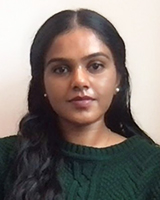 Midhula Madhu
Whitehorse, Yukon Territory
Midhula is completing her graduate studies in counselling psychology through the University of Ottawa. She is currently completing her thesis on self-compassion for healthcare trainees, under the supervision of Dr. Diana Koszycki. She works as a clinical counsellor in the Yukon; providing counselling for diverse populations with unique needs. She has previous experience working as a respite worker and as a counsellor for youth with different mental health challenges. By joining IHDCYH's youth advisory council, she hopes to share her insights and ideas on health research. She hopes to bring a holistic view on health and health promotion to explore the different gaps in health research. Midhula is excited to be part of this council. She sees this as an opportunity to learn more about the wellbeing needs of youth and children in different parts of Canada through her fellow council members.
---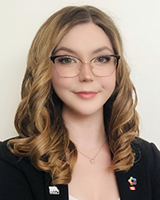 Alexandria Martin
Winnipeg, MB
Alexandria is beginning her Bachelor of Science program at the University of Manitoba on a pre-medicine path while working as a research assistant at the Children's Hospital Research Institute of Manitoba. She is excited to join the IHDCYH youth advisory council as it will allow her to be actively involved in influencing health-related research, policies, and issues with a group of other experienced individuals. Alexandria aims to focus on gaining different perspectives on matters in healthcare that are currently important to young Canadians.
---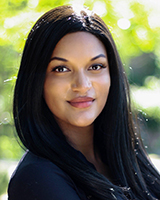 Danica Matthews
Saskatoon, SK
Danica is a graduate of the University of Victoria's Bachelor of Social Work Program, and currently works in a child protection setting in rural Saskatchewan. She has several years' experience working with children in both education and youth intervention settings, and she is passionate about youth and maternal health. Joining IHDCYH's youth advisory council is important to Danica, as she feels that youth are the future of Canada and should be present to discuss the critical topics affecting youth today. Danica looks forward to collaborating with many different individuals and institutions!
---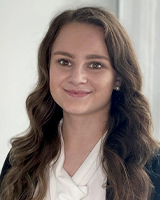 Sarah Mooney
Edmonton, AB
Sarah currently attends Grant MacEwan University and plans to pursue a career as a Nurse Practitioner. Firsthand, she has learned the imperative need for engaging youth as partners in research and policy after years of lived experience as a patient with Ehlers-Danlos Syndrome and healthcare advisory work across local, provincial, and national levels. As an IHDCYH YAC member, she intends to advocate for Canadian child youth populations experiencing forms of marginalization and health inequities through an equity-oriented healthcare lens. Alongside fellow inaugural members, Sarah is eager to build a foundation for meaningful change in Canadian child youth policy and research through youth partnerships.
---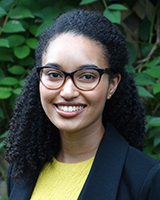 Danielle Nadin
Montreal, QC
Danielle graduated with a Master's in Neuroscience from McGill University, where she studied brain network correlates of consciousness in brain injured patients. Danielle now wears many hats, all of which allow her to advocate for more inclusive spaces in science and health research. As Co-Director of SciComm Collective, Danielle develops resources to teach researchers to communicate their science in a way that integrates principles of equity, diversity, inclusion, and social justice. Danielle is also the Director of Finance for Black In Neuro, a global initiative which connects, celebrates and supports Black scholars studying the brain. Since January 2021, Danielle has served as Science Strategy Lead at the CIHR Institute of Gender and Health. The IHDCYH youth advisory council will provide a platform for diverse voices to get involved in health research that concerns them, from the earliest stages of decision-making. Through this experience, Danielle hopes to work towards more equitable, intersectional approaches to health research and science communication in Canada.
---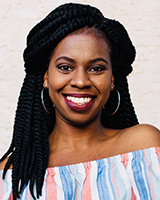 Eki Okungbowa
Toronto, ON
Eki is currently a graduate student at the University of Alberta studying educational psychology. Prior to joining the IHDCYH youth advisory council, she served as the Youth Representative for Justice Canada's Advisory Group on Family Justice. Eki views this council as an opportunity to include more youth perspectives in government policy and plans to advocate for multifaceted and community-based approaches to address health and well-being needs of children and youth.
---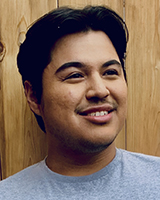 Brett Recollet
Sudbury, ON
Brett is a permanent part-time Indigenous Support Worker for the Rainbow District School Board in Sudbury and is enrolled in the Bachelor of Social Work program at Laurentian. He is serving his fifth term as a youth member for the Ontario Centre of Excellence for Child and Youth Mental Health. Brett aims to bring his voice to advocate about health and research in Canada for those who cannot for themselves. Brett is excited to be a part of this diverse group of youth, to listen to what his fellow council members have to say and to share his own thoughts and experiences as well.
---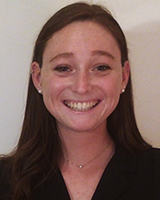 Sarah Schwartz
Kingston, ON
Sarah was diagnosed with juvenile rheumatoid arthritis at the age of eleven, and is now a first year medical student at Queens University. She completed her Master of Science at Dalhousie University in June 2021, studying immunotherapy in lung cancer treatment. Through her own patient perspective and having spent four years working at Brigadoon Village, an overnight camp for children with chronic illnesses, she understands how important and valued each patient's unique experience is within the healthcare system. As a member of this council, she hopes to advocate for those unique needs that result from receiving a chronic illness diagnosis at a young age.
---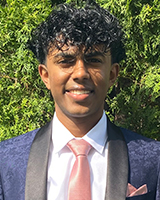 Ahastan Surees
Markham, ON
Ahastan is currently a grade 11 student at St. Augustine Catholic High School. Since a young age, Ahastan has always been captivated by the field and study of medicine, healthcare, and research. He often finds himself getting carried away learning about such topics. Ahastan is very excited to be part of the IHDCYH Youth Advisory Council as he believes it is very important for youth to become more involved in their community regarding the many policies and health issues that concern youth across the country. By joining this council, Ahastan wishes to be a voice for the Canadian Tamil youth community as well as an advocate for mental health in youth as the co-founder of Mellness Kids Crew initiative.
---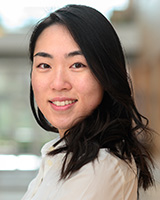 Vivian Tsang
Vancouver, BC
Vivian leads the National KidsCan Initiative, a young persons' research advisory group in Canada as a part of the Maternal Infant Child and Youth Research Network. She studies medicine at the University of British Columbia. Vivian is dedicated to improving healthcare access for vulnerable population groups and is excited to push forward Canadian research priorities as part of the IHDCYH.
---
Annika Waschke
Montreal, QC
Annika is incredibly passionate about health care, including the potential of technology to improve access and services for communities who may be underrepresented in the current health research domain. She currently lives in Montreal, Quebec and is a student at Marianopolis College in the Health Sciences program. She hopes to gain insight into the world of Canadian health research and is eager to collaborate with her new fellow council members.
Date modified: