Research consortium working to make cities healthier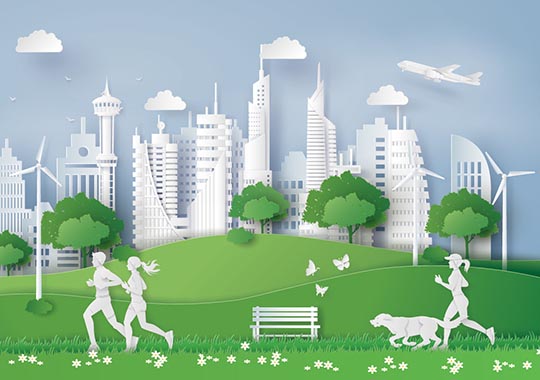 July 10, 2019
More than 80% of Canadians live in urban areas. The population growth in Canada's cities has led to urban sprawl, car dependency, traffic congestion, and air pollution – all issues that separately have been shown to negatively affect health.
How these factors combined impact our health and how we can modify our urban environments to live healthier lives is not well understood. A national research consortium of over 170 people is working to change that situation.
The Canadian Urban Environmental Health Research Consortium (CANUE) is advancing research on urban living and human health. The consortium is funded under CIHR's Environments and Health Signature Initiative and brings together leading environmental health researchers from the across the country with urban planners and public health professionals, among other partners.
By linking together Canada's largest cohorts and health databases with environmental data from a range of sources including Google Earth, CANUE is building unprecedented capacity to study the impact of things like traffic volume, local air quality, access to greenspaces, opportunities for walking and cycling, noise pollution and light pollution on health.
"We've created a critical mass of environment health research in Canada," said Dr. Jeffrey Brook, CANUE's scientific director and a professor at the University of Toronto.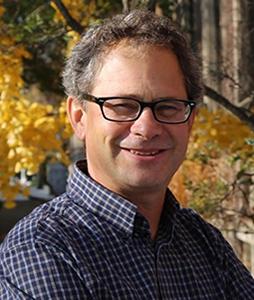 "Our vision is to increase scientific understanding of the interactions among the physical features of the urban environment and health."
In addition, CANUE is establishing common data processing tools to facilitate comparative studies and to monitor the health impacts of environmental exposures over time. All this work seeks to enable effective, evidence-based strategies for planning healthy cities and towns – today and in the future.
One of the keys to planning healthy cities and towns is understanding and exploring the developmental origins of health and disease, which CANUE is well placed to do through the data and people they have brought together.
In particular, CANUE recognizes that the foundation for a healthy life is laid down during pregnancy and influenced by environmental exposures in the early years of life. That's why the consortium includes a research program on maternal, fetal and child health and is collaborating with the CIHR-funded Research Advancement through Cohort Cataloguing and Harmonization (ReACH) initiative, which has catalogued information on 26 Canadian pregnancy and birth cohorts.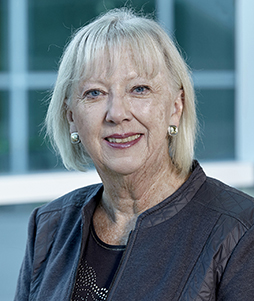 This partnership will bring together data on maternal and infant health with environmental exposure data to better understand how life in the city changes the short- and long-term health of infants and children.
"We have resources in place to support explore important research questions in maternal and child health," said Dr. Stephanie Atkinson, co-lead of CANUE's expert team on maternal, fetal and child health and a professor at McMaster University. "By carrying out research in this area we aim to promote healthy child development and reduce risk of chronic diseases."
Dr. Atkinson and her colleagues plan to study, for example, the impact of environmental exposures on premature birth and childhood asthma.
Healthy children, growing into healthy adults, living in healthy cities. CANUE is inspiring and empowering a positive vision of the future for Canadians.
Date modified: