Thinking out of the box: Oral health and craniofacial research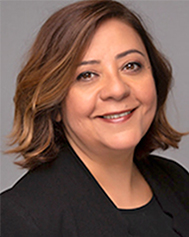 The burden of poor oral health and its associated costs is considerable — oral health is associated with quality of life, psychosocial disabilities, and systemic diseases. Decayed, painful teeth, and tooth loss compromise an individual's nutrition, growth, body weight, general health, psychosocial development, and quality of life.
We urgently need ongoing policies, public strategies, and research to prevent oral disease and to reduce the direct and indirect harms. Traditional research approaches and associated public programming, although successful in lessening the burden of oral disease, still face implementation challenges and 'concept drift' – an unpredictable change over the time. This blunts the expected research outcomes because as time passes, the global increase of oral disease puts more noise in health care systems and more stress on populations who do not have access to oral and general health care in the right places at the right time.
The urgent need to think out of the box
Thinking out of the box is rooted in the philosophy of systems thinking, which emphasizes interdisciplinary collaboration and cross-fertilization of ideas to learn about systems, analyze their interactions, and identify underlying patterns, structures, and issues. Systems thinking encourages intersectoral research to find novel solutions for persistent societal problems. As pioneers of interdisciplinary transformative research, researchers from various Canadian dental faculties and research institutions have an impressive track record in high-risk research that leaps boundaries for high impact on the well-being of the worldwide population.
These researchers have explored new ideas, tested unusual research hypotheses with novel experimental and analytical approaches, and employed new research tools and knowledge transfer vehicles to connect fundamental research to clinical trials and community participatory research. The end result has been relating theoretical concepts to policies and applied programming that helps patients.
The territory opened up by such research can involve engineering and regenerating organs and tissues. Or, it can focus on developing clinical materials and clinical care protocols from investigation of novel molecules and experimentation on unique animal models, or using artificial intelligence and mining complex human data. Researchers are advancing personalized medicine and targeted therapies by investigating specific biomarkers and the role of social, behavioural, psychological, biological, genetic, environmental, and spatial factors in burdensome diseases and conditions such as cancer and pain. They are also linking culturally adapted approaches and technological innovations with the visual, dramatic, and digital arts to tailor patient-centred care.
The IMHA and CIHR initiatives and funding opportunities have promoted thinking out of the box in the field of dental and craniofacial research. IMHA welcomes you—as a patient, researcher, fundraiser—to share your ideas as to how the oral health of Canadians can be improved through research and its translation.
Date modified: