2019 Trailblazer Award Winners
The CIHR Institute of Population and Public Health (CIHR IPPH) Trailblazer Award supports early, mid and senior career researchers who continue to make exceptional contributions that promote population and public health for Canadians and citizens around the world through evidenced-based health policies as well as interventions.
CIHR-IPPH is pleased to announce the 2019 recipients:
Senior Career:
Mid-Career:
Early Career:
2019 CIHR-IPPH Trailblazer Award Winners
"It is my pleasure to announce the winners of the 2019 CIHR-IPPH Trailblazer Awards. These awards recognize the outstanding contributions made by new, mid-career and senior population and public health researchers through leadership, innovation and impact on policy and practice.

Each winner was selected by our distinguished peer-review committee, and this year was a particularly challenging competition. It's clear that there is an abundance of excellent work being done by Canadian population and public health researchers and, for the first time ever owing to a tie in peer review, we have chosen to award two senior career awards. I would like to congratulate early career award winner Alex Abramovich, mid-career award winner Lindsay McLaren, as well as senior career category winners Michel Alary and Louise Potvin for their outstanding contributions to our field."
Senior Career Researcher: Louise Potvin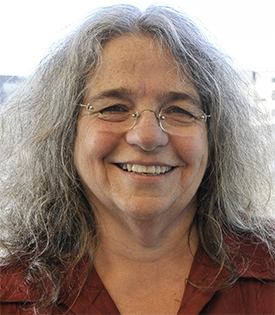 Dr. Potvin has had a long and distinguished academic and research career in the field of community health interventions and the reduction of social inequalities of health. As a faculty member with the Université de Montréal's (UdeM) Department of Social and Preventive Medicine since 1989, Dr. Potvin has had increasing responsibilities within the department and has influenced and inspired over 200 masters, doctoral or post-doctoral students at universities around the world. She is internationally recognized for her expertise in the evaluation of community health programs.
Dr. Potvin is a pioneer in the field of empirical studies describing the impact of chronic diseases including heart disease and diabetes in Canada. In the early 2000s, she shifted her focus to the social causes of chronic diseases and their effects on health inequalities. Her writing on social health inequalities altered the national and international academic landscape, and she ushered in the concept of social health inequalities to the science and practice of health promotion in Canada. She has worked tirelessly to promote the domain of public health intervention research as an inherent component of public and population health research.
Over the course of her career, Dr. Potvin has made an exceptional imprint on the field of public health research in Canada and around the world, and her contributions have led to a rise in population health research interventions. She's remained committed to training the next generation of researchers, and her influence on policies and programs have advanced public health research around the globe.
"I am very proud of receiving this award. It is a tangible recognition that health promotion research, the field whose advance I have devoted my career, is an essential contributor to the progress of public health science."
Related links
Senior Career Researcher: Michel Alary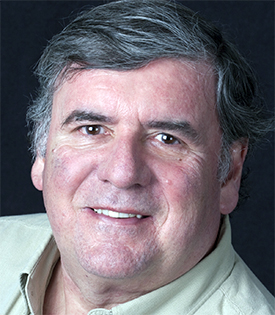 Dr. Alary is a professor of epidemiology at Université Laval. Most of his academic career has been devoted to epidemiologic and prevention research on HIV and sexually transmitted infections among the most vulnerable populations, particularly female sex workers and their male sexual partners in West Africa and India, as well as injection drug users and men who have sex with men in Canada. He was responsible for the impact assessment of Avahan, the India AIDS initiative of the Bill & Melinda Gates Foundation, the largest HIV prevention program ever implemented.
His recent work, which focuses on health equity and reproductive health for female sex workers in Benin, builds on his previous HIV work. He has been a fellow of the Canadian Academy of Health Sciences since 2016 and is currently the director of the Population Health and Optimal Health Practices Research Unit at the CHU de Québec Research Centre.
"This award really means a lot to me as it recognizes all the efforts that I have put throughout my career in trying to improve the health of the most vulnerable. I dedicate this award to all these people in Africa and elsewhere who struggle with a difficult life while having to protect themselves from a deadly disease, and in particular to the community of sex workers in Benin, West Africa, who are particularly close to my heart and where I have found women who care above all for their children and family in the hope of bringing them a better life than the one they have."
Related links
Mid-Career Researcher: Lindsay McLaren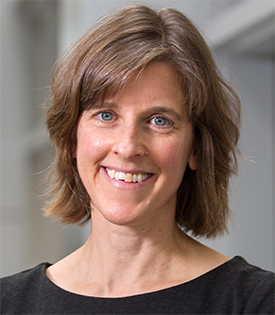 Dr. McLaren is a quantitative social scientist who has focused her career on foundations of population and public health, applying a population-level lens to better understand factors driving health inequities. She has pursued these foundations through research in diverse thematic areas including body weight and body image, dietary sodium reduction policy, and community water fluoridation and dental public health. Dr. McLaren is an Applied Public Health Chair, funded by CIHR, Public Health Agency of Canada, and Alberta Innovates Health Solutions as well as the past President of the Alberta Public Health Association and a Senior Editor for the Canadian Journal of Public Health and Co-Editor of Critical Public Health.
Dr. McLaren has been recognized as a national and international leader in water fluoridation, and she participates in education at all levels, including classroom-based teaching and supervision of trainees. In 2017 she was recognized as a University of Calgary Peak Scholar for academic work, in the area of community water fluoridation, which has had a positive social and economic impact in the community. She has created an interdisciplinary program around the City of Calgary's policy on fluoridation and assessed the implications this would have on pediatric dental health.
"I am extremely honoured to receive this award. The award signifies CIHR-IPPH's commitment to robust evidence and impactful public policy, and I am excited to be part of such a vibrant Canadian population and public health community."
Related links
Early-Career Researcher: Alex Abramovich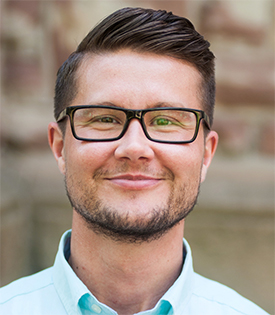 Homelessness is a problem that disproportionately affects youth who identify as lesbian, gay, bisexual, transgender, queer, questioning, and 2-spirit (LGBTQ2S). An internationally recognized expert in the areas of LGBTQ2S youth homelessness and trans health, Dr. Abramovich's research program focuses on preventing, reducing, and ending LGBTQ2S youth homelessness in Canada and internationally. He has advocated continuously for policy and practice changes to improve the lives of LGBTQ2S youth over the past decade, and since 2016, as an Independent Research Scientist at the Centre for Addiction and Mental Health (CAMH), and as Assistant Professor at the Dalla Lana School of Public Health in Toronto.
Dr. Abramovich's research suggests that when transgender people are not included in the study of broader social and political issues, they are excluded from consideration in the development of health policy and programs. Dr. Abramovich's research aims to change that paradigm.
He has consulted with all levels of government to ensure the delivery of affirming and safe healthcare and social services to the LGBTQ2S population. His research and advocacy led to Canada's first transitional housing program for LGBTQ2S youth, as well as Canada's first provincial strategy addressing LGBTQ2S youth homelessness. The interdisciplinary impact of his research has led to him mentoring students of public health, psychiatry, medicine, and social work. Thanks to an action-oriented research agenda, incorporating innovative knowledge translation methods, his research is accessible beyond traditional academic spheres and is responsive to the needs of some of the most marginalized young people across Canada.
"I am truly honoured and grateful to receive the CIHR-IPPH Trailblazer Award. This award is deeply meaningful to me and recognizes the importance of research focused on preventing, reducing and ending the epidemic of homelessness amongst LGBTQ2S youth and young adults, as well as understanding and improving the significant health disparities experienced by the LGBTQ2S population more broadly."
Related links
Date modified: