2016 Trailblazer Award Winners
The CIHR Institute of Population and Public Health created the Trailblazer Award in Population Health Solutions to recognize researchers who have made exceptional contributions in the area of population health intervention research. The award also recognizes leadership, mentorship, and innovation.
CIHR-IPPH is pleased to announce that the following researchers have been selected to receive the award:
Early-Mid Career:
Late-Career:
"It is my great pleasure to congratulate the CIHR-IPPH Trailblazer Award Winners, Dr. Hammond, Dr. Leatherdale, and Dr. Jha. IPPH is delighted to recognize these three world-class population health intervention researchers for their contributions to advancing the science of solutions. These award winners highlight the enormous strengths Canadian scientists are bringing to tackle our most pressing population health issues."
Dr. Scott Leatherdale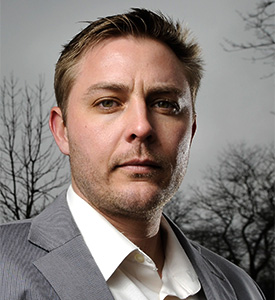 Dr. Scott Leatherdale is an Associate Professor and CIHR-PHAC Applied Public Health Chair in the School of Public Health and Health Systems at the University of Waterloo.
What does the IPPH Trailblazer Award mean to me?
"I am truly honored and humbled to receive this award because I can think of many other very deserving candidates nationally. I believe primary prevention is the bedrock of public health so it is great to see recognition given to working in what I believe is one of the most challenging and rewarding health research domains."
Research Summary
Dr. Scott Leatherdale focuses on advancing a systems science approach to primary prevention activities, developing and evaluating population-level health interventions across multiple risk factor domains, and creating research infrastructure to facilitate large population studies in chronic disease prevention.
A challenge that inhibits successful population-level prevention is generating robust information on the health of the population and effectively translating that evidence to support action in a timely fashion. To address this challenge, it is imperative that we work together to strengthen the feedback loop between the researchers that generate new evidence and the public health system stakeholders that are responsible for implementing preventive action. The primary objective of my innovative program of research is to address that need.
Much of my current work is purposefully designed to: address numerous applied public health questions (at multiple levels of influence, on multiple topic domains, that are relevant to numerous stakeholders); build the foundation for mentoring trainees and new investigators in a model of applied systems thinking for primary prevention; strengthen national capacity required to Plan, Act, Evaluate and Adapt strategies to advance youth, young adult, and adult health across multiple chronic disease risk factor domains; strengthen our ability to understand and address health inequities among high-risk groups within the population; expand our ability to understand how different social and physical environments shape health trajectories or influence the outcomes of different programs and policies; and, foster more evidence-based practice through engaged partnerships between researchers and knowledge users.
Ultimately, the goal of my research and mentoring activities is to enable the timely and robust generation of practice-based evidence to advance chromic disease prevention. I truly appreciate the opportunity provided through this award to highlight why my work adds value to prevention research and practice capacity nationally, and why I absolutely love doing what I do for a living.
Dr. David Hammond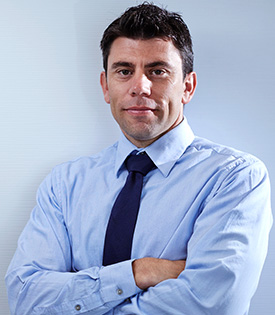 Dr. David Hammond is an Associate Professor and CIHR-PHAC Applied Public Heatlh Chair in the School of Public Health and Health Systems at the University of Waterloo.
What does the IPPH Trailblazer Award mean to me?
"I'm very pleased that CIHR-IPPH is recognizing importance of population-level interventions to reduce the impact of chronic disease. I'm delighted to accept the award on behalf of a new generation of Canadian scientists who are seeking solutions to several of the biggest health challenges in Canada and abroad."
Research Summary
Dr. Hammond's research focuses on population-level interventions to reduce chronic disease. He is a past recipient of the Canadian Medical Association Journal's Top Canadian Achievements in Health Research Awards for his work in tobacco control policy in low- and middle-income countries. Professor Hammond also serves as an Expert Witness in court cases, primarily on behalf of governments defending health regulations from legal challenges by the food and tobacco industry.
My research is dedicated to developing and evaluating population-level health interventions in two primary areas: tobacco control and healthy weights. Tobacco use and obesity are primary risk factors for the leading causes of death in Canada, and both are characterized by socio-economic disparities. My work seeks to provide decision makers in these areas with the best evidence to inform policies and population-level interventions. My research program features the use of innovative methods, including the use of cohort studies in different countries to capture "natural experiments" in prevention policies, as well as the use of new technologies to improve population-level surveillance.
My work has had a direct impact on health policies and regulations in Canada and abroad in three primary ways:
generating the empirical evidence to inform new policy development;
engaging in knowledge translation activities to support laws and regulations, such as testimony to parliamentary bodies; and
assisting decision makers to defend novel policies from legal challenges.
To date, my work has been cited as key evidence in regulatory impact assessments and consultation papers in dozens countries. I have served as an Advisor to the World Health Organization under the Framework Convention on Tobacco Control and helped to draft treaty guidelines for the 180 countries that have ratified the treaty. I have also served as a consultant on tobacco control regulations for a range of countries, including Canada, the UK, Australia, Singapore, the US, the European Commission, and others. As part of this role, I have testified in the Canadian Parliament, the European Parliament and to other legislative bodies. The significance of my contributions is also reflected in my role as an Expert Witness in tobacco litigation. I have served as an Expert on behalf of governments in precedent-setting cases in which the tobacco companies have sought to strike down tobacco control laws, as well as laws to promote healthier diets.
Dr. Prabhat Jha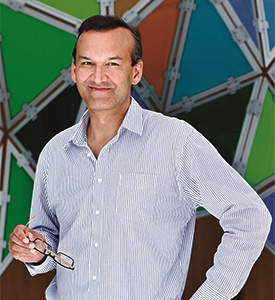 Dr. Prabhat Jha is an Endowed Professor in Global Health and Epidemiology and Canada Research Chair at the Dalla Lana School of Public Health, University of Toronto, and the founding Director of the Centre for Global Health Research, co-sponsored by St. Michael's Hospital and the University of Toronto.
What does the IPPH Trailblazer Award mean to me?
"I am deeply honoured to receive the CIHR-IPPH Trailblazer Award. This prestigious award is recognition of collective efforts that have halved premature deaths from smoking in many populations, and a reminder that much more needs to be done in Canada and globally."
Research Summary
Dr. Jha is a lead investigator of the Million Death Study in India, which quantifies the causes of premature mortality in over 2 million homes. His publications on tobacco control have enabled a global treaty now signed by over 180 countries. He founded the Statistical Alliance for Vital Events, which focuses on reliable measurement of premature mortality worldwide.
Smoking killed about 100 million people last century, and on current patterns smoking will kill about 1 billion this century, mostly in low and middle-income countries (LMICs). Research by the Centre for Global Health Research(CGHR) and others has shown that the benefits of stopping are substantially greater than had been estimated earlier: smokers who quit by age 40 (and preferably earlier) avoid over 90% of the risk of mortality from continuing to smoke. Although there has been widespread cessation in many high-income countries (in Canada, consumption per adult has been halved since the 1970s), most of the world's 1.1 billion estimated smokers live in LMICs, where cessation remains uncommon, and hence where the main increase in smoking deaths is still under way.
CGHR's goal is to bring forward the time when global adult smoking cessation rises substantially (and youth initiation falls), preventing millions of premature deaths. We pursue two research strategies. The first is reliable quantification of local tobacco hazards, which is urgently required in LMICs, not only to inform smokers but also to influence governments to act. The Indian Million Death Study used simple (and widely reproducible) "household case control" methods to document that smoking already kills about 1 million Indians annually (about the same total as in China). The second is economic research on interventions to curb consumption. We work directly country or institutional leaders and groups that turn scientific findings into action. Thus, we have influenced excise taxation in the Caribbean, India, Mexico, South Africa, the Philippines, Canada and elsewhere.
CGHR research has established higher taxes to most effectively reduce smoking, enabled a global treaty signed by 180 countries, and mobilized ~$US650 million for tobacco control. The prestigious CIHR Trailblazer Award will support the forthcoming Lancet Commission on Global Tobacco Control.
If the number of country studies that combine epidemiological and economic science continues to increase, each in turn will increase the number of countries that intervene seriously to reduce smoking. Large increases in excise taxes might well avoid about 200 million deaths over the next few decades and remain the most practicable way to achieve the United Nations Global Goals of reducing chronic disease deaths by one-third by 2030.
Date modified: