2018 Trailblazer Award Winners
The CIHR Institute of Population and Public Health (CIHR IPPH) Trailblazer Award supports early, mid and senior career researchers who continue to make exceptional contributions that promote population and public health for Canadians and citizens around the world through evidenced-based health policies as well as interventions.
CIHR-IPPH is pleased to announce the 2018 recipients:
Early Career:
Mid-Career:
Senior Career:
2018 CIHR-IPPH Trailblazer Award Winners
"I congratulate the outstanding efforts of all three recipients to improve population health both in Canada and around the world. Drs. Shield, Smylie, and MacDonald have each fostered health programmes and policies that help advance health equity. I wish them tremendous success as they implement their discoveries."
CIHR-IPPH Trailblazer Award – Early Career Researcher: Dr. Kevin D. Shield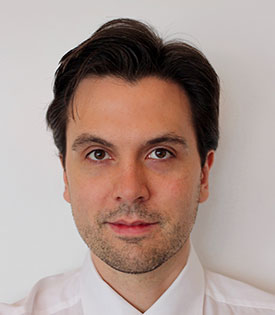 In 2016, alcohol consumption was responsible for 2.8 million deaths, representing 5.2% of all global deaths.
Dr. Kevin D. Shield is an Independent Scientist and Head of the World Health Organization / Pan-American Health Organization Collaborating Centre in Addiction and Mental Health at the Centre for Addiction and Mental Health (CAMH), as well as an Assistant Professor in Epidemiology at the Dalla Lana School of Public Health at the University of Toronto. His research aims to improve the measurement of excessive alcohol consumption in communities and countries around the world, and to evaluate methods of reducing harms attributed to it.
What does the CIHR-IPPH Trailblazer Award mean to you?
"It supports innovative research to a problem that has existed for thousands of years. For the first time ever at the global level, we're measuring the number of people with alcohol and drug addictions and noting those who are receiving necessary treatment," Dr. Shield said.
With CIHR funding, Dr. Shield examined how alcohol use affects a person's daily life, disability, and distress, and what motivates them to seek help through interventions in the emergency department of hospitals or in the Crisis Clinic at CAMH. The longitudinal study, which formed the basis of his doctoral thesis at the University of Toronto, involved approximately 500 people, aged 17 and older. The study's findings will help researchers evaluate the health services provided based on the resulting outcomes for this group.
Dr. Shield has published 85 articles in peer-reviewed journals and 15 book chapters, and has been cited over 10,000 times by other researchers. In addition to his research, Dr. Shield is a member of the Steering Committee for the Global Information System on Alcohol and Health at the World Health Organization. He has also received several other awards, including a CIHR Postdoctoral Fellowship, a CAMH Postdoctoral Fellowship Award, a Frederick Banting and Charles Best Canada Graduate Scholarship, an Ontario Graduate Scholarship, and a University of Toronto Open Fellowship Award.
CIHR-IPPH Trailblazer Award – Mid-Career Researcher: Dr. Janet Smylie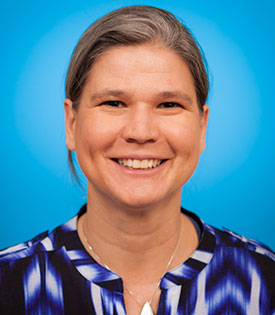 In 2018, Dr. Janet Smylie, Director of Well Living House Applied Research Centre for Indigenous Infant, Child and Family Health at St. Michael's Hospital, applied novel community based statistical methods to demonstrate that the size of Indigenous populations in the cities of London, Ottawa, and Toronto are at least double what Statistics Canada has been estimating. This compelling evidence suggests that there are far more Indigenous Peoples in Canada overall. 
Dr. Smylie is fighting to ensure that all Indigenous people receive proper health care and respect in Canada as their numbers continue to grow.
What does the CIHR-IPPH Trailblazer Award mean to you?
"I am humbled and honoured to receive this award. I am glad to see community-partnered Indigenous health research being highlighted.  I would like to dedicate the award to all of the Indigenous and allied mentors, knowledge keepers, and activists who have broken trail for me and next generations who provide inspiration and hope.  I am only one small piece in a much bigger collective effort to advance First Nations, Inuit, and Metis health and wellbeing," Dr. Smylie said.
Thanks to CIHR funding, Dr. Smylie is examining how Indigenous health leaders, health researchers and Indigenous communities can work together to address health problems for Indigenous Peoples built on their leadership, worldviews, knowledge and practices. She is also working in partnership with Indigenous health services to develop Respondent-Driven Sampling as a tool to produce accurate statistics regarding the social determinants of health, health care access, diabetes, cardiovascular disease and high blood pressure rates. Merck for Mothers has also funded Dr. Smylie's community-hospital-university-private sector partnership team to demonstrate how wrap-around maternity, housing, mental health, and community supports for Indigenous mothers experiencing social challenge can contribute to stronger families and less child apprehension.
As a Métis physician and scientist, Dr. Smylie holds a CIHR Applied Public Health Research Chair in Indigenous Health Knowledge. She has recruited Indigenous health researchers and seconded Indigenous health practitioners to the Well Living House at St. Michael's Hospital. She has published over 100 peer-reviewed publications on the topic of Indigenous health and has been invited to speak to diverse audiences at regional, national and international events. Dr. Smylie has also presented to parliamentary roundtables and subcommittees and at two provincial/territorial inquests as an expert witness. In 2012, she received a National Aboriginal Achievement/Indspire Award and in 2015 she was named a Top 20 Pioneer of Family Medicine Research by the Canadian College of Family Physicians.
CIHR-IPPH Trailblazer Award – Senior Career Researcher: Dr. Noni MacDonald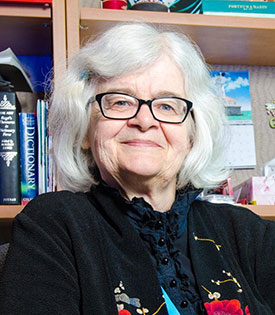 While vaccines have eliminated diphtheria and polio by 100%, nutritionists and some celebrities question whether mercury used in them cause autism.
For over 30 years, Dr. Noni MacDonald, a Professor of Paediatrics at Dalhousie University and the IWK Health Centre, has researched how vaccines are essential to the health and wellbeing of children around the world.
She has also studied sexually transmitted diseases and encouraged collaboration in local research for global communities.
What does the CIHR-IPPH Trailblazer Award mean to you?
"This award warms my heart because it recognizes the totality of my work. I guess you could say I've been devoted to improving health outcomes through research, clinical treatment and education," Dr. MacDonald said.

With recent funding support from CIHR, Dr. MacDonald is a member of the Canadian Immunization Research Network, which trains the next generation of immunization researchers and facilitates knowledge exchange regarding the safety of vaccines between researchers and decision makers. Through Help ELiminate Pain in Kids & Adults (HELPinKids&Adults), she is also trying to develop an implementation program with Niagara Region Public Health that reduces pain and fear among children during school-based mass vaccinations so that they will not refuse vaccines that prevent diseases as adults.

Dr. MacDonald has held many appointments in Canada (including becoming the first female Dean in the Faculty of Medicine in Canada at Dalhousie University; creating Paediatrics and Child Health journal and serving as its first editor; and being the Chief of the Division of Infectious Diseases at the Children's Hospital of Eastern Ontario). In 2008, she co-founded the MicroResearch program in East Africa as a way to build capacity in community focused research that addresses local health problems in developing countries (such as maternity child health) through collaborations among interdisciplinary health professionals. This program is now being used in Nova Scotia.  She has written 400 papers and received numerous awards, including the Canadian infectious Disease Society Distinguished Service Award, a visiting scholarship to the University of Oxford Institute of Molecular Medicine, the Ross Award from the Canadian Pediatric Society, and University of Ottawa Alumni Award for Community Service.
Date modified: