2017 Trailblazer Award Winners
The CIHR Institute of Population and Public Health created the Trailblazer Award in Population Health Solutions to recognize researchers who have made exceptional contributions in the area of population health intervention research. The award also recognizes leadership, mentorship, and innovation.
CIHR-IPPH is pleased to announce that the following researchers have been selected to receive the award:
Early Career:
Mid Career:
Senior Career:
2017 CIHR-IPPH Trailblazer Award Winners
"I am pleased to share the winners of our second annual CIHR-IPPH Trailblazer Awards. These awards recognize the outstanding contributions made by new, mid-career and senior population and public health researchers through leadership, innovation and impact on policy and practice.

I would like to congratulate Daniel Werb, Paula Braitstein and Geoff Fong who were selected from an exceptional pool of applicants by a distinguished peer-review committee for their inspiring work. Each of the winners were recognized by the peer-review committee for their exceptionally innovative approaches and their impact on the health of Canadians and people around the world."
Early Career Category: Dr. Daniel Werb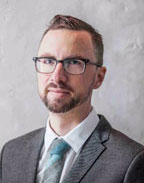 Research Scientist, Li Ka Shing Knowledge Institute - St. Michael's Hospital
Assistant Professor, Division of Global Public Health, University of California San Diego
Approximately three million people who use injection drugs worldwide are HIV positive.
Dr. Dan Werb is an epidemiologist and policy analyst at the Li Ka Shing Knowledge Institute in Toronto. He is studying whether current interventions to stop the transmission of HIV may also be effective at preventing people from injecting drugs.
What does the CIHR-IPPH Trailblazer Award mean to you?
"The approach to preventing injection drug use that I have developed was the riskiest undertaking of my scientific career. CIHR's support for this program of research will help me enormously as I work to turn this idea into an effective framework to prevent drug-related harm."
With CIHR funding, Dr. Werb developed the PReventing Injecting by Modifying Existing Responses (PRIMER) study, which investigates whether interventions used to stop injection of drugs – such as opioid agonist therapy, supervised injection facilities, and stable housing – could also be effective in preventing new people from injecting drugs. This innovative study, the first of its kind, is taking place in seven cities: Vancouver, San Diego, Tijuana (Mexico), and Paris, Marseille, Bordeaux, and Strasbourg (France).
By addressing these knowledge gaps, Dr. Werb hopes to develop a new framework to stop the rise of injection drug use, and also reduce the incidence of injection-driven HIV and hepatitis C.
Dr. Werb has mentored trainees of various disciplines in Toronto, Vancouver, San Diego, and Tijuana. As Director and Principal Investigator of the International Centre for Science in Drug Policy, he has also overseen several international and regional public education campaigns, delivered presentations to United Nations agencies and country mission representatives, and provided frequent advice to the Government of Canada and other national governments. Dr. Werb was also a CIHR Postdoctoral Fellow (where he studied interventions to stop drug injections and HIV transmission in Mexico), a 2012 Trudeau Foundation Scholar, and the first recipient of the Avenir Award from the U.S. National Institute on Drug Abuse.
Mid-Career Category: Dr. Paula Braitstein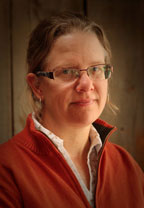 Associate Professor, Dalla Lana School of Public Health - University of Toronto
CIHR Applied Public Health Chair
Throughout the world, tens of millions of street-connected children and youth are afflicted by human immunodeficiency virus (HIV).
Dr. Paula Braitstein of the University of Toronto is investigating how to help these young people by analyzing HIV transmission, prevention, and treatment among street children and youth in Kenya.
What does the CIHR-IPPH Trailblazer Award mean to you?
"This award acknowledges and supports my efforts to prevent and address the HIV epidemic in one of the most vulnerable, marginalized, and poorly understood populations in our global society,"
Supported by CIHR funding, Dr. Braitstein is studying how children and youth in Eldoret, Kenya survive on the streets after they have been orphaned, abused, or otherwise driven away from their homes. Faced with the basic need to survive, she has discovered that they have high levels of HIV from unprotected sex, survival sex, and sexual violence (especially among girls).
Dr. Braitstein hopes to develop population health programmes in Kenya (and throughout the world) to help prevent HIV among this population, provide them with the support they need and, if HIV positive, to assist them at clinics. Through her work, Dr. Braitstein is sensitizing policymakers and program leaders in Kenya to the need to establish support systems needed to properly care for this vulnerable group. As part of these efforts, Dr. Braitstein recently co-founded the Rafiki Center for Excellence in Adolescent Health, an initiative delivered through the Moi Teaching and Referral Hospital, in Eldoret.
In addition to her research, Dr. Braitstein devotes a great deal of her time and energy to mentoring graduate and post-graduate students who share her interest in global health research. She is a CIHR Applied Public Health Chair and a recipient of the AccolAID "Hero of the AIDS Movement" Award for Service Delivery from the BC Persons with AIDS Society, as well as academic scholarships from the Canadian Association for HIV Research.
Learn more about Dr. Braitstein
Senior Career Category: Dr. Geoffrey Fong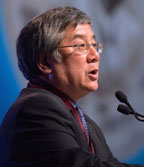 Professor, University of Waterloo
Senior Investigator, Ontario Institute for Cancer Research
Tobacco use kills over 40,000 Canadians each year.
For the past 15 years, Dr. Geoffrey T. Fong, a University of Waterloo researcher, has been dedicated to developing the International Tobacco Control Project (ITC), innovative population health methods that help people stop smoking.
What does the CIHR-IPPH Trailblazer Award mean to you?
"The tobacco industry has used its influence, including campaigns to misinform governments, to defeat or weaken efforts to implement strong tobacco control policies. Thanks to CIHR-funding, the ITC responds to the growing need for research evidence to assist governments in implementing tobacco control measures and to debunk tobacco industry myths."
Dr. Fong continues to lead the ITC, which unites 150 researchers from 29 countries (including Canada) in a collaborative effort to reduce tobacco use throughout the world. By evaluating the impact of World Health Organization's Framework Convention on Tobacco Control (FCTC) policies – which include pictorial warnings, education campaigns, higher taxes, advertising bans, and smoke-free laws – he has helped countries implement policies to combat tobacco use.
Currently, Dr. Fong and his colleagues are investigating rapid evidence on emerging product trends, such as e-cigarettes, to maximize public health benefits.
Dr. Fong has supervised the work of many graduate and post-graduate students and delivered over 200 presentations on tobacco control to various international audiences. He received the CIHR Knowledge Translation Award in 2011, the WHO World No Tobacco Day Award in 2013, and the 2017 American Association for Public Opinion Research (AAPOR) Award.
Date modified: