Update from ICanCME Research Network: Let's stop ME together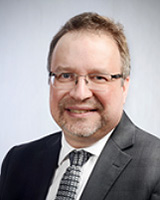 Since its inception in September 2019, thanks to a catalyst network grant funded by the CIHR Institute of Musculoskeletal Health and Arthritis (IMHA), the Interdisciplinary Canadian Collaborative Myalgic Encephalomyelitis (ICanCME) Research Network has stretched its wings. Myalgic encephalomyelitis (ME), also known as chronic fatigue syndrome (CFS), is a complex chronic multi-systemic disease whose etiology remains poorly understood. ME is life-altering and in its more severe forms can be life-threatening. An estimated 600,000 Canadians currently have ME.
Among the first ICanCME Research Network goals is the launch of our website by the end of March, 2020. Equally important, we are organizing several Town Hall meetings across Canada. We will be reaching out to Canadians living with ME, as well as researchers and clinicians to collaborate to address this 21st century medical enigma.

The ICanCME Research Network is an excellent example of patient engagement given their key role in network governance. In March, we will also launch our ME Stars of Tomorrow competition to support new talent in the field of ME/CFS by offering bursaries for graduate students and postgraduate fellowships across Canada. In April, we plan to launch the New Frontiers ME Discovery Grants competition to sustain the formation of interdisciplinary research teams. Both competitions are part of our strategy to attract researchers and clinicians from other fields as well as to develop the next-generation of scientists interested in ME. We look forward to hearing from you, and hope to count of all of you as new members soon!
Prof. Alain Moreau PhD
Director, Interdisciplinary Canadian Collaborative Myalgic Encephalomyelitis Research Network
Date modified: