IMHA Institute Advisory Board Members – Biographies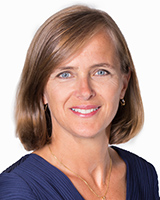 Diane Lacaille (Chair)
Mary Pack Chair in Rheumatology Research
Professor, Division of Rheumatology
University of British Columbia
Diane Lacaille is a Professor, Division of Rheumatology, and Associate Head of Academic Affairs, Department of Medicine, at the University of British Columbia, and a senior scientist at Arthritis Research Canada, in Vancouver. She is affiliated with Vancouver Hospital and Health Sciences Center and she has a rheumatology practice in Richmond, BC. She holds the Mary Pack Chair in Rheumatology Research from UBC and The Arthritis Society of Canada. She completed medical school and internal medicine training at Mc Gill University in Montreal, and her Rheumatology training and a Master's in Health Sciences, clinical epidemiology, at the University of British Columbia. Her research focuses on two areas: 1) Studying the impact of arthritis on employment and preventing work disability. 2) Evaluating the quality of health care services received by people with RA and conducting pharmaco-epidemiology studies, using administrative health data from a population-based cohort of RA for the province of BC. Her research has been supported by peer reviewed grants from the Canadian Institute for Health and Research, the Canadian Arthritis Network, The Arthritis Society of Canada and the Canadian Rheumatology Association. She was awarded the Queen Elizabeth II Diamond Jubilee medal in 2013 for her research contributions.
---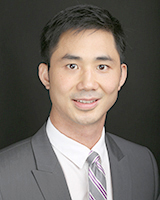 An-Wen Chan (Vice-Chair)
Phelan Scientist
Women's College Hospital
Professor of Medicine (Dermatology)
University of Toronto
Dr. Chan is a clinical epidemiologist and Mohs micrographic skin cancer surgeon at Women's College Hospital, Toronto. He is the Phelan Scientist at Women's College Research Institute, Professor of Medicine at University of Toronto, and Director of Transplant Dermatology at University Health Network. After obtaining his DPhil as a Rhodes Scholar in Oxford, Dr. Chan completed his dermatology residency at University of Toronto, followed by a Mohs surgery fellowship at Mayo Clinic, Rochester. His research interests include the epidemiology and management of high-risk skin cancer in solid organ transplant recipients, as well as issues of transparency and biases in randomized trials. Dr. Chan leads the international SPIRIT initiative to improve the quality of clinical trial protocols, and chairs the Advisory Panel of the World Health Organization's International Clinical Trials Registry Platform. He has previously served as Special Advisor to the CIHR Randomized Controlled Trials Unit. Every year since 2004, Dr. Chan has published in at least one of the highest-impact general medical journals worldwide, including The Lancet, JAMA, BMJ, and PLOS Medicine.
---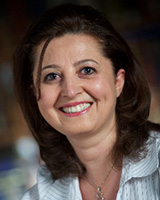 Maryam Amin, DMD, MSc, PhD
Professor and Associate Chair, Research - School of Dentistry
Director, Graduate Program - Dentistry
Alberta Dental Association & College Chair in Clinical Dentistry Research
University of Alberta
Dr. Amin is a Professor and Associate Chair of Research, and Director of Dentistry Graduate Program at the University of Alberta. She received her DMD degree in Iran followed by an M.Sc. and Ph.D. degree from the University of British Columbia. She completed a post-doctoral fellowship in Health Education and received a certificate in "Teaching in Higher Education" from UBC. She is the recipient of the American Dental Education Association/ADEA Gies Foundation Scholarship and completed a one-year certificate program offered by the American Dental Education Association Leadership Institute. She holds the Alberta Dental Association and College Clinical Dentistry Research Chair.
Dr. Amin's research interests are social and behavioral aspects of oral health with a focus on understanding the psychosocial, behavioral, community, and societal influences on oral health and access to dental care particularly among individuals from disadvantaged marginalized populations. Her research program aims to identify risk factors that result in adverse oral health outcomes and to develop strategies for promoting public health and preventing oral diseases.
---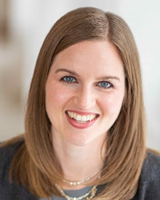 Kathryn Birnie
Assistant Professor, Department of Anesthesiology, Perioperative and Pain Medicine, University of Calgary
Assistant Scientific Director, Solutions for Kids in Pain
Psychologist, Alberta Children's Hospital
Dr. Kathryn (Katie) Birnie is a Clinical Psychologist and Assistant Professor in the Department of Anesthesiology, Perioperative and Pain Medicine at the University of Calgary. Dr. Birnie is also Assistant Scientific Director of Solutions for Kids in Pain (SKIP), a national knowledge mobilization network working to improve children's pain through coordination and collaboration, and provides clinical care through the Vi Riddell Children's Pain and Rehabilitation Program at Alberta Children's Hospital. Dr. Birnie completed her PhD at Dalhousie University and a postdoctoral fellowship at the University of Toronto and the Hospital for Sick Children. While in Toronto, Dr. Birnie also spent time as a clinical research postdoctoral fellow and clinical psychologist at the University Health Network, including with the Transitional Pain Service at Toronto General Hospital and the Interventional Pain Program at Toronto Western Hospital. Dr. Birnie leads Partnering For Pain, a patient-oriented research program that integrates patient and family partnership and multi-stakeholder engagement to improve the prevention, assessment, and management of pain in children and their families. Dr. Birnie is a strong advocate for the partnership of patients and families in health research, health care delivery, and health systems design.
---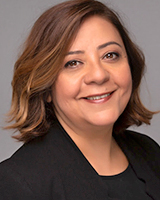 Elham Emami
Dean & Professor
Faculty of Dentistry, McGill University
Dr Emami is a Clinician-Scientist, with postgraduate professional training in Prosthodontics (MSc, Université de Montréal), research training in Biomedical Science (PhD, joint program McGill University & Université de Montréal), Dental Public Health (Postdoctoral fellowship, McGill University), and Cancer Epidemiology (Postdoctoral fellowship, Environmental Epidemiology and Population Health research group, Université de Montréal).
Dr Emami is a full professor and Dean of the Faculty of Dentistry at McGill. She sits on a number of executive committees for research at the national and international level. Dr Emami has been the recipient of various prestigious awards such as the CIHR Clinician-Scientist award. Her research program entitled "Fostering Oral Health Through Interdisciplinary Research: Intervention, Access and Impact" has been acknowledged by the Canadian Institutes of Health Research and is supported by Canadian and Quebec governmental grants, as well as industry.
---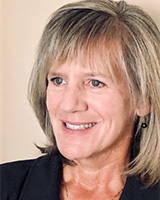 Linda Hunter RN, MScN, PhD (C)
Retired Executive Health Care Leader and Nurse
Linda is a retired executive health care leader and nurse who has worked locally, nationally, and internationally in healthcare. Linda is the former Vice Chair and Chair, Quality and Safety Committee, for the Queensway Carleton Hospital. She has served on the EORLA (Eastern Ontario Regional Laboratory Association) Board Quality and Safety Committee and lent her expertise to the Steering Committee of 100 Women Who Care Ottawa. Linda's areas of expertise include organizational change, performance measurement, quality and process improvement, patient safety, and group facilitation. Linda is a registered nurse with a Master's degree – with over 35 years in the health sector. She completed her executive leadership training at Queen's University and finished the Champlain LHIN Senior Leadership Course. Linda was a PhD Candidate in the Faculty of Health Sciences, School of Nursing, at the University of Ottawa. She is a certified Patient Safety Officer, a Patient Safety Education Program facilitator/trainer, is certified in Root Cause Analysis and Failure Mode Effects Analysis and has Lean and Six Sigma training. Linda has extensive experience in quality and patient safety, accreditation, risk management and patient engagement. Linda is currently a CIHR Patient Engagement Research Ambassador for the Institute of Musculoskeletal Health and Arthritis and is a Working Group Member of CIHR's ICanCME. Linda has lived experience with a chronic condition and lives with chronic pain – using physical activity, mindfulness, and a positive attitude to contribute to bettering her quality of life!
---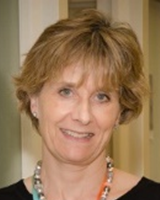 Suzanne Morin
Director, Division of General Internal Medicine, McGill University Health Centre Associate Professor, Department of Medicine
University McGill
Dr Morin graduated from the Faculty of Medicine at Université Laval de Québec, did her Internal Medicine specialty training and obtained a Master's in epidemiology and biostatistics from McGill University, where she is now Associate Professor in the Department of Medicine, Director of the division of General Internal Medicine at the McGill University Health Centre, and scientist at the Centre for Outcomes Research and Evaluation of the Research Institute of the McGill University Health Centre.
Dr Morin's research program includes evaluation of outcomes of osteoporosis and its treatment, and implementation of health system improvement initiatives for men and women who have sustained fractures such as secondary fracture prevention, pain management and functional recovery. She is a leader in clinical practice guidelines development for the management and prevention of osteoporosis and fractures.
She is a scholar from the Fonds de Recherche du Québec en Santé, and has received funding from the Canadian Institutes of Health Research and other peer-reviewed agencies. She is past-Chair of the Scientific Advisory Council of Osteoporosis Canada and a member of the Council of Scientific Advisors of the International Osteoporosis Foundation.
---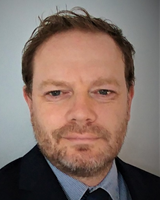 Edward Nason
Senior Advisor Creating Impact for Genomics in Society, Genome Canada
With over 15 years experience in developing, analyzing and evaluating research systems, Eddy Nason brings provincial, national and international expertise to the IMHA Advisory Board. Eddy is Senior Advisor Creating Impact for Genomics in Society at Genome Canada. Eddy was part of a three-person expert advisory panel on evaluation, impact analysis and data capabilities for CIHR, and has advised research funders across Canada and internationally on health research strategies. He is an expert in Research Impact, having authored numerous influential reports, tools and frameworks to assess impact and train others in research impact assessment. Prior to working for Genome Canada, Eddy was Assistant Director at the Ontario SPOR SUPPORT Unit (OSSU) and worked with a number of think-tanks in Canada and the UK. Eddy has an academic background in molecular genomics and developmental biology.
---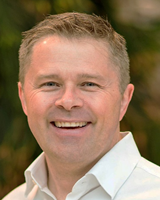 Stuart Phillips
Professor & Tier 1 Canada Research Chair, Department of Kinesiology, McMaster University
Director, Physical Activity Centre of Excellence (PACE), Department of Kinesiology, McMaster University
Stuart Phillips is a Professor in the Department of Kinesiology and a Canada Research Chair in Skeletal Muscle Health. He is the Director of the McMaster University Physical Activity Centre of Excellence. He is a 3-time recipient, of McMaster Student Union's Outstanding Teaching Award. He was the inaugural recipient of the Canadian Society for Exercise Physiology's Graduate mentorship award in 2017. In 2018-20 he was named to Clarivate's Highly Cited Researchers list as a being in the top 1% of all cited researchers in nutrition and exercise research. Dr. Phillips is a fellow of the American College of Sports Medicine and the Canadian Academy of Health Sciences.
---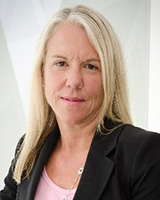 Jennifer Stinson, RN-EC, PhD, CPNP, FAAN
Mary Jo Haddad Nursing Chair in Child Health
Scientist, Child Health Evaluative Sciences
Nurse Practitioner, Chronic Pain Program, The Hospital for Sick Children
Professor, Lawrence S. Bloomberg, Faculty of Nursing, University of Toronto
Dr. Jennifer Stinson is a Nurse Clinician-Scientist and inaugural Mary Jo Haddad Nursing Research Chair in Child Health, a Nurse Practitioner in the Chronic Pain Program at the Hospital for Sick Children, Co-Director of the SickKids Centre for Pain Management, Research and Education and Full Professor (Status-Only) in the Lawrence S. Bloomberg Faculty of Nursing with cross-appointments to the Institute of Health Policy, Management and Evaluation and Institute of Medical Science at the University of Toronto.
Dr. Stinson's clinical work focuses on working with children and youth with chronic pain and their families as part of an interdisciplinary pain team in the Department of Anesthesia and Pain Medicine at SickKids. Her major clinical research interests are in the area of pain and symptom management and the use of e-health (internet) and m-health (mobile phones) technologies to improve the assessment and management of pain and other symptoms in children with chronic illnesses. Dr. Stinson also focuses on interprofessional pain education, which is demonstrated in her leadership in innovative training programs (Pain in Child Health now situated in SickKids Pain Centre; University of Toronto Centre for Study of Pain) and Pediatric Project ECHO at SickKids (PI funded by Ontario Ministry of Health).
Dr. Stinson has received several new investigator awards, including the prestigious Peter Lougheed CIHR New Investigator Award (top ranked applicant), the Ministry of Health and Long-Term Care Career Award, the Canadian Pain Society Early Career Award and the IASP Special Interest Group on Pain in Childhood Early Career Award.
---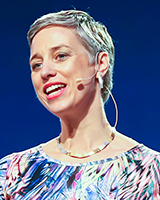 Emma K. Stokes
President
World Confederation for Physical Therapy (WCPT)
Dr. Emma Stokes is Deputy Head of the Department of Physiotherapy and a Fellow of Trinity College Dublin. She teaches on the university's entry to practice programmes in Dublin and Singapore. Her research focuses on matters related to professional practice eg leadership in the profession. She has been a member of the WCPT board since 2007 and was elected President in 2015.
Date modified: