IMHA Institute Advisory Board Members – Biographies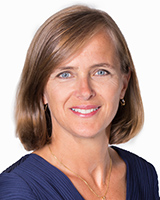 Diane Lacaille (Chair)
Mary Pack Chair in Rheumatology Research
Professor, Division of Rheumatology
University of British Columbia
Diane Lacaille is a Professor, Division of Rheumatology, and Associate Head of Academic Affairs, Department of Medicine, at the University of British Columbia, and a senior scientist at Arthritis Research Canada, in Vancouver. She is affiliated with Vancouver Hospital and Health Sciences Center and she has a rheumatology practice in Richmond, BC. She holds the Mary Pack Chair in Rheumatology Research from UBC and The Arthritis Society of Canada. She completed medical school and internal medicine training at Mc Gill University in Montreal, and her Rheumatology training and a Master's in Health Sciences, clinical epidemiology, at the University of British Columbia. Her research focuses on two areas: 1) Studying the impact of arthritis on employment and preventing work disability. 2) Evaluating the quality of health care services received by people with RA and conducting pharmaco-epidemiology studies, using administrative health data from a population-based cohort of RA for the province of BC. Her research has been supported by peer reviewed grants from the Canadian Institute for Health and Research, the Canadian Arthritis Network, The Arthritis Society of Canada and the Canadian Rheumatology Association. She was awarded the Queen Elizabeth II Diamond Jubilee medal in 2013 for her research contributions.
---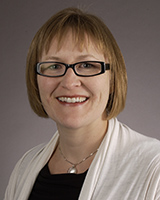 Cheryl Barnabe
Associate Professor, Departments of Medicine and Community Health Sciences
University of Calgary
Rheumatologist, Alberta Health Services
Dr. Cheryl Barnabe is a Métis rheumatologist with a graduate degree in Clinical Epidemiology. She is an Associate Professor in the Departments of Medicine and Community Health Sciences, Cumming School of Medicine, University of Calgary. Dr. Barnabe's research program, 'Arthritis Care for Indigenous Populations' is defining the burden of rheumatic disease afflicting the Indigenous populations of Canada, while co-developing promising health services interventions to bridge care gaps that exist. She also performs epidemiologic research in Rheumatoid Arthritis outcomes. She is the principal investigator of the Alberta Indigenous Mentorship in Health Innovation (AIM-HI) Network, a CIHR funded program to recruit and retain Indigenous scholars in health research.
Dr. Barnabe has received several national awards, including a CIHR New Investigator Award and a CIHR Foundation Scheme Award (2015-2020), and the Canadian Rheumatology Association Young Investigator Award (2014). She was also named to Calgary Avenue Magazine's Top 40 Under 40 Class of 2015.
---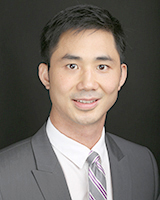 An-Wen Chan
Phelan Scientist
Women's College Hospital
Professor of Medicine (Dermatology)
University of Toronto
Dr. Chan is a clinical epidemiologist and Mohs micrographic skin cancer surgeon at Women's College Hospital, Toronto. He is the Phelan Scientist at Women's College Research Institute, Professor of Medicine at University of Toronto, and Director of Transplant Dermatology at University Health Network. After obtaining his DPhil as a Rhodes Scholar in Oxford, Dr. Chan completed his dermatology residency at University of Toronto, followed by a Mohs surgery fellowship at Mayo Clinic, Rochester. His research interests include the epidemiology and management of high-risk skin cancer in solid organ transplant recipients, as well as issues of transparency and biases in randomized trials. Dr. Chan leads the international SPIRIT initiative to improve the quality of clinical trial protocols, and chairs the Advisory Panel of the World Health Organization's International Clinical Trials Registry Platform. He has previously served as Special Advisor to the CIHR Randomized Controlled Trials Unit. Every year since 2004, Dr. Chan has published in at least one of the highest-impact general medical journals worldwide, including The Lancet, JAMA, BMJ, and PLOS Medicine.
---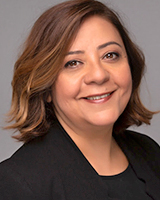 Elham Emami
Dean & Professor
Faculty of Dentistry, McGill University
Dr Emami is a Clinician-Scientist, with postgraduate professional training in Prosthodontics (MSc, Université de Montréal), research training in Biomedical Science (PhD, joint program McGill University & Université de Montréal), Dental Public Health (Postdoctoral fellowship, McGill University), and Cancer Epidemiology (Postdoctoral fellowship, Environmental Epidemiology and Population Health research group, Université de Montréal).
Dr Emami is a full professor and Dean of the Faculty of Dentistry at McGill. She sits on a number of executive committees for research at the national and international level. Dr Emami has been the recipient of various prestigious awards such as the CIHR Clinician-Scientist award. Her research program entitled "Fostering Oral Health Through Interdisciplinary Research: Intervention, Access and Impact" has been acknowledged by the Canadian Institutes of Health Research and is supported by Canadian and Quebec governmental grants, as well as industry.
---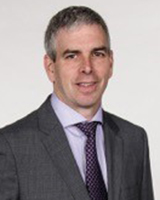 Edward Harvey
Professor of Surgery
Michal and Renata Hornstein Chair in Surgical Excellence
McGill University Centre
Edward Harvey, MDCM, M.Sc. is a professor of surgery at McGill University, where he earned his medical degree in 1989. He has obtained an Honours BSc from Western University in biophysics (1985) and a Masters in Experimental Surgery from McGill in 2002. He had further training at Duke University and the University of Washington.
His research interests in fundamental and clinical aspects of bone healing include implant and fracture optimization, stem cells, outcome evaluation after surgery, biosensors and evaluation of novel hardware and surgical approaches to expedite repair. He collaborates with basic, clinical and engineering scientists and has ongoing industry collaborations, particularly in the field of micro-electromechanical systems (MEMS) and sensors. He is the Chief Investigator of the Injury Repair and Rehabilitation program at the MUHC-RI with over 100 investigators in his group. He has an extensive history of successful peer review funding including CIHR and NSERC amongst others.
Dr. Harvey has had multiple responsibilities on executive and research committees of the OTA, the American Academy of Orthopaedic Surgeons (AAOS), the Orthopaedic Research Society (ORS) and the Canadian Orthopaedic Association (COA). He is, or has been, editor-in-chief of the Canadian Journal of Surgery and JBJS Trauma Newsletter; editorial board member of the Journal of Orthopaedic Trauma and OTA International; chairman of the Research Committee and of the Annual Basic Science Course of the OTA; member of the Board of Specialty Societies Research Committee, AAOS; chair of the Trauma Section, ORS; and president of the COA.
---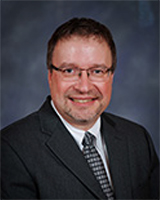 Alain Moreau
Full Professor
Faculty of Dentistry (Stomatology Department) and Faculty of Medicine (Biochemistry and Molecular medicine Department)
Université de Montréal
Dr. Alain Moreau is Full Professor in the Faculty of Dentistry (Stomatology Department), cross-appointed to the Biochemistry and Molecular Medicine Department in the Faculty of Medicine at the Université de Montréal. He served as Director of Research and Chief Scientific Officer of Sainte-Justine University Hospital (2013-2016) and was a member and Vice-Chair of the Advisory Board of the Institute of Musculoskeletal Health and Arthritis of the Canadian Institutes of Health Research (2010-2016). Between 2009 and 2012, Dr. Moreau served as co-director of the Dentistry Department at Sainte-Justine University Hospital (2009-2012), a first for a non-clinician in more than one hundred years. Since October 1st, 2016 Dr. Alain Moreau has been appointed Director of the Network for Canadian Oral Health Research (NCOHR) funded by CIHR (2017-2022). Dr. Moreau was a member of the MENTOR training program (http://www.programmementor.ca/) of Canadian Institutes of Health Research (CIHR) and is a former member of the CIHR Dental Sciences Committee. He is past president of the Quebec Scoliosis Society, and the former Chairman of the Canadian Connective Tissue Conference of 2005. He is currently a member of CIHR College of Reviewers and member of Peer Review Committees for the CIB-2 Committee and the Postdoctoral Fellowships Committee.
Dr. Moreau received his Bachelor's degree in Biological Sciences from Université de Montréal in 1986, followed by a Master's degree in Applied Microbiology from INRS-Institut-Armand-Frappier/Université du Québec in 1989, and a doctorate in Microbiology and Immunology from Université de Montréal in 1993. He completed a first postdoctoral training at the Protein Engineering Center of University of Liège in Belgium (1992-1993), followed by a second postdoctoral fellowship at the Shriners Hospital for Children in Montreal, and affiliated with McGill University (1997). Dr. Moreau is an internationally recognized expert on molecular genetics of pediatric scoliosis. His discoveries led to multiple peer-reviewed papers, international conferences as a guest speaker, several awards as well as 48 patents covering innovative diagnostic tests and therapeutic molecules. Dr. Moreau's main research interests also target complex adult diseases such as osteoarthritis, osteoporosis and myalgic encephalomyelitis. His research has been supported by grants from the Canadian Institutes for Health Research, Natural Sciences & Engineering Research Council Canada, The Yves Cotrel Foundation (Institut de France), Génome Québec and research contracts with the industry (Paradigm Spine LLC, USA).
---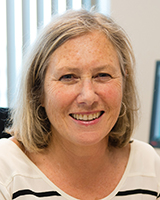 Julie Richardson
Professor and Assistant Dean (Acting)
School of Rehabilitation Science
McMaster University
Dr. Richardson is Professor and Assistant Dean (Acting) in the School of Rehabilitation Science at McMaster University. She is a physiotherapist and has a Master's degree in Psychology from University of Otago, New Zealand and a PhD in Epidemiology from the University of Toronto. She teaches Community Health/Community Practice in the Physiotherapy Program which includes approaches to the prevention and management of chronic disease. She also teaches Research Methodology and a course about Chronic Disease in the Rehabilitation Science Graduate Program.
Dr. Richardson's research interests include measurement and intervention issues to promote mobility and lower-extremity functioning in older adults as well as risk factor assessment for decline of mobility and functioning with aging and the health transitions that older persons undergo in the process of disablement. She also works with family physicians around the assessment of preclinical disability, to teach seniors how to avoid falls and maintain their mobility. Recent work has involved clinical trials which have examined complex rehabilitation interventions in primary care and community based settings and have included behavioural, educational and self-management interventions to maximise function, health status and quality of life for persons with chronic illness.
---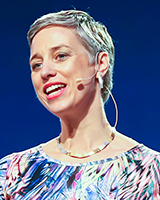 Emma K. Stokes
President
World Confederation for Physical Therapy (WCPT)
Dr. Emma Stokes is Deputy Head of the Department of Physiotherapy and a Fellow of Trinity College Dublin. She teaches on the university's entry to practice programmes in Dublin and Singapore. Her research focuses on matters related to professional practice eg leadership in the profession. She has been a member of the WCPT board since 2007 and was elected President in 2015.
Date modified: