Updates to our Advisory Board and congratulations to I-HeLTI Research Cohort
Message from Dr. Christine Chambers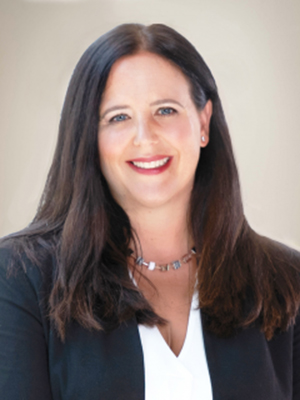 Happy New Year! We move into 2023 with a fresh Institute vision of better beginnings, vibrant childhoods, and empowered youth, as outlined in our new Strategic Plan.
I would like to extend my thanks to our Institute Advisory Board (IAB) members who have completed their terms, including our outgoing chair, Dr. Anne Monique Nuit, and Drs. Peter Gill, Sara Kirk, and Roberta Woodgate. Welcome to our incoming members, Drs. Carolyn Emery, Alexa Martin-Storey, Michael Rieder and Yao Zheng, who officially started their terms in January 2023. I am delighted that Dr. Steven Miller has stepped into the role of IAB Chair, with Dr. Bernard Thébaud taking on the role of Vice-Chair.
You may be wondering; how does one join an IAB? Before I became the Scientific Director of IHDCYH, I had the privilege of serving as an IAB member for the CIHR Institute of Musculoskeletal Health and Arthritis (IMHA). CIHR launches an annual call for members of the research community to apply to join any of the 13 Institutes' Advisory Boards. It's important to note that applications can remain active in the system and be considered for multiple cycles. Each year we must balance many different factors to ensure as diverse an IAB as possible. These factors include career stage, geographical location, and research area. It can take several years for a spot on the IAB to open up that is a match with a particular applicant. I encourage anyone in our community with an interest to watch for the next call for applications, and to keep your application active in the CIHR system so you may be considered in current and future years.
I'd like to recognize the recently announced results of the Indigenous Healthy Life Trajectories Initiative Cohort Research Study (I-HeLTI) funding opportunity. This significant investment will support the Nuu-chah-nulth Tribal Council (NTC) to lead a long-term study focused on Indigenous children's health and well-being. Collaborators include Indigenous leaders and communities of 23 First Nations, First Nations Health Authority in BC, and researchers from Simon Fraser University and the University of Alberta (learn more). IHDCYH is pleased to support this Indigenous community-university partnership that will use traditional Indigenous Knowledge alongside Western ways of knowing to promote healthy child development.
Sincerely,
Christine
Date modified: