Life With A Baby

Peer network provides new parents with practical advice and emotional support
Coming from a close-knit, rural community in her native Jamaica, Claire Kerr-Zlobin found the transition to parenthood extremely different from what she imagined. Her childhood memories of parenting practices were largely centred on the kinship associated with an intergenerational family. 
A community approach to child-rearing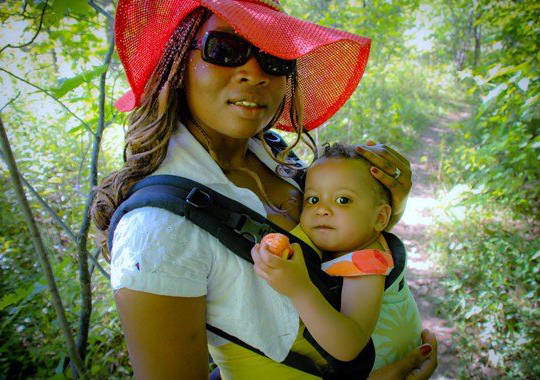 Surrounded by a community of people who know and care for one another, the Jamaican family unit connects the various members together in an intricate support network. As a result of this support network, it is not uncommon for the entire family, including grandparents, aunts, uncles and cousins, to participate in child-rearing. Even neighbours can be counted upon to keep a watchful eye on local children. Experiences are shared and traditional knowledge is passed from one generation to the next.
Claire soon discovered that life in suburban Canada is very different, with more isolated nuclear families, long commutes into the city for work, and massive new communities where neighbours do not know one another. 
With her husband at work and with no support network, she found herself struggling. When breastfeeding challenges with her infant daughter arose, Claire had no idea what to do. While she sought help from her physician and started seeing a lactation consultant, those experiences were also difficult. 
"You don't realize the lack of privacy you are going to have when you have a baby and are experiencing challenges breastfeeding," says Claire.
"Nurses, doctors and lactation consultants are essentially strangers. They aren't people that you are immediately comfortable with. It takes time to build a level of comfort with strangers when you are trying to nurse a baby."
Network creates social connections and builds the confidence of new parents
When Claire tried to find a support group for parents, she was surprised to find none in her area. So she decided to create her own, and Life With A Baby, was born. It was designed on the community unit was part of her upbringing in Jamaica.
In its first year, 175 mothers joined network and by the second year, that number shot up to 1,000. Today, Life With A Baby has 75,000 members, and it serves as a model for a community-based, volunteer-led organization that's being implemented in many communities across Ontario.
"Our mission is to strengthen families and communities by providing on-going support for new and expecting parents," says Claire. "We try to educate, manage expectations and provide an open forum for discussing the challenges parents face adjusting to life with a baby."
The success of Claire's efforts are supported by research on the benefits of peer support in managing health challenges and improving health outcomes.
"We have strong evidence on the effectiveness of approaches to health care that integrate parents, family members, and peers in the community," says Dr. Shoo Lee, Scientific Director of the CIHR Institute of Human Development, Child and Youth Health. "I applaud Claire for the work she has done to make life better for new parents."
Associated links
Date modified: