About the College of Reviewers
The College of Reviewers is a member-focused resource designed to professionalize peer review, enhance review quality, and provide a more stable base of experienced reviewers for all funding competitions.
The College is guided by the work of nine College Chairs, and is centred on the core functions of:
Building capacity to ensure that appropriate expertise is available to support peer review efforts for varied programs and activities that span the full spectrum of Canadian health research;
Working with the research community to advance equity, diversity, and inclusion practices in peer review processes, including committee recruitment College member recruitment;
Providing learning and mentoring opportunities to sharpen College members' skills;
Enhancing review quality assurance practices in peer review; and
Managing and supporting the College membership base with appropriate incentives and recognition efforts.
Since its first wave of enrolment in June 2017, the College of Reviewers has grown to approximately 4,600 membersFootnote 1 that have made a commitment to help meet the peer review needs of CIHR's funding competitions.
Member Demographics
The College's initial enrolment efforts began by seeking out the recruitment of Full Members that met all of the College's Membership Selection Criteria. In early 2018, the College was pleased to announce the Associate Member Program as an opportunity to bring researchers into the College who did not yet meet all of the Membership Selection Criteria (for Academics), particularly those in the early stages of their careers.
Moving forward, the College aims to ensure balanced representation within its membership. As part of our targeted recruitment efforts, we will continuously monitor the membership base to fill expertise and demographic gaps in alignment with CIHR's Equity Strategy and competition reviewing needs. To help with this the College is pleased to announce the Reviewer Pathway, which is a comprehensive suite of learning and capacity development programs aimed at supporting the development of peer review skills across career stages, expertise and background, such as patients and knowledge users.
For questions about the following data and/or the College's overall membership demographics, please contact college@cihr-irsc.gc.ca. The following demographic information is based on self-reported data from College Members.
College Membership by Type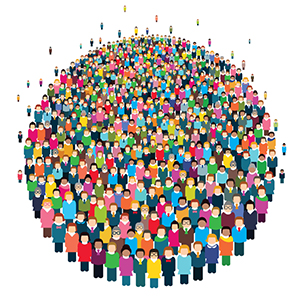 As of January 21, 2020 the College's Membership base is composed of:
4,572 Full Members

39 Associate Members

9 College Chairs
College Membership by Primary Theme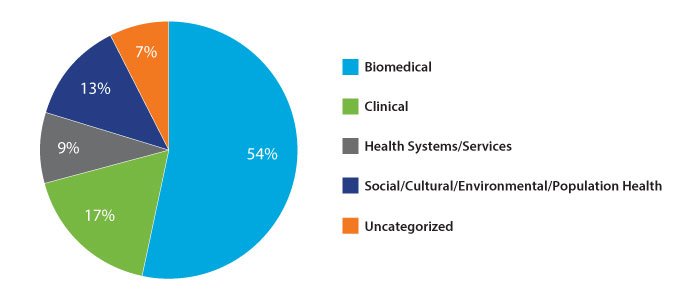 College Membership by Primary Theme – as of January 21, 2020
Theme
College Members
% of Membership Base
Biomedical
2,466
54%
Clinical
808
17%
Health systems/services
428
9%
Social/Cultural/Environmental/Population Health
614
13%
Uncategorized

Footnote

2
304
7%
Total
4,620
100%
College Membership by Sex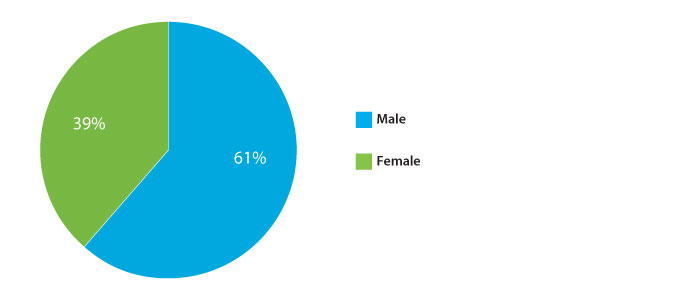 College Membership by Sex – as of January 21, 2020

| Sex | College Members | % of Membership Base |
| --- | --- | --- |
| Female | 1,794 | 39% |
| Male | 2,826 | 61% |
| Total | 4,620 | 100% |
College Members by Geographic Distribution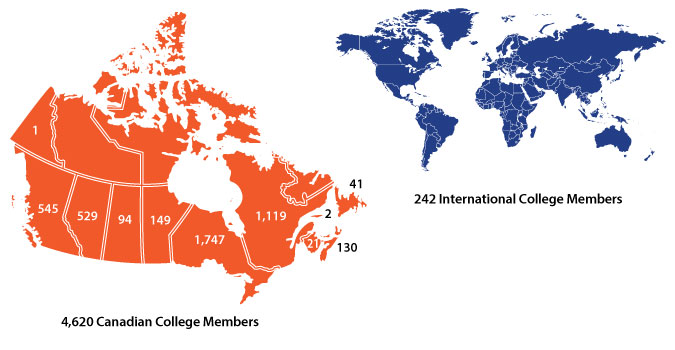 College Members by Geographic Distribution

Footnote

3 – as of January 21, 2020

| Province | College Members | % of Membership Base |
| --- | --- | --- |
| Alberta | 529 | 11.45% |
| British Columbia | 545 | 11.80% |
| Manitoba | 149 | 3.23% |
| New Brunswick | 21 | 0.45% |
| Newfoundland and Labrador | 41 | 0.89% |
| Nova Scotia | 130 | 2.81% |
| Ontario | 1,747 | 37.81% |
| Prince Edward Island | 2 | 0.04% |
| Quebec | 1,119 | 24.22% |
| Saskatchewan | 94 | 2.03% |
| Yukon | 1 | 0.02% |
| Other - International | 242 | 5.24% |
| Total | 4,620 | 100% |
Date modified: