Exposure to pesticides and behavioral problems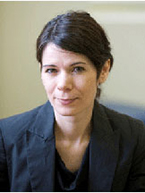 Who?
Maryse Bouchard, Associate Professor, Université de Montréal (Dept. Environmental and Occupational Health)
What's the Issue?
Everybody is exposed to environmental contaminants, but some of the most highly vulnerable persons are our children. My research aims at understanding how exposure to pollutants can affect children's health, in particular their neurodevelopment. Common neurodevelopmental problems include learning disability, behavioral problems, and attention deficit/hyperactivity disorder (ADHD). Recent data indicated that pesticides might increase the risk of such problems, even at the low levels of exposure encountered in the general population.
What's the Research?
My project aims at examining the relation between exposure to common pesticides and behavioral problems in young Canadians ages 6 to 11 years of age. Our study included 779 children from all over Canada. The vast majority of children had detectable levels of pesticide residues in their urine, i.e. 91% for organophosphates and 97% for pyrethroids.
What's the Impact?
Organophosphate urinary levels were not associated with behavioral problems, but pyrethroids were associated with elevated odds of such problems. For the most common pyrethroid metabolite, children exposed to higher levels (above the 75th percentile) were twice as likely to display behavioral problems compared with children with lower exposure (below the 5th percentile). We took into account the potential role of several factors other than pesticides that may, including sex, age, race, income, parental education, maternal smoking during pregnancy, and birth weight.
This study was accepted for publication in Environmental Health Perspectives – the most influential journal in environmental health – and was presented at the last conference of the International Society for Environmental Epidemiology in Basel (August 2013, Switzerland).
It is often possible to reduce our exposure to environmental contaminants, thus reducing the risks associated with them. Our research can help regulatory agencies to make better informed decisions about measures aimed at controlling these chemicals in order to protect public health.
For more information about her work, please visit Dr. Bouchard's website (French only).
Date modified: