Members of the CIHR Institute of Aging Older Adult Advisory Council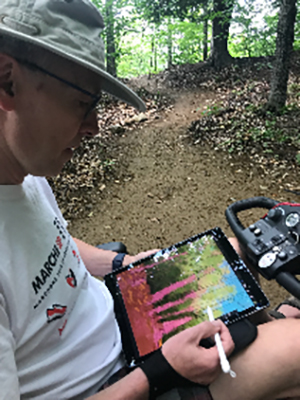 Jean-Marc Beaudoin
Jean-Marc Beaudoin holds a degree in urban planning. He has designed both residential and commercial developments, as well as worked for the Ville de Sherbrooke, where he designed parks, green spaces and public squares with and for residents. Multiple sclerosis forced him to retire, but he hasn't slowed down. He now volunteers with the Réseau d'amis de Sherbrooke, which helps single people over the age of 65, and the Heart and Stroke Foundation. He has been a member of several research committees since spring 2019 and contributes to studies as a patient partner. He is a husband, grandfather, volunteer, arts enthusiast and retired urban planner.
---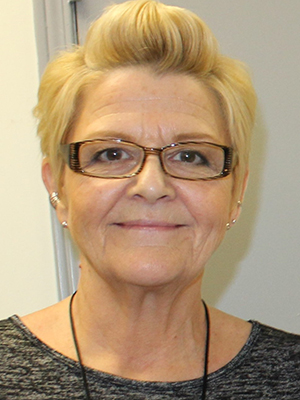 April Begg Goodis
As Chair of the City of Burlington Seniors' Advisory Committee, April Begg Goodis' past experiences provide a broad perspective on issues affecting older adults. Her roles as a Registered Nurse have included home care, community case management, seniors' mental health, long-term care and delivering dementia-related education to health care workers, law enforcement and the public. April also acted as a caregiver during her late mother's final months of life, which furthered her commitment to championing the rights of seniors and their family care partners. A senior currently living with a disability, April is a long-time activist in accessibility rights, social housing and homelessness. April is a former big band vocalist, an accomplished artist and a proud mother to her daughter Max.
---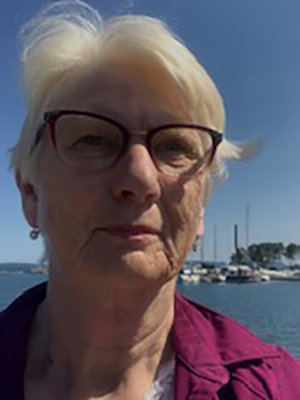 Joan Duke
Joan Duke dedicates her time to her community volunteer position in the healthcare system working to improve the quality of life of older adults. She works with older adults who are isolated and aging in their homes, as well as those that need improved cultural and recreational opportunities. Joan enjoys learning about people; hearing stories of the hardships that many older adults had to endure during their lifetimes led her to to volunteer as a Family Patient Advisor in the health care system. Joan's favourite activities revolve around the outdoors and nature. She loves to hike to scenic places and is interested in geology, rocks and minerals.
---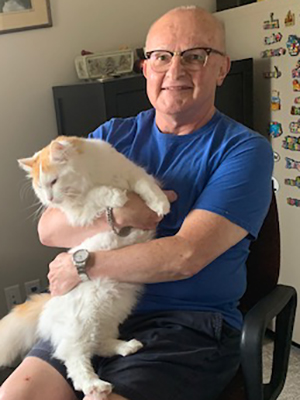 Randy Harris
Randy Harris was born in Calgary and has lived there for most of his life. He has been retired for the past seven years after a long career in healthcare, where he worked with people experiencing mental health and addiction issues and specialized in older adult care. Randy also provided support to his mother who was living with dementia. Randy was drawn to volunteering with the CIHR Institute of Aging Older Adult Advisory Council due to his professional and personal experience providing caring for older adults. Randy is married, and enjoys spending time with his five cats. He keeps busy with gardening, computer games, watching movies, reading and cruising.
---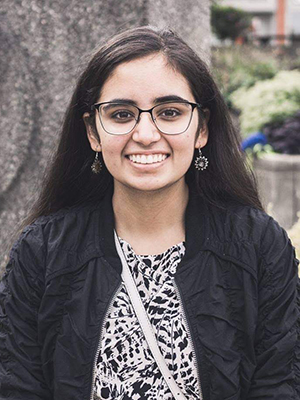 Hargun Kaur
Hargun Kaur is currently studying Health Sciences at McMaster University and is a proud caregiver for her grandparents. Her personal experiences and work with the Canadian Mental Health Association to support older adults dealing with isolation and loneliness have provided her with a strong, nuanced understanding of the intersectional issues impacting older adults. As a first generation Canadian and woman of colour, Hargun's experiences are centered around advocating for more inclusive and resilient communities. This includes her leadership in her student's union, volunteer work with the Schizophrenia Society of Canada, and research on child and maternal health. In her free time, Hargun is found spending time with her family, listening to one of her many favourite podcasts, or lost in a book.
---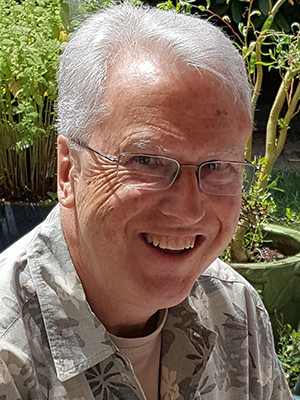 Jim Mann
Jim Mann was diagnosed with Alzheimer's in February 2007 at the age of 58. Since that time, he has been active in the community to break down stereotypes and assumptions about people living with a diagnosis of dementia. Jim is a member of the Advisory Council of Research Ethics BC, and the Research Management Committee of AGE-WELL NCE. He also worked with the City of Vancouver for their Dementia-Friendly City initiative and created Jim's Story, an illustration of living well with dementia in the community. In recognition of his advocacy efforts toward the rights of people with lived experience of dementia, Jim was awarded an honorary Doctor of Laws degree from the University of British Columbia in 2020.
---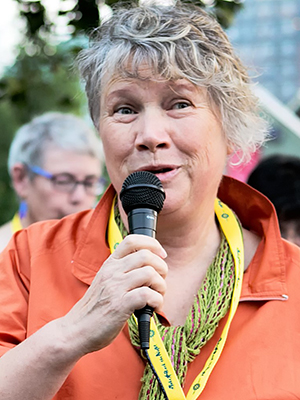 Donnafaye Milton
Donnafaye Milton, born in Digby Nova Scotia, obtained a Bachelor of Arts in Sociology and a Certificate in Health Promotion and Education from the University of Western Ontario. As a casework specialist for a provincial Member of Parliament, Donnafaye helped constituents maintain their housing and financial aid. Involved in social justice issues from an early age, she was active in provincial politics, LGBTQS2 and women's rights in London, Ontario. Since retiring from Brescia University College, involvement with seniors' issues led her to become Chair of the Family Council at her mother's long-term care home. Donnafaye enjoys musical theatre, reading, feminist spirituality and fitness.
---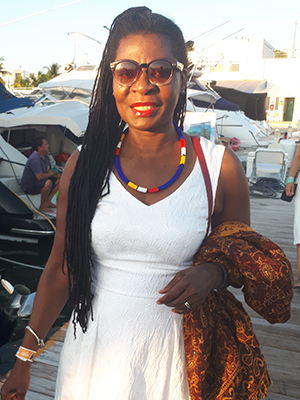 Dr. Delores Mullings
Dr. Delores Mullings is a member of a large extended family, a mother and a caregiver. She is a Professor and inaugural Vice Provost Equity, Diversity and Inclusion at Memorial University. She has demonstrated extensive expertise in equity and inclusion leadership in community-based organizations and academic institutions. Dr. Mullings draws her community-based experience from her work at hostels, sexual assault centres and child welfare agencies supporting survivors of intimate partner violence and homeless people and their children. Her interdisciplinary scholarship explores decolonizing post-secondary education, mothering, mental health and wellness, LGBTQ+ concerns, the Black Church, elders, migration and community engagement using critical pedagogies, in particular, anti-Black racism, Africentric theory and critical race theory.
---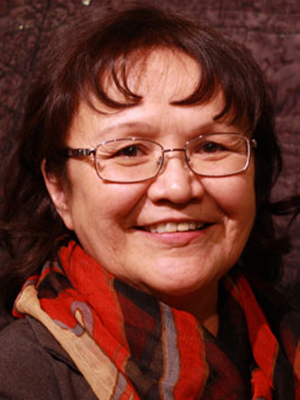 Martina Norwegian
Martina Norwegian was born and raised in Liidlii Kue and comes from humble origins. She has learned through experience not to take anyone for granted in her life and is a voice for women who struggle to find their own voice. Martina is passionate about language and speaks South Slavey. Her dedication to education is strong and she has been the chairperson for the Dehcho Divisional Education Council and participated in the local District Education Authority. Martina serves as a Lay Presider for the local Catholic Church and is also involved in On Eagle's Wings, a Christian ministry program. She has also been involved with the Historical Society preserving the local history for over 25 years. Martina is a strong leader, with a quiet and caring nature, who is always helping to empower women to be their best.
---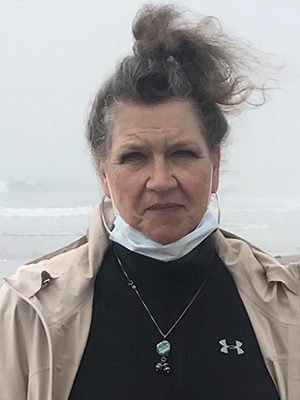 Penny Pacey
Penny Pacey has been working with older adults for the past 12 years in Fredericton, New Brunswick, professionally at a retirement living facility, and as a volunteer. Penny has been actively involved in programs to improve the wellbeing of older adults in her community. In 2019, she coordinated a service pairing different generations to help reduce social isolation. She created a dementia support group and developed a series of lectures to address ageism. She also helped to initiate two vulnerable persons' registries in Fredericton and is currently the chair of an upcoming conference on Ageism. Penny was twice awarded the distinction "Woman of Influence" by the Lieutenant-Governor and participated in strategic planning sessions to improve the quality of life of older adults in New Brunswick.
---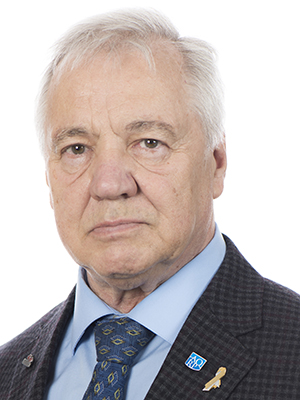 Jean-Guy Saint-Gelais
Jean-Guy Saint-Gelais holds an honours degree in political science with a concentration in international relations and has earned certificates in management, administration, psychology, finance, planning, organization and more. He capped off his career as a telecommunications specialist with a stint in management and administration for the government of Quebec. Now retired, he devotes his time to his community. He has been particularly active in the fight against elder abuse and has worked to improve seniors' well being by representing them before governments and organizations. Jean-Guy is a commissioner with the Bureau de l'Ombudsman de la ville de Sherbrooke and a member of the Royal Canadian Legion. He has received multiple awards for his volunteer work and community involvement.
---
Alice Samkoe
Alice Samkoe taught at an elementary school for five years before devoting twenty-two years to raising her four children. During this time, Alice took on the role of caregiver to her parents and her mother-in-law. When her children grew older, she accepted a job at a library, returned to university for an adult education degree, and later retired from a supervisory position. Alice enjoys thrill-seeking activities such as zip-lining, rappelling and parachuting and also loves to ride her bike, kayak, knit, practice yoga, and travel. After watching loved ones in her life succumb to ill health, Alice believes that one's health is an important determinate for quality of life. She now finds purpose in encouraging opportunities for the betterment of older adult health and wellbeing.
---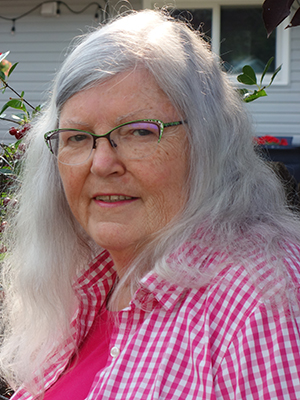 Kerrie Strathy
Kerrie Strathy is Division Head at the University of Regina Lifelong Learning Centre, and is involved in the Centre's community outreach activities and research. She also works with Aboriginal Grandmothers Caring for Grandchildren to address issues such as social isolation, older adult abuse prevention and ageism. She has worked for non-profit organizations in Canada and Fiji to address social justice issues, and has participated in consultations with the WHO and the UN Development Program. Kerrie holds a Master of Continuing Education, a Master of Arts in political studies and a Bachelor's degree in politics, and certificates in Administration and in Non-Profit Sector Leadership and Innovation. In her spare time, Kerrie likes to garden and enjoys the fresh produce and preserves from it.
---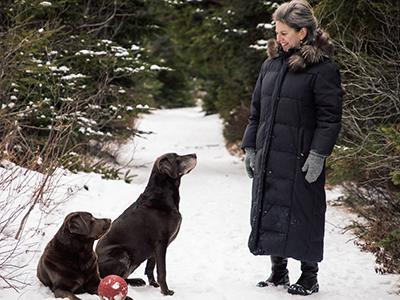 Dr. Gail Wideman
Throughout her career as a social worker and researcher, Gail has worked primarily in community-based programs and services aimed at maintaining and enhancing independence and quality of life for older persons. Gail joined the faculty of the School of Social Work at Memorial University in 2009. Her academic focus spans the fields of gerontology and community development. The broad focus of Gail's research is older residents' ability to age in place in rural communities. Gail is a member of the management board of the Aging Research Centre of Newfoundland and Labrador. She has worked in an advisory capacity in policy development and program evaluation related to elder abuse, emergency housing for older adults, advance care planning, and home care.
Date modified: