Progress Update – Action Plan: Building a healthier future for First Nations, Inuit and Métis Peoples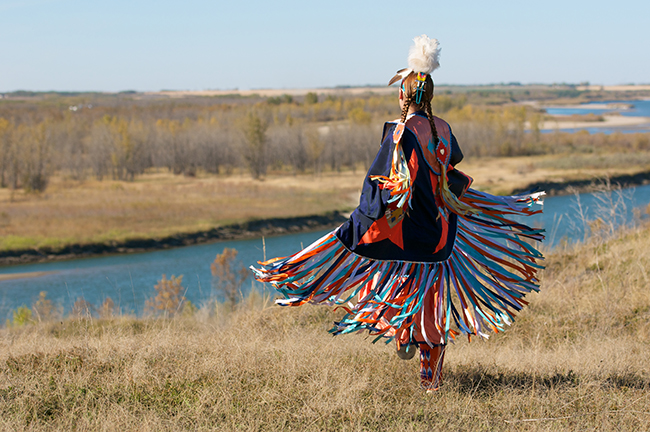 Aanii, Tanshi, Ullukkut, Bonjour, Hello,
As announced in June 2020, the 2019-2020 Progress Update: Action Plan: Building a healthier future for First Nations, Inuit and Métis Peoples (Action Plan) is being provided later than usual this year due to COVID-19 impacts. The Canadian Institutes of Health Research and the Institute of Indigenous Peoples' Health (CIHR-IIPH) are proud to highlight the progress accomplished over the past year, while recognizing that much remains to be done. We are also happy to share that, following the retirement of Michel Perron, Dr. Tammy Clifford, Vice-President, Research Programs at CIHR has been appointed to co-lead the Action Plan with Dr. Carrie Bourassa, Scientific Director of CIHR-IIPH.
We would like to take this opportunity to thank all the Indigenous researchers, communities and organizations from across the country for their work, leadership and collaboration with CIHR in the whole-of-Canada response to COVID-19. This pandemic has laid bare issues of health equity, while at the same time revealing the strength and resilience of First Nations, Inuit and Métis Peoples, including Urban Indigenous communities. This has driven CIHR to continue to work towards advancing Indigenous health research (IHR) and addressing the health challenges of COVID-19 in Indigenous communities. The Indigenous Peoples and COVID-19 Knowledge Synthesis, Evaluation and Assessment Grants Rapid Research Funding Opportunity will support strengths-based, solutions-focused research that is bold, innovative, Indigenous community-led, and that addresses the consequences of COVID-19 and/or informs future preparedness. Other examples of CIHR contributions can be found on the COVID-19: Indigenous Health Research webpage.
Governance and strategic leadership
Over the past year we have made good strides towards implementing strategies identified in the IIPH Strategic Plan 2019-2024 launched in June 2019. From strengthening community-based research through competitive grant funds flowing directly to Indigenous organizations, to building capacity through network grants devoted to this purpose, we are working to honour the vision of Elders, Knowledge Keepers, Indigenous communities and organizations across the country and to advance the health, wellbeing, strength and resilience of First Nations, Inuit and Métis Peoples.
In Spring 2019, a Working Group composed of CIHR, Social Sciences and Humanities Research Council (SSHRC) and Natural Sciences and Engineering Research Council (NSERC) representatives met to advance the Reference Group for the Appropriate Review of Indigenous Research (Reference Group). This Reference Group is meant to provide guidance to these federal granting agencies on culturally appropriate review of Indigenous research, as well as approaches and practices for research conducted by, with and at the direction of First Nations, Inuit and Métis Peoples. An expression of interest for the Reference Group was launched in early 2020.
CIHR is committed to engage with leaders of the Assembly of First Nations (AFN), Inuit Tapiriit Kanatami (ITK), and the Métis National Council (MNC) to discuss IHR priorities. In October 2019, CIHR President, Dr. Michael J. Strong met with MNC leadership, to learn more about Métis-specific health research priorities. In March 2020, health opportunities and ongoing engagement were discussed with representatives from both organizations to continue building the relationship. The CIHR-IIPH Scientific Director also met with the Health Director of AFN in October 2019 to discuss research priorities and engagement between both organizations. In addition, through regular meetings, CIHR and ITK have continued to build on the relationship established between our Presidents.
One of the key commitments of the Action Plan is for CIHR to increase our capacity to interact with Indigenous communities in a meaningful and culturally safe manner. To follow up on a previous Progress Update, new training was undertaken by CIHR staff to help build capacity and cultural safety within the organization. These opportunities focus on topics including reconciliation, Indigenous Peoples' rights and history, as well as the importance of cultural safety and respectful relationships. These courses are a small but important step to increase CIHR's organizational understanding and respect for First Nations, Inuit and Métis rights and contexts.
Community-Based Health Research
CIHR continues to identify opportunities to ensure its investment in IHR reaches a minimum of 4.6% of CIHR's Grants and Awards annual budget. Across the organization and all thirteen (13) Institutes, delivering impactful strategic initiatives developed by and with Indigenous Peoples is a high priority. In the 2019-2020 fiscal year, investment in IHR increased to 4.0%. Between 2018-19 and 2019-20, this represents an additional $11M, for a total of over $45M.
An exemplar investment across all thirteen (13) CIHR Institutes, under the scientific leadership of CIHR-IIPH and the CIHR Institute of Circulatory and Respiratory Health (ICRH), is the Network Environments for Indigenous Health Research (NEIHR) Program, which is a 16-year, $100.8 million investment. In March 2020, nine (9) NEIHR centres across the country and the NEIHR Coordinating Centre (NCC) received their funding. This national network of centres is addressing needs in capacity development, research and knowledge translation focused on the priorities and values of First Nations, Inuit and Métis communities. Collectively, the following NEIHR centres and the NCC will work together as a consortium of Indigenous-led research centres across Canada: NEIHR - British Columbia, NEIHR – Alberta, NEIHR - Saskatchewan, NEIHR – Manitoba, NEIHR – Ontario, NEIHR – Quebec, NEIHR - Atlantic Region, NEIHR - The Yukon or the Northwest Territories, NEIHR – Nunavut and NEIHR - Consortium NEIHR Grant.
For the Indigenous Healthy Life Trajectories Initiative (I-HeLTI), jointly developed by CIHR-IIPH and the CIHR Institute of Human Development, Child and Youth Health, three (3) teams were successful in obtaining grants in December 2019. The purpose of these grants are to build infrastructure and capacity in Indigenous communities to conduct cohort intervention research. Their research will follow a Developmental Origins of Health and Disease (DOHaD) life trajectory approach from pre-conception to early childhood. Each team received funding of just over $1 million for two (2) years. In keeping with the CIHR-IIPH Strategic Plan commitment to increase funding to Indigenous organizations, the funded applications were awarded to the following Indigenous organizations:
The next phase of I-HeLTI will provide an opportunity for the three (3) teams to work together to undertake a joint cohort research program specific to Indigenous populations in Canada with an I-HeLTI Collaborating Centre to support the governance and management of the cohort.
As part of the Indigenous Gender and Wellness Initiative, the CIHR Institute of Gender and Health, CIHR Institute of Population and Public Health, CIHR-IIPH and the CIHR HIV/AIDS Research Initiative launched the Indigenous Gender and Wellness Development Grants in June 2019. Thirty-eight (38) Development Grants were awarded to support teams to continue sharing their ideas, developing relationships and planning for the following phase of funding. The Development Grants were open to participants of the Idea Fair and Learning Circle also held in June 2019.
In September 2019, the Inuit Research Network Development Grant was launched to support the development and planning phase of an Inuit Research Network aligned with the activities and priorities outlined in the National Inuit Strategy on Research [ PDF (1.2 MB) - external link ].
In October 2019, CIHR launched the second phase of the jurisdictionally-based funding of the SPOR SUPPORT Units. The SPOR SUPPORT Units Phase II funding opportunity increases the acknowledgement and requirement of engaging with Indigenous Peoples and communities throughout all of the components.
As a component of the SPOR Capacity Development Initiative, the Patient-Oriented Research Awards – Transition to Leadership Stream funding opportunity funded five Indigenous trainees in March 2020 to support trainees transition into independent patient-oriented research careers. Another component of this initiative, the SPOR National Training Entity (NTE), involves significant engagement of, and relevance to, Indigenous Peoples in the context of patient-oriented research training and capacity development.
In February 2020, ITK and CIHR co-hosted a roundtable on research to support tuberculosis elimination across Inuit Nunangat. In total, forty-six (46) participants attended the event, which included members from the Inuit Public Health Task Group, ITK, CIHR, including CIHR-IIPH, CIHR-ICRH and CIHR-Institute of Infection and Immunity, and the two (2) other national funding agencies, SSHRC and NSERC.
Community and partner engagement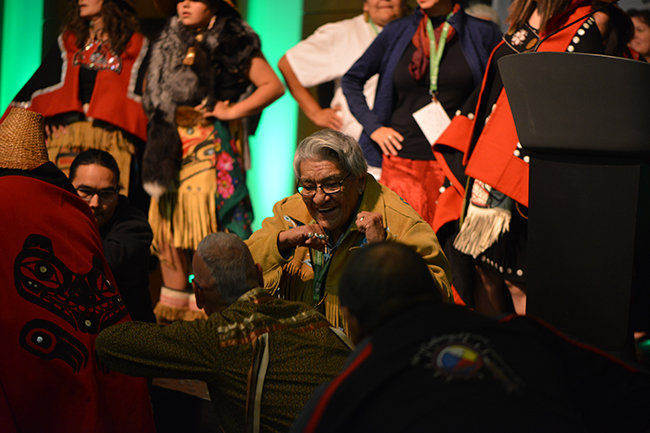 In the development of the CIHR Strategic Plan 2021-2031, CIHR has undertaken a significant engagement process to solicit the views of a diverse set of interested individuals and groups, including Indigenous community members and organizations. CIHR engaged with Indigenous communities through the CIHR-IIPH, additional in-person Indigenous communityengagements sessions, the CIHR Strategic Plan Consensus-Building Workshops and the National Health Research Summit. Through this collaborative dialogue, First Nations, Inuit and Métis perspectives were provided to identify priorities and recommendations for the next CIHR Strategic Plan.
In September 2019, AFN, ITK and MNC participated in a meeting organized by the CIHR Institute of Neurosciences, Mental Health and Addiction to share their perspectives on developing a common research agenda to promote best health outcomes for individuals, families and communities impacted by Post-Traumatic Stress (PTS). The PTS Knowledge Gaps Consensus Workshop was then held in Ottawa in January 2020 to bring together a diverse group of people with lived and living experience. At this workshop, participants benefited from Indigenous knowledges and perspectives, including ways of knowing, being and healing, to inform PTS research and knowledge translation opportunities at CIHR.
As part of the Tripartite Agreement signed in 2002, CIHR-IIPH, Australia's National Health and Medical Research Council, and New Zealand's Health Research Council worked together to hold an International Indigenous Health Research Capacity-Building, Strengthening and Mentoring Workshop in Auckland, New Zealand in December 2019. This workshop promoted collaboration and capacity building with a mentorship focus for Indigenous trainees and scholars from all three (3) countries.
Through the Canadian Research Coordinating Committee, CIHR, SSHRC and NSERC published in January 2020 the Strategic Plan: Setting new directions to support Indigenous research and research training in Canada 2019–2022 [ PDF (15.4 MB) - external link ]. Four (4) strategic directions are identified in the plan to guide the development of new models for Indigenous research based on ideas and experiences provided by Indigenous organizations, groups and communities. A key mechanism is to remove the barriers and challenges that Indigenous organizations and researchers face regarding access to agency funding. This has contributed to discussions to explore options to broaden institutional eligibility for Indigenous organizations to become eligible to administer grant funds and to expand applicant eligibility criteria in support of Indigenous-led research. In June 2019, CIHR updated its Research Projects and Personnel Support Grant Program's Terms and Conditions (T&Cs) to allow individuals affiliated with Indigenous-led organizations to apply for funding if the organization type is listed within the T&Cs as an eligible recipient organization.
Strengthening IHR relies on strong collaboration with First Nations, Inuit and Métis Peoples, including Urban Indigenous Peoples, from across the country and with Indigenous Peoples internationally. As co-champions of the Action Plan, we reaffirm our commitment to continue working together on advancing IHR and achieving common goals.
Miigwetch, maarsii, nakurmiik, merci, thank you,
Dr. Carrie Bourassa
Scientific Director
CIHR Institute of Indigenous Peoples' Health
Dr. Tammy Clifford
Vice-President, Research Programs
Canadian Institutes of Health Research
Date modified: