Indigenous Healthy Life Trajectories Initiative
(I-HeLTI)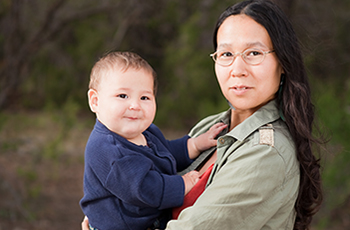 Non-communicable diseases (NCDs) are responsible for more than 60% of deaths globally, and 80% of NCD deaths occur in countries that have experienced rapid changes in population demographics (2–4 generations) and environments, including urbanization, lifestyle changes, and changes in dietFootnote 1. To address these issues, CIHR developed the Healthy Life Trajectories Initiative (HeLTI), which follows a Developmental Origins of Health and Disease (DOHaD)Footnote 2 approach. CIHR previously launched an International component of HeLTI in partnership with South Africa, China and India, countries that have experienced these rapid changes.
NCDs, such as diabetes/obesity and conditions related to mental wellness, are also a priority issue for Indigenous Peoples in Canada. As a result, the I-HeLTI funding opportunity is being launched to call for applications related to First Nations, Métis, Inuit and Urban Indigenous communities to develop  Indigenous focused DOHaD cohorts in collaboration with Indigenous communities.
The concept of I-HeLTI is grounded in the approach to research that takes into consideration the Developmental Origins of Health and Disease (DOHaD) by exploring how environmental factors—including Indigenous social determinants of health, i.e., poverty, racism, intergenerational trauma, housing, geography, etc.—interact with an Indigenous child's genes during conception, fetal life and infancy/early childhood, and the effects that has on health later in life.
The I-HeLTI Initiative is implemented with strategic leadership from the CIHR Institute of Indigenous Peoples' Health (IIPH) and the CIHR Institute of Human Development, Child and Youth Health (IHDCYH), in collaboration with the CIHR Institute of Circulatory and Respiratory Health (ICRH), CIHR Institute of Gender and Health (IGH), CIHR Institute of Population and Public Health (IPPH), and CIHR Institute of Aging (IA).
Related initiatives
For more information about I-HeLTI, please contact:
ihelti@cihr-irsc.gc.ca
Telephone: 613-954-1968
Toll Free: 1-888-603-4178
Date modified: