SPOR SUPPORT Units
"SUPPORT" stands for "Support for People and Patient-Oriented Research and Trials."
Overview
What is Patient-Oriented Research?
Patient-oriented research is about engaging patients, their caregivers, and families as partners in the research process. This engagement helps to ensure that studies focus on patient-identified priorities, which ultimately leads to better patient outcomes.
SPOR SUPPORT Units are an important collaboration between the federal government and the provinces and territories. SUPPORT Units provide specialized services throughout their regions to researchers, patients, clinicians, policy makers and SPOR-funded entities to conduct patient-oriented research.  By providing decision-makers and health care providers with the ways and means to connect research to patient-identified priorities, evidence-based solutions can be applied to health care—and then shared throughout the country. 
SPOR SUPPORT Units are foundational to the strategy and have established infrastructure for patient-oriented research in the provinces and territories.
SPOR SUPPORT Units champion patient-oriented research through:
collaboration between Units with a focus on cross-cutting themes and projects to address national priorities;
providing support services to the health research community and other SPOR-funded entities;   
advancing the engagement of patients as partners in research;
a critical focus on equity, diversity, and inclusion; and
mobilizing research evidence to inform health care practice and policy. 
To learn more about how SUPPORT Units are leading to better health outcomes for patients, visit SPOR in Action.
SUPPORT Units across Canada
Learn more about each SPOR SUPPORT Unit, and the services and activities they offer.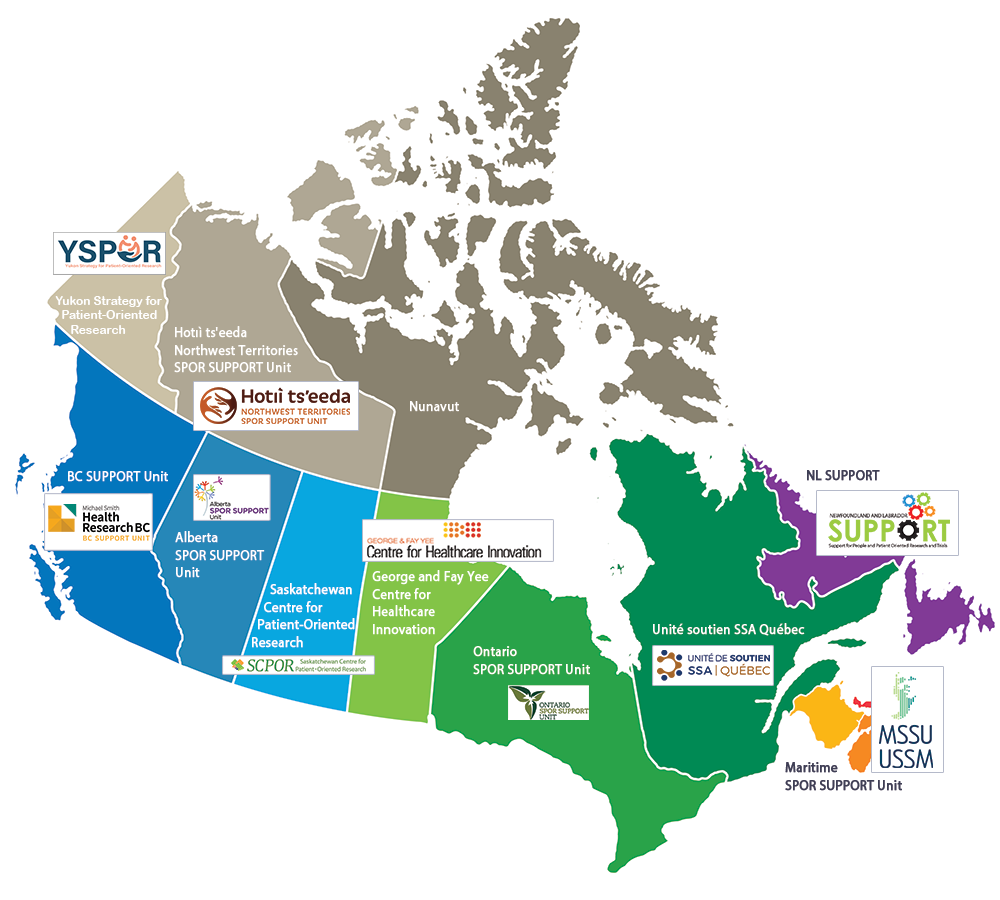 Date modified: