IA Institute Advisory Board Members – Biographies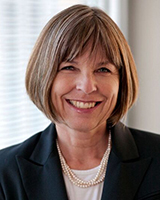 Paula Rochon (Chair)
Vice President, Research
Women's College Hospital (Toronto)
Senior Scientist, Women's College Research Institute
RTO Chair, Geriatric Medicine
Dr. Paula Rochon is a geriatrician, health services researcher and the vice-president of research at Women's College Hospital, which is fully affiliated with the University of Toronto. She is a senior scientist at Women's College Research Institute; a professor in the Department of Medicine and Institute of Health Policy, Management and Evaluation at the University of Toronto; and a senior scientist at the Institute for Clinical Evaluative Sciences. In 2015 she was appointed as the inaugural Retired Teachers of Ontario Chair in Geriatric Medicine at the University of Toronto.
Dr. Rochon received her medical degree from McMaster University and subsequently completed a fellowship in geriatric medicine at the University of Toronto. Her research training included the completion of a fellowship in Geriatric Medicine at St. George's Hospital Medical School, U.K and a Master in Public Health degree from the Harvard School of Public Health, followed by a research fellowship in gerontology.
Dr. Rochon's research career focuses on understanding the unique needs of older adults, particularly women. She is one of the leading Canadian health-services researchers in geriatric medicine. In particular, her research explores how to promote health and well-being in older adults by optimizing their drug prescribing.
Dr. Rochon has a strong record of funding from federal funding agencies, and has published more than 230 papers in peer-reviewed journals.
In 2013, she was elected to the Canadian Academy of Health Sciences (CAHS). CAHS Fellows are those who have a history of outstanding performance in the academic health sciences in Canada.
---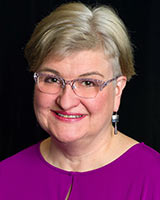 Nicole Buckley
Chief Scientist
International Space Station and Life Sciences
Canadian Space Agency
Nicole Buckley was born in Ottawa and grew up on military bases across Canada. She received her Bachelor's of Science (honours) and Master's in Science (Microbiology) from the University of Saskatchewan. Dr. Buckley was awarded her doctorate in Oral Biology from the University of Manitoba. She pursued postdoctoral studies in molecular biology at the University of Texas Health Science Center in San Antonio and the Université Laval in Quebec City. Dr. Buckley's past research interests include the development of probiotics for use on Earth and in space.
Dr. Buckley joined the Canadian Space Agency in January 2002 as Program Scientist for Space Life Sciences. Dr. Buckley was named Director of Life and Physical Sciences in July 2004. In 2009, Dr. Buckley was named Chief Scientist, International Space Station and Life Sciences. In this capacity, she is responsible for programming activities for the Canadian allocation of ISS and for developing and leading a robust life sciences program. Communicating the benefits of science in general and the benefits of space science for all Canadians is one of Dr. Buckley's favourite responsibilities. Dr. Buckley has participated in over a dozen space missions on various space platforms including the International Space Station, and is working with her team to plan a full complement of activities for the future.
---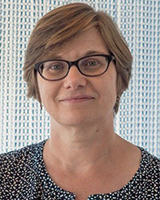 Heather Campbell-Enns
Assistant Professor of Psychology
Canadian Mennonite University
Heather Campbell-Enns is an Assistant Professor of Psychology at Canadian Mennonite University in Winnipeg. Her research interests focus on the psychosocial health needs of seniors, and explores the intersection of psychosocial health and access to health services and housing. She conducts policy analysis research as well, including comparing continuing care policies across provinces.
Heather holds an Interdisciplinary PhD focused on psychosocial health, a Master of Science in Family Social Sciences, and a Bachelor of Education. She was a recipient of a CIHR Fredrick Banting and Charles Best Doctoral Award and completed a postdoctoral fellowship in palliative care. Most recently, Heather held a CIHR Health System Impact Fellowship in partnership with the University of Manitoba and Manitoba Health, Seniors and Active Living.
---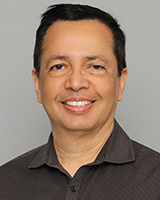 Habib Chaudhury
Chair and Professor
Department of Gerontology
Simon Fraser University
Dr. Habib Chaudhury, Professor and Chair in the Department of Gerontology, has over two decades of research experience in the field of Environmental Gerontology. His research interests are: physical environment for people with dementia in long-term care facilities, memories of home and personhood in dementia, and neighbourhood planning and design for age and dementia-friendly communities. His projects have been funded by the Canadian Institutes of Health Research (CIHR), Social Science and Humanities Research Council (SSHRC), Canada Mortgage and Housing Corporation (CMHC), CapitalCare Foundation and the Centre for Health Design. He has published over 60 peer-reviewed journal articles, book chapters and monographs. Published books include: Environments in an Aging Society: Autobiographical Perspectives in Environmental Gerontology (Annual Review of Gerontology and Geriatrics, Vol 38, 2018; co-edited with F. Oswald), Remembering Home: Rediscovering the Self in Dementia (Johns Hopkins University Press, 2008) and co-edited volume Home and Identity in Later Life: International Perspectives (Springer Publications, 2005; with G. Rowles). Dr. Chaudhury also conducts evidence-based design consultations with organizations and care providers in visioning, planning, design and evaluation of seniors' housing and long term care homes. He is also affiliated with the Centre for Research on Personhood in Dementia at the University of British Columbia, Vancouver and Alzheimer Catalonia, Barcelona, Spain. Dr. Chaudhury is a Fellow of the Gerontological Society of America.
---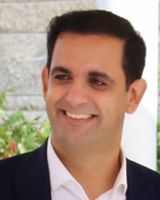 Mohamed-Amine Choukou
Assistant Professor, Department of Occupational Therapy, College of Rehabilitation Sciences, and Adjunct Professor, Biomedical Engineering Program, University of Manitoba
Research Affiliate, Riverview Health Centre & Centre on Aging
Associate Researcher, The Quebec Rehabilitation Research Network (REPAR)
Dr. Amine Choukou is an Assistant Professor in the Department of Occupational Therapy, College of Rehabilitation Sciences, University of Manitoba and an Adjunct Professor in the Biomedical Engineering Graduate Program. He is the founding director of the Rehabilitation Technology Lab, where his team explores how smart technologies and services can help older adults live independently and with dignity, develop interventions to address the burden of caregivers and uncover health care needs. Dr. Choukou's current research programme focuses on the development of smart, non-obtrusive systems and environments to improve the quality of life of patients. He is currently leading multidisciplinary research projects in Canada and Europe in partnership with patients, caregivers and industry. Many of his projects involve collaboration with researchers in the fields of computer science, electrical and computer engineering, architecture and design. As of today, Dr. Choukou has published more than 25 peer-reviewed articles, 6 book chapters and presented his research work at more than 50 conferences around the world. Dr. Choukou graduated from Université Paris Sud with a PhD in Human Kinetics and gained valuable experience in rehabilitation technology in France (SSMMH Doctoral School, Paris) and Quebec (Université Laval/CIRRIS).
---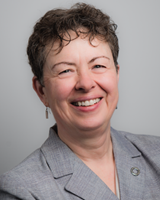 Carole Anne Estabrooks
Professor & Tier 1 Canada Research Chair
Faculty of Nursing, University of Alberta

Dr. Carole Estabrooks is a health services researcher and holds a Canada Research Chair in Knowledge Translation in the care of older adults in residential long-term care (LTC) settings. She is Scientific Director of the pan-Canadian, longitudinal research program, Translating Research in Elder Care (TREC). She holds a cross appointment in the School of Public Health at the University of Alberta.
She received her undergraduate degree in nursing from the University of New Brunswick, her graduate degrees from the University of Alberta, and completed a postdoctoral fellowship at the Institute for Clinical Evaluative Sciences and University of Toronto. She has been the recipient of several awards and distinctions among them, the Order of Canada (2016), the Betty Havens Prize for Knowledge Translation in Aging (2014), the CAFA Distinguished Academic Award (2010), and the Alumni Award of Distinction, University of New Brunswick (2007). She is a fellow in the Royal Society of Canada (2020), the Canadian Academy of Health Sciences (2007), the American Academy of Nursing (2011), and the Canadian Academy of Nurses (2020).
Dr. Estabrooks is an investigator on numerous studies using observational, pragmatic clinical trial, and social network analysis approaches. She currently leads a study investigating the roles of organizational context and research facilitation in the improvement of workforce and resident outcomes in LTC and an observational study examining the impact of COVID-19 on workforce and resident outcomes in LTC. She co-leads research to establish the routine assessment of quality of life in LTC residents with dementia and to assess the impact of past traumatic stress on resident behaviours and quality of life and on workforce strain.
She has been a member of several advisory boards and panels in the areas of aging, dementia, implementation science and residential long-term care. She is a member of the Canadian Frailty Network.
---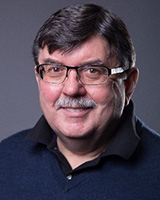 Dr. David B. Hogan
Professor, Medicine, University of Calgary
Academic Lead, Brenda Strafford Centre on Aging (O'Brien Institute for Public Health, Cumming School of Medicine, University of Calgary)
Born in Baie Comeau QC, David attended universities in Nova Scotia, Alberta, and Ontario. A specialist in geriatric medicine, after completing his postgraduate clinical training he returned to Dalhousie University where among other duties he served as Associate Dean for Undergraduate Medical Education. He joined the University of Calgary in 1990 where he held the first Canadian University Chair in geriatric medicine, the Brenda Strafford Foundation Chair in Geriatric Medicine, for 25- years. David is now the Academic Lead of the Brenda Strafford Centre on Aging (O'Brien Institute for Public Health, Cumming School of Medicine, University of Calgary). He has served as Chair of the Royal College of Physicians and Surgeons of Canada Specialty Committee in Geriatric Medicine, President of the Canadian Geriatrics Society, and editor of the Canadian Geriatrics Journal. David has authored over 320 peer-reviewed publications reflecting his long-standing interest in aging studies that focus on topics such as clinical geriatrics, cognitive impairment and dementia, falls, and frailty. David has been the Local Principal Investigator for the Calgary Data Collection Site of the Canadian Longitudinal Study on Aging (CLSA) since the start of the study in 2010. He also formerly held leadership roles and is an investigator in the Canadian Consortium on Neurodegeneration in Aging (CCNA).
---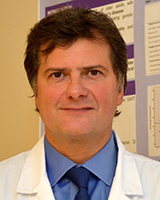 Manuel Montero-Odasso
Professor of Medicine, Epidemiology and Biostatistics
Director, Gait and Brain Lab, Parkwood Institute, Division of Geriatric Medicine
The University of Western Ontario
Dr. Manuel Montero-Odasso is a Professor of Medicine, Epidemiology and Biostatistics at the University of Western Ontario and Director of the "Gait & Brain Lab" at Parkwood Institute, London, Ontario. He is a scientist at the Lawson Health Research Institute and serves as team leader at the Canadian Consortium on Neurodegeneration in Aging (CCNA) and team co-leader at the Ontario Neurodegenerative Research Initiative (ONDRI).
He leads the Gait and Brain Health Program with the goal of understanding mechanisms and potential treatments of mobility and cognitive decline. He focuses on gait performance and has established the use of "motor biomarkers" like slowing gait and dual-task gait to predict frailty, falls, and dementia in older people. He has pioneered clinical trials applying the novel approach of "improving cognition to improve mobility" using pharmacological and non-pharmacological approaches such as physical exercise, cognitive training and non-invasive brain stimulation.
Dr. Montero-Odasso has created a successful research program while remaining an active clinician. His research has received uninterrupted peer-reviewed funding from national and international agencies, including CIHR, has published over 100 publications in high-impact journals, and has received several accolades including the American Geriatrics Society New Investigator Award, the Schulich Clinician Scientist Award, the Premier of Ontario Excellence Research Award, and the CIHR New Investigator Award. He serves as editorial board member of aging journals including, Journal of Gerontology, Series A: Biological Sciences and Medical Sciences, Geriatrics, and Journal of Alzheimer's Disease. He has been invited to give more than 65 international presentations as a guest speaker.
---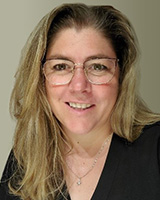 Nancy Presse, RD, PhD
Registered Dietitian and an Assistant Professor, Department of Community Health Sciences, Faculty of Medicine and Health Sciences, University of Sherbrooke
Dr Nancy Presse is a Registered Dietitian and an Assistant Professor at the Department of Community Health Sciences of the Faculty of Medicine and Health Sciences of the University of Sherbrooke. She is the Director of the Laboratory on Nutrition in Aging and Geriatric Nutrition at the Research Centre on Aging (Sherbrooke, QC) and the Research Centre of the Institut universitaire de gériatrie de Montréal (Montreal, QC). Her research focuses mainly on screening, diagnosing and identifying the risk factors of vitamin B12 deficiency in older adults, on the prevention and treatment of weight loss among residents of nursing homes and long-term care settings, as well as on identifying older adults at nutritional risk in the community. Notably, she is conducting the experimental and implementation studies of the "Nutrition as Medication" approach in a number of Quebec long-term care hospitals. Since January 2018, she ensures the general management of the NuAge Database and Biobank, a research infrastructure aiming to share with the scientific community high quality data and biological samples from a cohort of 1753 older adults followed for four consecutive years. Dr Presse is a Junior 1 Research Scholar of the Fonds de recherche du Québec-Santé (2018-2022).
---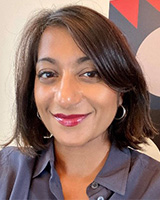 Maria Natasha Rajah, Ph.D.
Full Professor in the Department of Psychiatry, McGill University
Researcher at the Douglas Research Centre
CIHR Sex & Gender Research Chair in Neuroscience, Mental Health and Addiction
Dr. M. Natasha Rajah received her Ph.D. in Experimental Psychology from the University of Toronto, St. George Campus, and did her post-doctoral training at the Helen Wills Neuroscience Institute, University of California at Berkeley. She joined the Department of Psychiatry at the Faculty of Medicine at McGill University and Douglas Research Centre in 2005. She has been the recipient of several honors including the CIHR New Investigator Salary Award, FRQS Junior 2 Researcher Award, Women in Cognitive Science Canada Mentorship Award and the McGill Faculty of Medicine Haile T. Debas Prize. She is a member of the Memory Disorders Research Society (MDRS), Consortium for Neurodegeneration and Aging (CCNA), Consortium Québécois for early identification of Alzheimer's disease (CIMA-Q), McGill Centre for Studies in Aging, the PREVENT-AD Research Group at McGill University, and serves on the Executive Board of the Canadian Association of Neuroscience.
Dr. Rajah has received research support from CIHR, NSERC, SSHRC and the Alzheimer's Society of Canada and has published more than 65 peer review manuscripts and chapters. Her research focuses on the cognitive and clinical neuroscience of memory, brain aging, and dementia prevention. She uses behavioral, neuropsychological, physiological, and brain imaging (MRI) methods to investigate how the human brain learns and remembers past events in rich detail (episodic memory); and how aging, biological sex, gender, and reserve factors impact cognition and brain network dynamics in adults with and without risk factors for late-onset sporadic Alzheimer's Disease. Her research program also focuses on developing more representative models of brain aging and cognition that can generalize across communities. Her work has helped advance our understanding of the neural basis of age-related cognitive decline, and has highlighted the importance of studying middle-aged adults, and using a sex, gender, and intersectional analysis approach (SGBA+).
---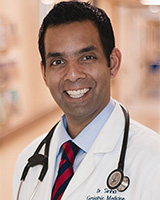 Dr. Samir K. Sinha, MD, DPhil, FRCPC, AGSF
Director of Geriatrics, Sinai Health System and the University Health Network
Peter and Shelagh Godsoe Chair in Geriatrics, Mount Sinai Hospital
Director of Health Policy Research at the National Institute on Ageing, Ryerson University
Dr. Samir Sinha is a passionate and respected advocate for the needs of older adults. Dr. Sinha currently serves as the Director of Geriatrics of the Sinai Health System and the University Health Network in Toronto, the Peter and Shelagh Godsoe Chair in Geriatrics at Mount Sinai Hospital, and the Director of Health Policy Research at the National Institute on Ageing at Ryerson University. He is also a Professor in the Departments of Medicine, Family and Community Medicine, and the Institute of Health Policy, Management and Evaluation at the University of Toronto and an Assistant Professor of Medicine at the Johns Hopkins University School of Medicine.
A Rhodes Scholar, after completing his undergraduate medical studies at the University of Western Ontario, he obtained a Masters in Medical History and a Doctorate in Sociology at the University of Oxford's Institute of Ageing. He has pursued his postgraduate training in Internal Medicine at the University of Toronto and in Geriatrics at the Johns Hopkins University School of Medicine.
Dr. Sinha's breadth of international training and expertise in health policy and the delivery of services related to the care of the elderly have made him a highly regarded expert in the care of older adults. In 2012 he was appointed by the Government of Ontario to serve as the expert lead of Ontario's Seniors Strategy and he is now working on the development of a National Seniors Strategy. In 2014, Canada's Maclean's Magazine proclaimed him to be one of Canada's 50 most influential people and its most compelling voice for the elderly. Dr. Sinha was recently appointed to serve as a member of the Government of Canada's National Seniors Council, and is also leading the development of new National Long-Term Care Standards for Canada.
Beyond Canada, Dr. Sinha is a Fellow of the American Geriatrics Society and a member of the American Red Cross Scientific Advisory Council. Dr. Sinha has further consulted and advised hospitals and health authorities in Britain, China, Iceland, Singapore, St. Kitts and Nevis, Taiwan and the United States on the implementation and administration of unique, integrated and innovative models of geriatric care that reduce disease burden, improve access and capacity and ultimately promote health.
---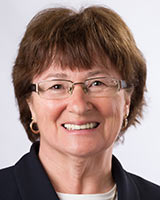 Gail Turner
Former Director, Health Services
Nunatsiavut Government
Northern Labrador
Gail Turner is Inuit, a beneficiary of the Labrador Inuit Land Claim, who retired in 2012 from the position of Director of Health Services for the Nunatsiavut Government, Northern Labrador. She holds a Bachelor of Nursing degree from Memorial University of Newfoundland, a Master's of Adult Education from St. Francis Xavier University, and many additional certificates in health and administration through distance programs. Her early career was spent in acute care nursing in Ontario and the United Kingdom. For the last twenty- six years she has been working in Labrador with Inuit, Southern Inuit of NunatuKavut, settlers, First Nations, and since 2004 exclusively with the Inuit. She has presented on Inuit health at provincial, regional, national and international meetings and symposiums, including the World Cancer Congress in 2011. Her work has been focused in public health but she has also managed remote community clinics and continuing care. She is passionate about the North and the need for First Nations, Inuit and Métis to be heard and truly engaged in the planning of their health care and the promotion of optimal health. Her growing interest is in health equity and the pressing need for innovative and community based solutions for bringing health care service to the people. Gail is the Indigenous Director on the Board of the Canadian Partnership Against Cancer (CPAC). She is a recent recipient of the Labradorians of Distinction Award for services to health and community. As a senior she has a growing interest in senior wellness, access to appropriate home care and long- term care when needed and ageing in place.
---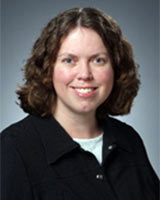 Lori E. Weeks
Associate Professor
School of Nursing
Dalhousie University
Dr. Lori Weeks is an Associate Professor in the School of Nursing at Dalhousie University. She also holds cross-appointments in the School of Health and Human Performance and the School of Occupation Therapy, and she is an Associate Research Scholar with the Healthy Populations Institute. Dr. Weeks is a Gerontologist who completed her Ph.D. and a Graduate Certificate in Gerontology at Virginia Tech in 1998. Dr. Weeks worked in long-term care on Prince Edward Island for three years before becoming a faculty member at the University of Prince Edward Island from 2001-2014. Her primary research interests focus on care and support services for older adults and their caregivers and factors affecting the health of seniors. She has a current research focus on supporting older adults and their caregivers through health service transitions and supports for older women experiencing intimate partner violence.
Date modified: