ICRH Institute Advisory Board Members – Biographies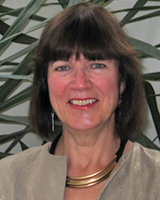 Marilyn MacKay-Lyons, PT, PhD (Chair)
Professor, School of Physiotherapy
Dalhousie University
Affiliated Scientist
Capital District Health Authority
Dr. MacKay-Lyons received her BSc (Physical Therapy) from University of Toronto, MSc (Physical Therapy) from University of Southern California, and PhD (Physiology) from Dalhousie University. She is a Professor in the Dalhousie University School of Physiotherapy, an Affiliated Scientist with the Capital District Health Authority, and a cross-appointee with the Dalhousie University Department of Medicine and IWK Health Centre. Marilyn has extensive clinical and research experience in neuro-rehabilitation, with a particular focus on exploring strategies to optimize recovery after stroke. She is Past-Chair of the Heart and Stroke Foundation of Nova Scotia Advisory Board, and served on the Advisory Board of the Institute of Circulatory and Respiratory Health, Canadian Institutes of Health Research (2012-15), Board of Directors of the Canadian Stroke Network (2010-14), and Research Policy Planning Committee of Heart and Stroke Foundation of Canada (2003-08, 2011-12). She has received several awards in recognition of her contributions to neuro-rehabilitation research and outreach including the Enid Graham Memorial Lectureship, Life Membership in the Canadian Physiotherapy Association, Canadian Progress Club Women of Excellence Award for Research, R Wayne Putnam Award for Outstanding Contributions to Continuing Medical Education, and Dedicated Service Award from the Heart and Stroke Foundation of Canada.
---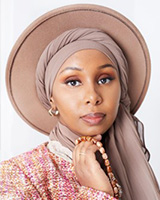 Sudi Barre, BEc (she/her)
Edmonton, Alberta
Patient with Lived Experience, Wellness Coach
Key statement
Mother, wife, wellness and small business coach, expert in barriers to access to health care for minorities, woman with lived experience, advocate for sex and gender equity in care, speaker, blogger.
Lived experience
Person who experienced spontaneous coronary artery dissection and who is a heart and stroke survivor. Individual who has expert knowledge on navigating childhood trauma and complex post-traumatic stress disorder.
Professional experience
Consultant with 15+ years of expertise spanning organizational development; fostering community based ecosystems in community service agencies. Specialized in small business operational leadership and management.
Key areas of interest in advocacy
Equity-oriented health care. Patient-partnered inclusive care. Patient knowledge equity. Health research design, selection and convenience bias as well as sex- and gender-based analysis and reporting.
What I hope to bring to the Patient Voice
Passion for team collaboration. Commitment to work toward greater patient-partnered care. Dedication to ongoing learning and development.
---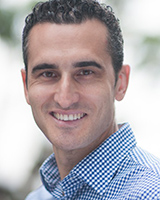 Liam R Brunham
Assistant Professor, Medicine
UBC Centre for Heart Lung Innovation
The University of British Columbia
Liam Brunham is an Assistant Professor in the Department of Medicine at the University of British Columbia. He is an attending physician at the Health Heart Program Prevention clinic at St. Paul's hospital, one of the largest specialty lipid clinics in Canada. Dr. Brunham's research focuses on genetic aspects of cholesterol levels, cardiovascular disease (CVD), and pharmacogenomics. Active projects in his laboratory include SAVE BC, a long term study of families with early onset CVD; using genome-editing in human stem cells to study mechanisms of drug-induced cardiotoxicity; and studying the use of genetic testing for inherited dyslipidemias. Dr. Brunham is a Canadian Institutes of Health Research (CIHR) New Investigator and a Michael Smith Foundation for Health Research Scholar. In 2017, he was recognized as one of Canada's Top 40 under 40.
---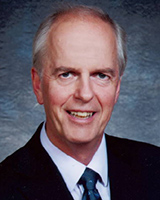 John Fleetham
Professor of Medicine
University of British Columbia
Dr. Fleetham is a UBC Professor of Medicine and an international authority on sleep apnea. Over the past 35 years he has been the primary investigator in a multi-disciplinary group which has performed research into the prevalence, pathogenesis, consequences, treatment and economic impact of sleep disordered breathing. He has supervised over 20 postdoctoral fellows and the majority of these now hold academic positions around the world. He has a well-established record of grantsmanship and an extensive publication record. He has published over 160 peer reviewed papers and 20 book chapters. He is currently the co-investigator on a CIHR Team Grant and two CIHR Clinical Trial grants. He has served in leadership positions in the American Thoracic Society, American Academy of Sleep Medicine, Society of Anaesthesia and Sleep Medicine, Canadian Thoracic Society, BC Thoracic Society and is currently the Vice-President of the Canadian Sleep Society. At UBC, he has served two terms of Associate Head of the UBC Department of Medicine and was Head of the Respiratory Division for 11 years. He was, until recently, the Director of the Vancouver Coastal Health Research Institute Respiratory, Critical Care and Cardiac Sciences Unit and is currently the Head of the Vancouver Coastal Health Sleep Disorder Program. His research has been acknowledged by a variety of awards including a Visiting Fellowship to Oxford University, Canadian Medical Association Honorary Membership, Queen's University Peter Munt Lectureship, UBC Faculty of Medicine Distinguished Medical Lecturer and Vancouver Hospital Award for Bringing Clinical Renown.
---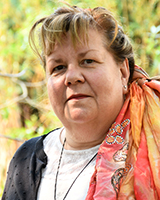 Alexandra King, MD, FRCPC
Cameco Chair, Indigenous Health and Wellness, University of Saskatchewan
Dr. Alexandra King is a member of Nipissing First Nation (Ontario). She is an Internal Medicine Specialist with a focus on HIV/AIDS, hepatitis C (HCV) and HIV/HCV co-infections.
Alexandra is the Cameco Chair in Indigenous Health and Wellness at the University of Saskatchewan and co-leads Pewaseskwan (the Indigenous Wellness Research Group). She works with Indigenous communities and relevant stakeholders to understand the health and wellness needs of First Nations and Métis peoples and the structural changes needed for improved Indigenous health outcomes. Alexandra brings leadership skills in culturally safe and responsive research and care, reconciliation, etuaptmumk(Two-eyed Seeing), which brings together Indigenous and Western worldviews or forms of knowledge, and Ethical Space—which needs to be created when peoples with disparate worldviews engage with each other. She is a leader in developing Indigenous research methodology and was instrumental in the creation of the Indigenous Community Research Partnerships Training Resource through Queen's University.
She serves on many initiatives, including the CIHR HIV/AIDS and STBBI Research Advisory Committee, the Canadian Network on Hepatitis C (CanHepC) and the Indigenous Peoples' Engagement and Research Council (IPERC), which provides guidance to health research projects including the Cardiac Arrhythmia Network of Canada (CANet) and the Canadian Heart Function (CHF) Alliance, both of which Pewaseskwan is involved with. Another project she is involved with is research into spinal-bulbar muscular atrophy (SBMA), also known as Kennedy's Disease, which impacts Indigenous people at much higher-than-average rates.
Alexandra supervises graduate students at Simon Fraser University and the University of Saskatchewan, focusing on wellness intervention research with Indigenous people in the areas of land-based healing, health determinants, mental health and addiction, blood-borne and sexually transmitted infections and justice health (prisoner health).
---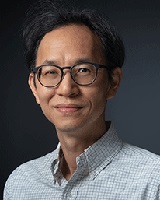 Dennis T. Ko, MD, MSc, FRCPC
Professor, Department of Medicine, University of Toronto
Senior Scientist, Sunnybrook Research Institute
Senior Scientist, ICES
Interventional Cardiologist, Schulich Heart Centre, Sunnybrook Hospital
Dr. Dennis Ko obtained his MD from the University of Ottawa and completed medical residency at the Cleveland Clinic Foundation and cardiology fellowship at Yale University School of Medicine. He then completed interventional cardiology fellowship and Master of Clinical Epidemiology at the University of Toronto.
He is a Full Professor in the Department of Medicine at the University of Toronto, a Senior Scientist at the Sunnybrook Research Institute and at ICES. He works clinically as an interventional cardiologist at the Schulich Heart Centre at Sunnybrook Hospital. He is also the Research Program Director and the inaugural Jack Tu Research Chair for Cardiovascular Outcomes Research.
His research focuses on determining optimal clinical strategies and identifying opportunities for improvement in the prevention, treatment and outcome of cardiovascular disease. These research efforts are intended to provide critical information to improve the quality of health care, monitor changes over time, and guide decisions about the allocation of scarce health care resources. Dr. Ko has published more than 300 peer-reviewed publications. He is currently a leadership member in the American Heart Association Quality and Outcomes Committee.
---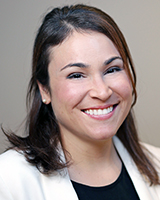 Mireille Ouimet
Scientist, Director, Cardiovascular Metabolism and Cell Biology Laboratory, University of Ottawa Heart Institute
Associate Professor, Department of Biochemistry, Microbiology and Immunology, Faculty of Medicine, University of Ottawa
Mireille Ouimet, PhD, is a Scientist and Director of the Cardiovascular Metabolism and Cell Biology Laboratory at the uOttawa Heart Institute and an Associate Professor in the Department of Biochemistry, Microbiology and Immunology, in the Faculty of Medicine at the University of Ottawa. Her research program aims to determine the role of lipophagy in macrophage foam cell metabolism, inflammation and cholesterol trafficking and its linkage to the development and progression of atherosclerosis. Dr. Ouimet holds a Tier 2 Canada Research Chair in cardiovascular metabolism and cell biology.
Dr. Ouimet obtained her BSc and PhD in biochemistry from the University of Ottawa. During her doctoral studies with Yves Marcel, PhD, at the Heart Institute, Dr. Ouimet made several important findings relevant to the cellular pathways of cholesterol removal from foam cells. Her most significant contribution was the discovery of autophagy as a key pathway for macrophage cholesterol efflux.
As a postdoctoral fellow with Kathryn Moore, PhD, at New York University, a notable leader in the fields of innate immunity and atherosclerosis, Dr. Ouimet broadened our understanding of mechanisms leading to predominance of classical M1 inflammatory macrophages in atherosclerotic plaques, cellular cholesterol trafficking and the persistence of M. tuberculosis bacilli in alveolar macrophages.
Dr. Ouimet was awarded a CIHR Vanier Canada Graduate Scholarship and received the Governor General's Gold Medal in 2011 for her doctoral thesis in recognition of her graduate work, and is the recipient of several presentation awards. She has been recognized by the American Heart Association's ATVB Council with awards such as the Early Career Award for Outstanding Research and New York University's Outstanding Postdoctoral Scholar Award. Dr. Ouimet joined the Heart Institute in March 2017. In 2018, Dr. Ouimet received the Daniel Steinberg Early Career Investigator Award, and the CIHR-Canadian Society of Atherosclerosis, Thrombosis and Vascular Biology Early Career Lecturer Award. In 2020, Dr. Ouimet was awarded the Canadian Cardiovascular Society, HSRLCE, BI-Lilly Cardiometabolic Award.
Dr. Ouimet's program is funded by NSERC, the Canadian Institutes of Health Research, the Heart and Stroke Foundation, and the Canada Foundation for Innovation.
Dr. Ouimet's research program focuses on cellular cholesterol trafficking and the role of autophagy in macrophage foam cell metabolism, inflammation and lipid homeostasis and how modulating these pathways might be used to treat heart disease.
---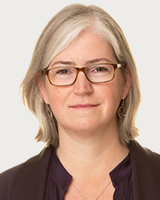 Melissa J. Parker
Associate Professor of Pediatrics
McMaster University
Dr. Parker completed her MD degree at Western, followed by postgraduate clinical training at the Hospital for Sick Children in Toronto. She is Board Certified in Pediatrics, Pediatric Emergency Medicine, and Pediatric Critical Care Medicine. Dr. Parker completed her research training in Health Research Methodology at McMaster University where she is now an Associate Professor of Pediatrics and an Associate Member of Health Research Methods, Evidence, and Impact (HEI).
Dr. Parker's clinical and research interests focus on pediatric acute care including resuscitation interventions and algorithms, resuscitation quality improvement, and the ethical conduct of resuscitation research. She is an active member of the Canadian Critical Care Trials Group (CCCTG), Pediatric Emergency Research Canada (PERC), and the Canadian Resuscitation Outcomes Consortium (CanROC) research networks. Dr. Parker's research program 'Code Sepsis' is focused on defining and translating optimum resuscitation and care for children with septic shock. She is currently leading a CIHR-funded multicentre RCT investigating two different fluid resuscitation strategies for septic shock, and she is engaged in translational and qualitative research collaborations.
One of Dr. Parker's interests is the mentorship and support of early career researchers. She is fortunate to have been supported to date by career awards from Canadian Blood Services, the Canadian Institutes of Health Research, the Canadian Child Health Clinician Scientist Program, and Hamilton Health Sciences. Dr. Parker currently serves as the McMaster Centre Leader for the Canadian Child Health Clinician Scientist Program.
---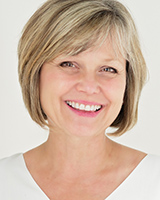 Grace Parraga
Tier 1 Canada Research Chair and Professor
Division of Respirology, Department of Medicine; Department of Medical Biophysics
Western University
Dr Parraga's lab is focused on developing a deep understanding of chronic lung disease using novel imaging methods, in patient-based research. The overarching goal of her team's research is to discover, validate and clinically translate magnetic resonance imaging (MRI) biomarkers while generating the evidence to support the clinical use of lung MRI to change asthma and COPD patient outcomes. Her lab is home to 20 trainees and staff and she has trained over 100 students and fellows in the past 13 years.
Dr Parraga completed her BSc and MSc at Western University and a PhD at the University of Washington in Seattle, Washington. Upon completing post-doctoral studies (funded by MRC Canada) at the University of Basel, (Switzerland), she joined F. Hoffman La Roche AG as a Scientist in Pharmaceutical Research and Development (Switzerland). After working in the private sector and research administration for 14 years, she returned to academic research at Robarts Research Institute and Western University.
Her lab's work has been extensively published with more than 80 peer-reviewed papers in the last 5 years in the highest impact medical physics, imaging and respiratory/physiology journals; 15 contributions were highlighted in Editorials, Journal Covers or podcasts because of their significance and impact. Her lab is currently funded by the Heart and Stroke Foundation (Canada), Canadian Institutes of Health Research as well as Natural Science and Engineering Research Council (Canada) Discovery, Research Tools and Accelerator awards. She was recently nominated by Western University for a Tier 1 Canada Research Chair in Lung Imaging to Transform Patient Outcomes.
---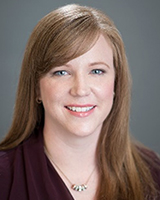 Kara Patterson, PT, PhD
Physiotherapist, Associate Professor, Department of Physical Therapy, University of Toronto
Senior Scientist, KITE-Toronto Rehabilitation Research Institute
Lead, RELEARN Lab
Kara Patterson is a physiotherapist, an Associate Professor in the Department of Physical Therapy at the University of Toronto, and a Senior Scientist at the KITE-Toronto Rehabilitation Research Institute. Kara practiced clinically in the neurological field in Canada and the US before completing her PhD at the University of Toronto and postdoctoral training at McGill University. She leads the RELEARN lab which strives to advance neurorehabilitation practice in order to improve mobility outcomes for people living with neurological conditions, and in particular stroke. Her research interests include motor learning and rehabilitation of gait and balance using novel strategies including rhythm-, music- and dance-based interventions. Kara's work is supported by the Heart and Stroke Foundation and the Canadian Institutes for Health Research. Her work has also been recognized with a Clinician Scientist personnel award from the Heart and Stroke Foundation and the Innovation and Advancement award from the Ontario Physiotherapy Association.
---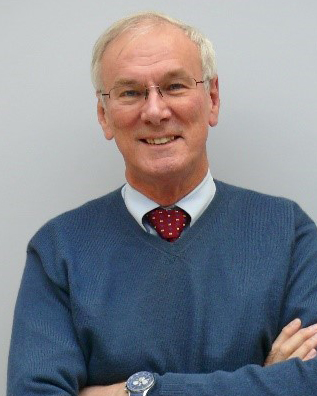 Andrew Pipe
Clinician-Scientist, University of Ottawa Heart Institute
Professor, Faculty of Medicine, University of Ottawa
Dr. Andrew Pipe graduated from Queen's University in 1974. Formerly Chief of the Division of Prevention and Rehabilitation at the University of Ottawa Heart Institute, Dr. Pipe is a Professor in the Faculty of Medicine at the University of Ottawa. Dr. Pipe continues his clinical and research activities within the Division.
He is currently involved in clinical research assessing new approaches to smoking cessation, strategies designed to facilitate exercise adoption, and novel initiatives to prevent cardiovascular disease.
Dr. Pipe has addressed audiences in over 30 nations and is frequently consulted on issues related to tobacco use and smoking cessation, drug use in sport, and physical activity and health. In addition to his clinical responsibilities, Dr. Pipe has been extensively involved in sports and sport medicine for many years. Dr. Pipe served as a physician at 12 Olympic Games and has been the Team Physician for Canada's National Men's Basketball Team since 1978. A member of the Canadian Olympic Hall of Fame, he served as Chair of the Canadian Centre for Ethics in Sport from its inception until 2003.
Dr. Pipe is the recipient of the International Olympic Committee's Award for "Sport, Health and Wellbeing" and honourary degrees from Queen's University (LLD), Brock University (DSc) and University of Guelph (DSc). He was formerly Vice Chairman of the Board of Trustees at Queen's University. In 2002, he was named to the Order of Canada.
---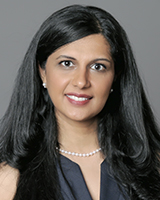 Rita Suri
Director, Division of Nephrology, McGill University
Scientist, Research Institute of the McGill University Health Center
Dr. Rita Suri is a nephrologist, Associate Professor, and Director of the Division of Nephrology at McGill University. She is actively engaged in clinical practice, teaching, and research, and is recognized nationally for her leadership in nephrology. Dr. Suri is a CIHR-funded clinician-researcher and previous FRQS funded research scholar with >80 publications and 5 book chapters focused on improving outcomes for patients with advanced chronic kidney disease receiving dialysis. She founded the Canadian Nephrology Trials Network, and chairs the Canadian Society of Nephrology Scientific Committee. She has served on multiple clinical practice guideline committees for national and international societies, and currently serves as a chair for the CIHR Randomized Controlled Trials panel. She is honoured for the opportunity to serve on the CIHR Institute Advisory Board for the Institute of Circulatory and Respiratory Health.
---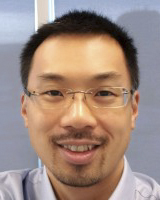 Charles Tam
Director of Regulatory Affairs & member of Canadian Leadership Team, Edwards Lifesciences
Charles Tam is the Director of Regulatory Affairs and a member of Canadian Leadership Team at Edwards Lifesciences in Canada. He joined Edwards Lifesciences in 2014 and previously held progressive regulatory leadership roles at Abbott Laboratories, Johnson & Johnson Medical Companies, and Becton-Dickinson and Company Inc.
Bridging experiences across academia, government, and the private-sector, Charles is passionate about enabling greater access to clinical research and medical technology innovation for all Canadians. He is a Sub-Committee Chair and Regulatory Affairs Steering Committee member at MedTech Canada, and is an Advisor at the University of Toronto's Health Innovation Hub (H2i), part of the Temerty Faculty of Medicine. Previously, he has served as a Councillor on the Coronary Artery and Vascular Disease council at the Heart and Stroke Foundation of Canada, previously retained on the roster of experts for Investigational Testing by Health Canada's Health Products and Food Branch, and previously served as an elected Senator on the Toronto Metropolitan University's Senate (formerly Ryerson University).
Charles obtained his MBA at the Toronto Metropolitan University (formerly Ryerson University) and holds a Honours BSc from the University of Toronto.
---
Date modified: