ICRH Institute Advisory Board Members – Biographies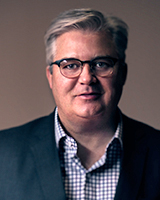 P.J. Devereaux, MD, PhD, FRCP(C) (Chair)
Director, Division of Cardiology
McMaster University
Dr. Devereaux obtained his MD from McMaster University. After medical school he completed a residency in internal medicine at the University of Calgary and a residency in cardiology at Dalhousie University. He then completed a PhD in Clinical Epidemiology at McMaster University.
He is the Director of the Division of Cardiology at McMaster University. He is also the Scientific Leader of the Anesthesiology, Perioperative Medicine, and Surgical Research Group at the Population Health Research Institute. Dr. Devereaux is a full Professor and University Scholar in the Departments of Health Research Methods, Evidence, and Impact (HEI) and Medicine at McMaster University.
The focus of his clinic research is vascular complications around the time of surgery. He is undertaking several large international randomized controlled trials and prospective observational studies addressing this issue. He has published >270 peer reviewed papers and >50 book chapters and editorials. He is supported by a Tier 1 Canadian Research Chair in Perioperative Medicine, and he holds the Yusuf Chair in Cardiology at McMasterUniversity.
---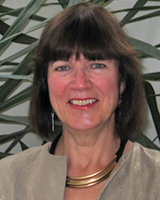 Marilyn MacKay-Lyons, PT, PhD (Vice-Chair)
Professor, School of Physiotherapy
Dalhousie University
Affiliated Scientist
Capital District Health Authority
Dr. MacKay-Lyons received her BSc (Physical Therapy) from University of Toronto, MSc (Physical Therapy) from University of Southern California, and PhD (Physiology) from Dalhousie University. She is a Professor in the Dalhousie University School of Physiotherapy, an Affiliated Scientist with the Capital District Health Authority, and a cross-appointee with the Dalhousie University Department of Medicine and IWK Health Centre. Marilyn has extensive clinical and research experience in neuro-rehabilitation, with a particular focus on exploring strategies to optimize recovery after stroke. She is Past-Chair of the Heart and Stroke Foundation of Nova Scotia Advisory Board, and served on the Advisory Board of the Institute of Circulatory and Respiratory Health, Canadian Institutes of Health Research (2012-15), Board of Directors of the Canadian Stroke Network (2010-14), and Research Policy Planning Committee of Heart and Stroke Foundation of Canada (2003-08, 2011-12). She has received several awards in recognition of her contributions to neuro-rehabilitation research and outreach including the Enid Graham Memorial Lectureship, Life Membership in the Canadian Physiotherapy Association, Canadian Progress Club Women of Excellence Award for Research, R Wayne Putnam Award for Outstanding Contributions to Continuing Medical Education, and Dedicated Service Award from the Heart and Stroke Foundation of Canada.
---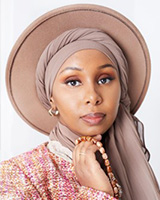 Sucdi Barre
Co-director, Alberta Somali Community Centre (ASCC)
Sucdi (Sudi) was diagnosed with Spontaneous Coronary Artery Dissection (SCAD) after overcoming seven heart attacks, four TIA strokes and three open-heart surgeries shortly after giving birth to her first child.
Sucdi's medical challenges did not stop her from continuing her important work as Co-director of the Alberta Somali Community Centre (ASCC), a small non-profit organization dedicated to the empowerment and full integration of newcomer Canadians. Since her recovery, Sucdi has been a passionate health advocate, making a point of sharing her story to empower others inflicted with sudden permanent medical challenges.
---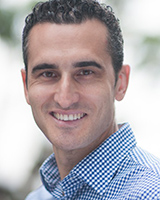 Liam R Brunham
Assistant Professor, Medicine
UBC Centre for Heart Lung Innovation
The University of British Columbia
Liam Brunham is an Assistant Professor in the Department of Medicine at the University of British Columbia. He is an attending physician at the Health Heart Program Prevention clinic at St. Paul's hospital, one of the largest specialty lipid clinics in Canada. Dr. Brunham's research focuses on genetic aspects of cholesterol levels, cardiovascular disease (CVD), and pharmacogenomics. Active projects in his laboratory include SAVE BC, a long term study of families with early onset CVD; using genome-editing in human stem cells to study mechanisms of drug-induced cardiotoxicity; and studying the use of genetic testing for inherited dyslipidemias. Dr. Brunham is a Canadian Institutes of Health Research (CIHR) New Investigator and a Michael Smith Foundation for Health Research Scholar. In 2017, he was recognized as one of Canada's Top 40 under 40.
---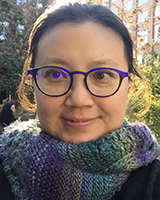 Dr. Elaine Chong, PharmD, BCPS
Director, Decision Support and Evaluation Guidance
Pharmaceutical Services Division
Ministry of Health
Government of British Columbia
Dr. Elaine Chong obtained her undergraduate and graduate pharmacy degrees at the University of British Columbia in Vancouver, and completed her pediatric hospital pharmacy residency at The Hospital for Sick Children in Toronto. Dr. Chong previously held clinical and management roles with two consulting companies. As Director of Decision Support and Evaluation Guidance with Pharmaceutical Services Division, Ministry of Health, she provides advanced clinical input and leadership into policy and practice change initiatives in British Columbia. Her work directly informs decision-makers regarding PharmaCare formulary listings, programs, and other pharmaceutical services and products.
Dr. Chong's research interests centre on the impact of ethnocultural differences on medication adherence, and cardiovascular and diabetes-related health outcomes. Prior to her posting in government, she was the recipient of postdoctoral research fellowship awards from CIHR and the Michael Smith Foundation for Health Research. She is currently a Clinical Assistant Professor with the Faculty of Pharmaceutical Sciences at the University of British Columbia.
Dr. Chong serves on a number of national committees, and has completed a six-year term as the pharmacist representative on the Board of Directors for the Canadian Network for Respiratory Care. During her tenure, she initiated the development of pharmacist-specific clinical practice guidelines for respiratory care, in conjunction with the Canadian Pharmacists Association.
Dr. Chong has received a number of national professional awards recognizing her accomplishments, including a Pharmacy Practice "Commitment to Care Award in Technological Innovation"; the Canadian Society of Hospital Pharmacists "Award for Management Issues in Pharmaceutical Care"; and the Canadian Pharmacists Association "New Practitioner Award". She was also named one of "Canada's Most Powerful Women: Top 100", in the Future Leaders category, by the Women's Executive Network.
---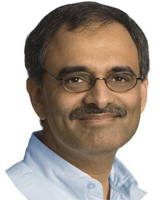 Shurjeel Choudhri, MD, FRCPC
Senior Vice President and Head, Medical and Scientific Affairs
Bayer Inc.
Dr. Choudhri is the Head of Medical and Scientific Affairs (M&SA) for Bayer Inc. He joined Bayer Corporation in 1999 and has had significant experience with the Bayer US and Global medical organizations. Before assuming his current role as Head of M&SA in Canada, Dr. Choudhri was a Global Clinical Leader, Anti-Infectives with Bayer Global Clinical Development.
Prior to joining Bayer, Dr. Choudhri was an assistant professor in the Departments of Medical Microbiology and Internal Medicine at the University of Manitoba in Winnipeg. He was also the director of the AIDS program at the St. Boniface General Hospital in Winnipeg; and the Manitoba satellite director for the Canadian HIV Clinical Trials Network.
Dr. Choudhri obtained his MD and also did his specialty training in internal medicine and sub-specialty training in infectious diseases at the University of Manitoba. Following completion of his training, he completed a senior research fellowship in Nairobi, Kenya. In 1996, he was awarded the Young Investigator Award by the Canadian Association of HIV Researchers. Dr. Choudhri has authored or co-authored over 100 scientific abstracts and has contributed to over 30 publications in peer reviewed journals. He is a passionate advocate for mobile and digital Health and is a member of the Canadian Advanced Technology Alliance (CATA) mobile health advisory board. Dr. Choudhri has played an active role in the creation of the Canadian Clinical Trials Asset Map and is a member of the Canadian Clinical Trials Coordinating Centre executive committee.
---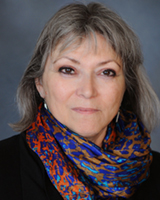 Catherine L. Cook, MD, MSc, CCFP, FCFP
Vice President, Population and Aboriginal Health
Winnipeg Regional Health Authority
Associate Professor, Department of Community Health Sciences,
Max Rady College of Medicine
Vice Dean – Indigenous Health, Rady Faculty of Health Sciences
Head, Indigenous Institute of Health and Healing
Associate Dean – First Nations, Metis and Inuit Health, Max Rady College of Medicine
University of Manitoba
Dr. Catherine L. Cook, MD, MSc, CCFP, FCFP is an Indigenous (Metis) woman and grew up in northern Interlake in Manitoba, Canada. She received her undergraduate and post graduate medical education at the University of Manitoba (1987, 1989, 2003), in Winnipeg, Manitoba. Dr. Cook practiced as a family physician in remote northern nursing stations for several years before focusing on public health practice, and more recently health administration and management. She has held numerous positions in health and academic administration. Dr. Cook has been actively involved in teaching, research and mentorship of undergraduate and postgraduate students. Dr. Cook is on several national boards and committees, and has actively engaged in board and committee membership throughout her career.
Dr. Cook has a joint role with the University of Manitoba as the Vice Dean, Indigenous Health, Faculty of Health Sciences and Head, Ongomiizwin - Indigenous Institute of Health and Healing at the University of Manitoba; and the Winnipeg Regional Health Authority as Vice-President of Population and Indigenous Health.
Dr. Cook has taken a leadership and operational role in the development and implementation of an Indigenous Health Program service that includes Advocacy, Language Access and Discharge Coordination for Indigenous patients and families in the Acute Care system of the WRHA; as well as a Leadership role in the development and implementation of Cultural Safety Training – an On-Line Program that is delivered across the Winnipeg Health Region, Government, other RHA's and the Rady Faculty of Health Sciences. At the University, Dr. Cook took a Leadership role in the creation of an Indigenous Institute of Health and Healing in the Rady Faculty of Health Sciences, recently officially approved by Senate. Both roles, at the WRHA and the UM carry with them leadership responsibilities, administrative oversight and financial accountability for all relevant programs.
Dr. Cook has received several national and local awards, including the May Cohen Award from the Association of Faculties of Medicine of Canada (AFMC) and the Health Administration Award from Doctors Manitoba.
She lives in Winnipeg with her husband and has three grown children and three grandsons living nearby.
---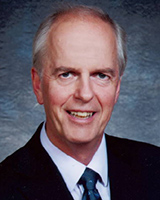 John Fleetham
Professor of Medicine
University of British Columbia
Dr. Fleetham is a UBC Professor of Medicine and an international authority on sleep apnea. Over the past 35 years he has been the primary investigator in a multi-disciplinary group which has performed research into the prevalence, pathogenesis, consequences, treatment and economic impact of sleep disordered breathing. He has supervised over 20 postdoctoral fellows and the majority of these now hold academic positions around the world. He has a well-established record of grantsmanship and an extensive publication record. He has published over 160 peer reviewed papers and 20 book chapters. He is currently the co-investigator on a CIHR Team Grant and two CIHR Clinical Trial grants. He has served in leadership positions in the American Thoracic Society, American Academy of Sleep Medicine, Society of Anaesthesia and Sleep Medicine, Canadian Thoracic Society, BC Thoracic Society and is currently the Vice-President of the Canadian Sleep Society. At UBC, he has served two terms of Associate Head of the UBC Department of Medicine and was Head of the Respiratory Division for 11 years. He was, until recently, the Director of the Vancouver Coastal Health Research Institute Respiratory, Critical Care and Cardiac Sciences Unit and is currently the Head of the Vancouver Coastal Health Sleep Disorder Program. His research has been acknowledged by a variety of awards including a Visiting Fellowship to Oxford University, Canadian Medical Association Honorary Membership, Queen's University Peter Munt Lectureship, UBC Faculty of Medicine Distinguished Medical Lecturer and Vancouver Hospital Award for Bringing Clinical Renown.
---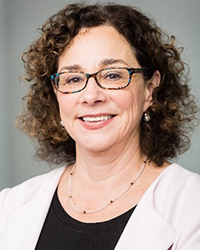 Susan Kahn
Canada Research Chair
Professor of Medicine, McGill University
Director, JGH Centre of Excellence in Thrombosis and Anticoagulation Care (CETAC)
Division of Internal Medicine & Center for Clinical Epidemiology
Jewish General Hospital
Dr. Kahn is a clinical epidemiologist and internist based at the Jewish General Hospital in Montreal, where she is the founder and director of the Centre of Excellence in Thrombosis and Anticoagulation Care. She is appointed as Professor with Tenure in the Department of Medicine, McGill University. She founded the McGill Thrombosis Fellowship, for which she was Program Director from 2007-2018. She is co-Director of the CIHR-funded CanVECTOR Network, a Canadian national venous thromboembolism research and training network.
Dr. Kahn's research interests focus primarily on clinical trials of interventions to prevent, diagnose, treat, and improve outcomes of venous thromboembolism. She holds a Tier 1 Canada Research Chair in Venous Thromboembolism. She has been awarded numerous peer-reviewed research grants from national and provincial funding agencies, including a 7-year CIHR Foundation grant in 2015, and has published more than 250 papers in the field of thromboembolism. In 2016, she was elected to Fellowship in the Canadian Academy of Health Sciences (CAHS), considered one of the highest honors for members of the Canadian health sciences community. Also in 2016, she was awarded the Canadian Society of Internal Medicine (CSIM) Dr. David Sackett Senior Investigator Award, in recognition of excellence in research by a Canadian general internist. In 2017, she was named "Grands noms de la médecine au Québec" by the Fédération des médecins spécialistes du Québec. In 2018, she was named co-chair of the 2023 congress of the International Society on Thrombosis and Haemostasis (ISTH), to be held at the Palais des congrès de Montréal, which is expected to attract more than 8000 scientists from around the world.
---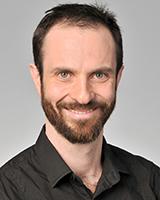 François Lamontagne
Associate Professor
CIUSSS de l'Estrie - CHUS
Université de Sherbrooke
Having completed a Master's degree in pharmacology and another in health research methodology, Dr. Lamontagne has been employed as a clinician-scientist by the Université de Sherbrooke since 2010. He has set up a research team that consistently runs, in parallel, numerous clinical studies in acute care. Dr. Lamontagne was subsequently mandated by the Sherbrooke Clinical Research Centre to create a methodological unit with a view of supporting academic, investigator-initiated clinical research activities. Having established a culture of communication between a multidisciplinary research team and the clinicians and administrators responsible for the delivery of health services, the 'Unité de Recherche Clinique et Épidémiologique' is now a highly valued resource province-wide, which continues to grow at a fast rate.
Dr. Lamontagne has personally received peer-reviewed funds from the Canadian Institutes of Health Research, the Fonds de Recherche du Québec - Santé, as well as a not-for-profit private foundation. He is currently leading three multicentre critical care randomized clinical trials, one of which is coordinated in London (UK) where he worked for one year. Through this enriching experience, he gained valuable insights into different models of health research organizations. His other activities include numerous knowledge translation projects, such as systematic reviews and guidelines, including collaborations with the World Health Organization.
As Principal Investigator of individual projects or as Director of a research infrastructure, Dr. Lamontagne fosters a vision of improving the efficiency and safety of usual care provided to Canadians as well as vulnerable populations in other parts of the world.
---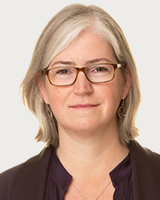 Melissa J. Parker
Associate Professor of Pediatrics
McMaster University
Dr. Parker completed her MD degree at Western, followed by postgraduate clinical training at the Hospital for Sick Children in Toronto. She is Board Certified in Pediatrics, Pediatric Emergency Medicine, and Pediatric Critical Care Medicine. Dr. Parker completed her research training in Health Research Methodology at McMaster University where she is now an Associate Professor of Pediatrics and an Associate Member of Health Research Methods, Evidence, and Impact (HEI).
Dr. Parker's clinical and research interests focus on pediatric acute care including resuscitation interventions and algorithms, resuscitation quality improvement, and the ethical conduct of resuscitation research. She is an active member of the Canadian Critical Care Trials Group (CCCTG), Pediatric Emergency Research Canada (PERC), and the Canadian Resuscitation Outcomes Consortium (CanROC) research networks. Dr. Parker's research program 'Code Sepsis' is focused on defining and translating optimum resuscitation and care for children with septic shock. She is currently leading a CIHR-funded multicentre RCT investigating two different fluid resuscitation strategies for septic shock, and she is engaged in translational and qualitative research collaborations.
One of Dr. Parker's interests is the mentorship and support of early career researchers. She is fortunate to have been supported to date by career awards from Canadian Blood Services, the Canadian Institutes of Health Research, the Canadian Child Health Clinician Scientist Program, and Hamilton Health Sciences. Dr. Parker currently serves as the McMaster Centre Leader for the Canadian Child Health Clinician Scientist Program.
---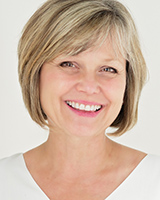 Grace Parraga
Scientist, Robarts Research Institute
Professor and Western Faculty Scholar
The University of Western Ontario
Dr Parraga's lab is focused on developing a deep understanding of chronic lung disease using novel imaging methods, in patient-based research. The overarching goal of her team's research is to discover, validate and clinically translate magnetic resonance imaging (MRI) biomarkers while generating the evidence to support the clinical use of lung MRI to change asthma and COPD patient outcomes. Her lab is home to 20 trainees and staff and she has trained over 100 students and fellows in the past 13 years.
Dr Parraga completed her BSc and MSc at Western University and a PhD at the University of Washington in Seattle, Washington. Upon completing post-doctoral studies (funded by MRC Canada) at the University of Basel, (Switzerland), she joined F. Hoffman La Roche AG as a Scientist in Pharmaceutical Research and Development (Switzerland). After working in the private sector and research administration for 14 years, she returned to academic research at Robarts Research Institute and Western University.
Her lab's work has been extensively published with more than 80 peer-reviewed papers in the last 5 years in the highest impact medical physics, imaging and respiratory/physiology journals; 15 contributions were highlighted in Editorials, Journal Covers or podcasts because of their significance and impact. Her lab is currently funded by the Heart and Stroke Foundation (Canada), Canadian Institutes of Health Research as well as Natural Science and Engineering Research Council (Canada) Discovery, Research Tools and Accelerator awards. She was recently nominated by Western University for a Tier 1 Canada Research Chair in Lung Imaging to Transform Patient Outcomes.
---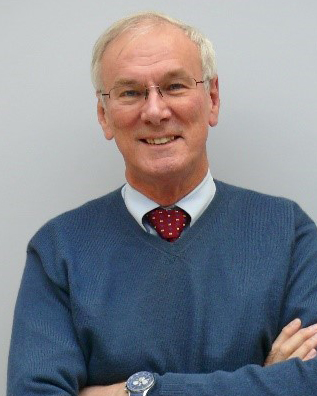 Andrew Pipe
Clinician-Scientist, University of Ottawa Heart Institute
Professor, Faculty of Medicine, University of Ottawa
Dr. Andrew Pipe graduated from Queen's University in 1974. Formerly Chief of the Division of Prevention and Rehabilitation at the University of Ottawa Heart Institute, Dr. Pipe is a Professor in the Faculty of Medicine at the University of Ottawa. Dr. Pipe continues his clinical and research activities within the Division.
He is currently involved in clinical research assessing new approaches to smoking cessation, strategies designed to facilitate exercise adoption, and novel initiatives to prevent cardiovascular disease.
Dr. Pipe has addressed audiences in over 30 nations and is frequently consulted on issues related to tobacco use and smoking cessation, drug use in sport, and physical activity and health. In addition to his clinical responsibilities, Dr. Pipe has been extensively involved in sports and sport medicine for many years. Dr. Pipe served as a physician at 12 Olympic Games and has been the Team Physician for Canada's National Men's Basketball Team since 1978. A member of the Canadian Olympic Hall of Fame, he served as Chair of the Canadian Centre for Ethics in Sport from its inception until 2003.
Dr. Pipe is the recipient of the International Olympic Committee's Award for "Sport, Health and Wellbeing" and honourary degrees from Queen's University (LLD), Brock University (DSc) and University of Guelph (DSc). He was formerly Vice Chairman of the Board of Trustees at Queen's University. In 2002, he was named to the Order of Canada.
---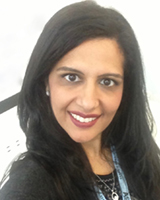 Rita Suri
Associate Professor, Department of Medicine
Clinician Research Scholar
University of Montreal
Chair, Canadian Nephrology Trials Network
Dr. Rita Suri has been a practising nephrologist, clinical researcher, and teacher since 2004. She began her career at Western University where she received formal training in epidemiology and clinical trials and is now an Associate Professor at the University of Montreal. She has considerable experience in clinical research in the fields of dialysis and chronic kidney disease, having published over 70 manuscripts and 5 book chapters. She has served on several dialysis-related clinical practice guideline committees and has been a peer-reviewer for CIHR since 2007 and for the Kidney Foundation of Canada since 2014. She currently chairs the Canadian Nephrology Trials Network whose mandate it is to increase the number of multi-center collaborative clinical trials in nephrology in Canada. She maintains an active clinical practice where she cares for numerous patients with chronic and end-stage kidney disease, as well as helps them to access opportunities to participate in clinical studies. She is honoured for the opportunity to now serve on the CIHR Institutes Advisory Board for Chronic Disease.
Date modified: