Applied Public Health Chair – Paula Braitstein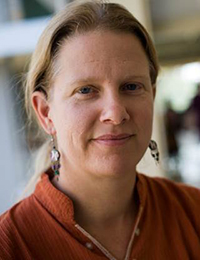 This Chair is supported through the CIHR Community-based Primary Health Care (CBPHC) Signature Initiative and the HIV/AIDS Research Initiative.
Paula Braitstein, BA, MA, MSc, PhD, is an Associate Professor at University of Toronto Dalla Lana School of Public Health, and a Visiting Professor at Moi University School of Medicine in Kenya. Dr. Braitstein obtained her BA in Anthropology at McGill University, MA in Graduate Liberal Studies at Simon Fraser University, MSc in Health care and Epidemiology at University of British Columbia, and PhD in Health Care and Epidemiology at the University of British Columbia. Dr. Braitstein is the director of Monitoring and Evaluation for the Academic Model Providing Access to Healthcare (AMPATH) consortium based in Eldoret, Kenya. Her research interests include HIV/AIDS, international health, social determinants of health, resilient adaptation, observational epidemiology, and access to care. Dr. Braitstein brings this multidisciplinary expertise into her CIHR/PHAC Applied Public Health Chair which aims to evaluate the impact of a population-health intervention of HIV testing, care and treatment in an HIV endemic region of East Africa.
The decision-making collaborator on Dr. Braitstein's Chair in Applied Public Health is Dr. Sylvester Kimaiyo, Chief of Party AMPATH and Professor in the Department of Medicine, at Moi University.
Dr. Braitstein's Chair
The dramatic reduction of HIV-related morbidity and mortality can be traced to the expansion of access to antiretroviral therapy (ART) and has transformed HIV into a manageable chronic illness, for those who can access treatment. The potential of HIV Treatment as Prevention (TasP) suggests that earlier and more aggressive treatment can substantially increase the personal benefits of ART, as well as the population health benefits through the decrease in numbers of new HIV infections. Beginning in 2001, the AMPATH program has enrolled over 150,000 HIV infected patients. Recently, AMPATH has begun to test/re-test (Find) >95% of all eligible adults and children in 18 sub-counties (catchments), Link to care >80% of those found to be positive, Treat 100% of those eligible according to current treatment guidelines, and Retain 95% of those treated (Find-Link-Treat-Retain or FLTR). The FLTR population health intervention aims to improve health equity across the lifespan of the general population, as well as those most at-risk such as orphaned and street youth. The implementation of FLTR has guided Dr. Braitstein's project.
Chair Objective
Dr. Braitstein aims to evaluate the impact of the FLTR population-health intervention of HIV testing, care and treatment in an HIV endemic region of East Africa.
Moving forward, Dr. Braitstein specifically aims to:
Measure HIV incidence among male and female adolescents and adults in FLTR catchments and compare to controls.
Compare the incidence of HIV infection among exposed infants in catchments with FLTR-enhanced Prevention of Mother-to-Child HIV Transmission (PMTCT) activities to controls.
Measure the impact of FLTR on 12-, 24-, and 36-month mortality and retention among patients newly enrolled in AMPATH in FLTR catchments compared to individuals newly enrolling in non-FLTR catchments, after adjusting for age, sex, use of antiretrovirals, and facility-level factors.
Identify and pilot-test innovative linkage and retention strategies for the general population following a positive HIV-test.
Demonstrate and evaluate strategic adaptations of the FLTR model for most at-risk populations, beginning with street-connected youth.
Knowledge Translation (KT) activities are integral to this project. Specifically, the KT activities are structured in accordance with key recommendations for bridging gaps between research knowledge, policy and practice, including the development and dissemination (outside a research audience) of policy-relevant systematic reviews, providing access to data, and cultivating strong long-term partnerships with intended users.
Progress of Chair: We have nearly completed probabilistic matching of data on people living with HIV in three high burden catchments in western Kenya. Preliminary results from the first catchment were published in early 2015 (Genberg et al.). Updated data on linkage and engagement in care, including the outcomes of those failed to link, will be finalized in the coming months. Great lengths have gone into piloting innovative approaches to engage street-connected children and youth into the HIV prevention-care continuum. One of the most successful of these is our use of Peer Navigators, one male and one female now former street youth, of mixed HIV serostatus, who have been able to get >360 street children and youth tested for HIV, identified 52 of them who are living with HIV, and facilitating their linkage to and retention in HIV care. Through a systematic review we identified that the primary causes of child and youth homelessness globally are poverty, family dysfunction and child abuse (Embleton et al. 2016). This knowledge is being translated to policy makers in Kenya and elsewhere, as well as integrated into our thinking and approaches about how best to engage this population into HIV prevention and care services.
Want to learn more?
To learn more about Dr. Braitstein's research and projects, please visit:
Publications
Genberg BL, Naanyu V, Wachira J, Hogan JW, Sang E, Nyambura M, Odawa M, Duefield C, Ndege S, Braitstein P. "Linkage to and engagement in HIV care in western Kenya: an observational study using population-based estimates from home-based counselling and testing." Lancet HIV. 2015 Jan;2(1):e20-6. PMID: 25621303
http://www.ncbi.nlm.nih.gov/pmc/articles/PMC4302338/
Embleton L, Lee H, Gunn J, Ayuku D, Braitstein P. "Causes of Child and Youth Homelessness in Developed and Developing Countries: A Systematic Review and Meta-analysis." JAMA Pediatr. 2016 May 1;170(5):435-44. doi: 10.1001/jamapediatrics.2016.0156. PMID: 27043891
http://archpedi.jamanetwork.com/article.aspx?articleid=2506142
Date modified: