Community-Based Primary Health Care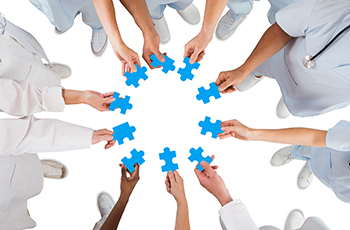 The Community-based Primary Health Care (CBPHC) Signature Initiative supports highly innovative approaches to improving the delivery of appropriate and high-quality community-based primary health care to Canadians. It is co-led by the CIHR Institute of Health Services and Policy Research and Institute of Population and Public Health with the support of a number of partners.
What is community-based primary health care?
Community-based primary health care (CBPHC) covers the broad range of primary prevention (including public health) and primary care services within the community, including health promotion and disease prevention; the diagnosis, treatment, and management of chronic and episodic illness; rehabilitation support; and end of life care. CBPHC involves the coordination and provision of integrated care provided by a range of health providers, including nurses, social workers, pharmacists, dietitians, public health practitioners, physicians and others in a range of community settings including people's homes, healthcare clinics, physicians' offices, public health units, hospices, and workplaces. It is delivered in a way that is person- and population-centred and responsive to economic, social, language, cultural and gender differences.
Date modified: