Progress Update – Action Plan: Building a healthier future for First Nations, Inuit and Métis Peoples
April 2023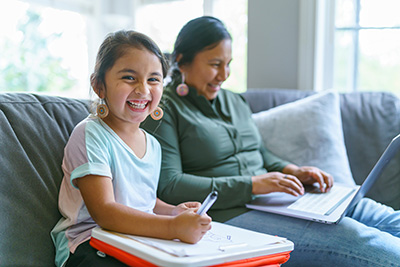 Purpose
This public report provides an update on progress made in 2021-22 in terms of the CIHR Action Plan: Building a healthier future for First Nations, Inuit and Métis Peoples (the Action Plan).
Background
Since the launch of the Action Plan in November 2016 and the CIHR Strategic Plan 2021-2031 (the Strategic Plan) in February 2021, CIHR aims to further strengthen Indigenous health research (IHR) in Canada. Within the Strategic Plan, CIHR envisions to achieve the best health for all throughout 5 Priority areas. This includes a dedicated priority, Priority C: Accelerating the Self-Determination of Indigenous Peoples in Health Research, to guide all priority areas in a distinctions-based approach to respect and uphold the right of First Nations, Inuit and Métis Peoples. Priority C confirms continued and enhanced support for IHR initiatives by embedding both the Institute of Indigenous People's Health (IIPH) Strategic Plan as well as the Action Plan. The IIPH Strategic Plan 2019-2024 is currently under review.
In June 2022, guided by colleagues from the IHR community, IIPH appointed Dr. Margo Greenwood as the IIPH interim Scientific Director. On December 1, 2022, Prime Minister Justin Trudeau appointed Dr. Greenwood to the Senate. CIHR remains committed to advancing Indigenous self-determination in health research and embedding Indigenous ways of knowing, learning and healing in our research programs. Information on the selection process for the next Scientific Director of IIPH will be shared in the coming months. 
CIHR and IIPH are proud to share the progress made towards the commitments to IHR in this report, which focuses on key action areas: COVID-19 and IHR; Governance and Strategic Leadership; Community-Based Health Research; and Community and Partner Engagement.
COVID-19 and IHR
From June to October 2021, several COVID-19 funding opportunities were launched with an IHR specific pool or with IHR relevant funded applications. A few of them are highlighted below.
On October 26-28, 2021, CIHR and the IIPH hosted a 3-day Virtual Knowledge Mobilization Forum on Indigenous Peoples and COVID-19. A joint session on Indigenous Peoples and COVID-19 in Canada, Australia (National Health and Medical Research Council - NHMRC), and New Zealand (Health Research Council - HRC) also took place during the forum. The report from the forum can be found on the IIPH webpage.
On January 18, 2022, CIHR hosted the Supporting the Healthy Development of Young Children Facing Health Equity Barriers in Communities in the COVID-19 Era and Beyond Best Brains Exchange (BBE) event, in collaboration with Public Health Agency of Canada (PHAC) and CIHR's Institute of Human Development, Child and Youth Health (IHDCYH). The BBE focused on identifying opportunities to improve community-level interventions and capacity-building through innovative service delivery and multisectoral partnerships, and the better integration of new research and evidence-based practices in community settings, including Indigenous communities lived experiences.
Governance and Strategic Leadership
Along with colleagues from the Social Sciences and Humanities Research Council (SSHRC), the Natural Sciences and Engineering Research Council of Canada (NSERC), and the Canadian Foundation for Innovation, CIHR supports the Canada Research Coordinating Committee's work to advance understanding of reconciliation, including the Strengthening Indigenous Research Capacity strategic plan. In February 2022, the first progress report on the implementation of the interagency strategic plan on Indigenous research and research training was released.
In March 2022, an open call was launched by CIHR, SSHRC and NSERC for Knowledge Keepers (e.g., Elders, Kitchi Anishnaabe, Grandparents) to join the membership of the Reference Group for the Appropriate Review of Indigenous Research. This Reference Group developed a set of principles to guide their work and recommendations for the appropriate review of Indigenous research.
It is a priority for CIHR to increase its capacity to interact with Indigenous communities in a culturally appropriate manner. This year, CIHR increased Indigenous employment representation and continued distinction-based training for staff to promotes a culturally safe workplace to advance reconciliation with Indigenous Peoples through the Canada School of Public Service and dedicated opportunities. With these efforts and its strategic plan strategies, CIHR recognizes the unique rights, interests and circumstances of First Nations, Inuit and Métis Peoples as a central priority for achieving health equity in Canada.
Community-Based Health Research
For CIHR, impactful strategic initiatives developed by and with Indigenous Peoples are a high priority to ensure its investment in IHR reaches a minimum of 4.6% of CIHR's Grants and Awards annual budgetFootnote 1 (proportional to Canada's Indigenous population in 2016). To calculate the percentage of investments in IHR, IHR-relevant grants and awards investments are compared against the overall CIHR grants and awards budgetFootnote 2. In the 2021-2022 fiscal year, CIHR increased its investment to 4.8% of CIHR's total Grants and Awards budget, which represents a total investment of over $62M in IHR funding. This consists of 144 new individual projects funded in IHR. CIHR invested a total of $11.4M in IHR COVID-19 relevant projects beginning in fiscal year 2021-22, including 43 successful grants through 7 different COVID-19 competitions and the fall Project Grant competition. Since the adoption of the Action Plan, it is the first time the goal of 4.6% is reachedFootnote 3.
The Network Environments for Indigenous Health Research (NEIHR), now in its third year of operations, is funding 9 NEIHR Centres and a National Coordinating Centre (NCC) to conduct health research, build capacity and enhance knowledge mobilization focused on the priorities and values of First Nations, Inuit and Métis communities. In June 2021, CIHR and IIPH co-developed and released NEIHR profiles featuring research from each NEIHR Centre. Also in June 2021, the first annual NEIHR Council was organized by the NCC and supported by the NEIHR Centres.
Ongoing engagements with Inuit Tapiriit Kanatami (ITK) led to the launch of the Inuit Research Network (IRN) Grant in August 2021, a funding that aligns with the principles articulated in the National Inuit Strategy on Research (NISR). The purpose of the IRN grant is to support the development and begin implementation of an Inuit research network that will strengthen long-term capacity for Inuit-led research and knowledge mobilization across all disciplines, with an emphasis on improving Inuit health and well-being through research, within and beyond Inuit Nunangat.
As part of the multiphase Indigenous Gender and Wellness Initiative, the Indigenous Gender and Wellness Team Grant (Phase 3) was launched in November 2021. A total of 15 teams were funded, in partnership with CIHR's Institute of Gender and Health, the CIHR HIV/AIDS and Sexually Transmitted and Blood-Borne Infections (STBBI) Research initiative, IIPH and CIHR's Institute of Population and Public Health (IPPH). The objective is to provide funding for Indigenous-led teams to implement their ideas through research and action-oriented, community-based participatory projects that will improve wellness for Indigenous Peoples from a gendered perspective.
In 2021-2022, other funding opportunities were launched with an IHR specific pool or with IHR relevant funded applications. Select examples include:
To strengthen accessibility to research funding, the following funding included sessions to help complete an application.
In February 2022, CIHR's Institute of Nutrition, Metabolism and Diabetes and IIPH, in collaboration with CIHR's Institute of Circulatory and Respiratory Health, and IHDCYH, held a virtual Strengthening Workshop for applicant teams who were successful at the letter of intent stage for the Team Grant : Diabetes Prevention and Treatment in Indigenous Communities: Resilience and Wellness to prepare for the full application stage. The team grants will support Indigenous-led and community-driven research to define and integrate models of resilience and wellness into diabetes prevention and treatment approaches.
In February 2022, the HIV/AIDS and STBBI Initiative held an interactive webinar for applicants to the community-based research funding opportunities (Catalyst and Operating). The webinar included guidance from Indigenous and non-Indigenous successful grantees, insights from Indigenous and non-Indigenous peer reviewers, and information from the AHA Centre and REACH Nexus.
On April 7, 2021, CIHR hosted the Visioning the Future of Public Health in Canada BBE, in collaboration with the Office of the Chief Public Health Officer of Canada (CPHO) and PHAC. There was significant emphasis throughout the event on Indigenous health, the disproportionate impact of COVID-19 on Indigenous communities, and ongoing/recommended future actions to address this. The BBE provided key evidence and guided commissioned work to inform the development of the 2021 Chief Public Health Officer Annual Report, and the accompanying report entitled Visioning the Future: First Nations, Inuit, & Métis Population and Public Health.
Community and Partner Engagement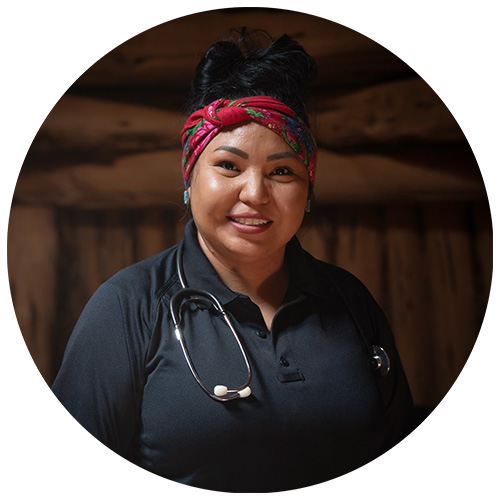 Ongoing engagement with the First Nations Information Governance Centre led to successfully co-developing and launching the First Nations Biobanking and Genomic Research Grant funding opportunity, in March 2022. Tailored to the distinct needs of First Nations, the purpose of this funding opportunity is to build knowledge and capacity for informed First Nations decision-making and governance on biobanking and genomic research, including the development of appropriate protocols to guide this work and associated knowledge mobilization efforts.
At the international level, CIHR and IIPH have continued their collaboration with the Tripartite Agreement partners of the NHMRC of Australia and the HRC of New Zealand as they work to renew the Memorandum of Understanding between the 3 agencies.
Building on the established relationship and commitments included in the ITK-CIHR Joint Work Plan 2021-2025, ITK and CIHR's Presidents prepared a joint statement for World Tuberculosis Day on March 24th, 2022. The statement reiterated the importance of Inuit-led research and included a summary of the Tuberculosis roundtable co-led in February 2020.
Conclusion
In this period of great change, CIHR reaffirms its commitment to IHR by continuing to engage and to build trusting relationships with First Nations, Inuit and Métis communities. This will lay the foundations to advance CIHR's Strategic Plan and its 10-year vision in a culturally appropriate and meaningful way for the IHR environment.
Michael J. Strong, MD, FRCP, FCAHS, FAAN
President, CIHR
Date modified: