"Every day is a struggle for me": A new study is evaluating the effectiveness of a digital app in treating people suffering from long COVID
Researchers at The Ottawa Hospital and the Ottawa Hospital Research Institute are studying the effectiveness of a digital health platform in helping people recover from post COVID-19 condition, or long COVID.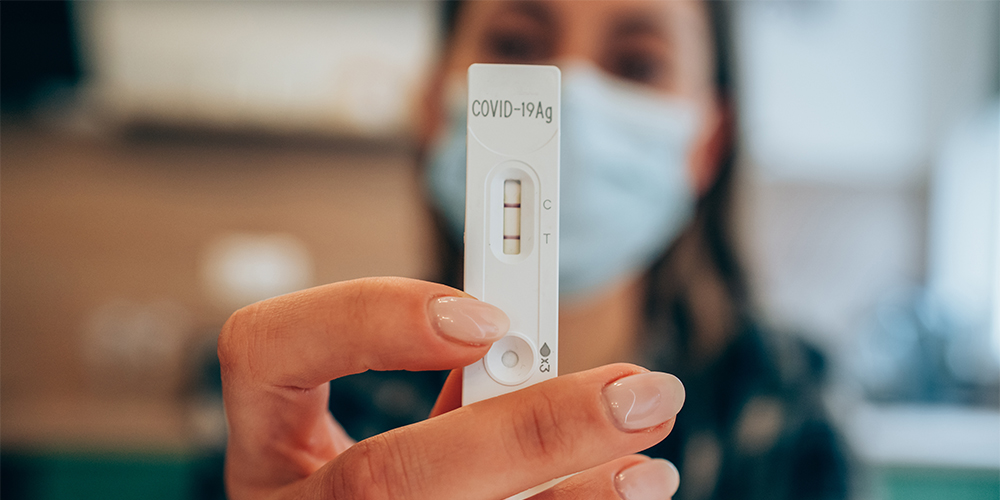 Issue
Long COVID, also known as post COVID-19 condition, can make basic tasks, lifestyle choices, and work almost impossible. But many people suffering from long COVID are being forced to wait months, in some cases more than a year, for treatment.
Research
A research team at The Ottawa Hospital, led by Dr. Simon Hatcher is testing whether adding a digital health app to usual face-to-face care will improve outcomes for long COVID patients.
Impact
If the digital health platform is proven successful, it could be rapidly rolled out across Canada, providing personalized rehabilitation virtually for people with long COVID.
Life was good for Ben Smith. For years, the federal public servant had an exciting job that allowed him to travel the world.
"Every day I would get up at 7 a.m. and go to bed at 11 p.m.," says Smith. "I was fit and non-stop in terms of my thinking, my working, and my activity level."
In March 2020, that all began to change. Smith, who asked to have his name changed to protect his medical privacy, was 62 years old at the time. He was travelling through Europe for work when COVID hit. Smith contracted the virus in that first wave while abroad. 
"I was in this city where there were ambulances racing through the streets. I couldn't sleep," recalls Smith. "The number of dead people every day was increasing. I was terrified to be alone."
Smith's symptoms then were mild and within five days he felt better. "I thought that was it, but little did I know this would affect my life years later."
Long COVID's daily impact
Smith says after having COVID he never really got his energy back but chalked it up to being stuck at home during the pandemic like the rest of the world. A year later, by March 2021, his exhaustion started to spiral out of control.
"I was falling asleep at my desk during the day," says Smith. "I couldn't walk the 15 minutes to work, I needed to take a taxi. I would have to go home in the afternoon to take a nap."
Smith says he wasn't just suffering from physical exhaustion but psychological effects too. "It was like a slow PTSD was happening to me. I was experiencing severe anxiety."
His family doctor diagnosed him with long COVID, also known as post COVID-19 condition, and put him on medical disability from work. Over the next few months he searched for support for patients dealing with long COVID. A search that led him to The Ottawa Hospital (TOH).
Randomised controlled trial explores a digital health platform in the treatment of long COVID
Smith discovered a ground-breaking post COVID-19 rehabilitation program at TOH that provides long COVID patients with physical, psychological, and social support. With high demand, though, Smith was put on a years-long waiting list.
"Our health care system is still facing challenges in dealing with the demand of patients with long COVID, and the services that they need," says TOH Infectious Disease Specialist Dr. Vicente Corrales-Medina. Dr. Corrales-Medina says within the last 22 months, he's met more than a hundred long COVID patients looking for help.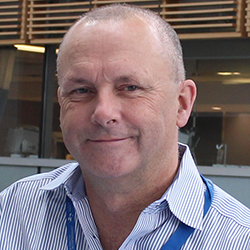 So, a team of TOH researchers wanted to explore what treatments may work best when it comes to long COVID. In September 2022, TOH psychiatrist and researcher Dr. Simon Hatcher launched the Enhancing Covid Rehabilitation with Technology (ECORT) randomised controlled trial, with the support of a grant from the Canadian Institutes of Health Research as part of its COVID-19 research response. The study asks the question: In people with long COVID, does adding a digital health platform to usual care improve outcomes at three months compared to usual care alone?
"Every one of the study participants gets face-to-face or virtual meetings with a health coach to help them work through their symptoms," explains Dr. Hatcher, who is also a professor at the University of Ottawa. "As part of the randomised controlled trial, half of the participants will also have access to a health and wellness app, which they can sync with their various devices. The app enables participants to measure their steps, set physical and social goals, and coordinate care with family doctors and specialists while offering information about specific symptoms the participant is dealing with."
If the app proves effective, Dr. Hatcher says it could be rapidly rolled out across the country, helping thousands of people struggling with long COVID.
Dr. Hatcher says the goal of the 12-week treatment program, whether with health coaching alone or paired with the digital platform, is to help those living with long COVID break the "boom and bust cycle".
"We commonly see participants who feel good one day and try to overcompensate by doing too much. Then over the next few days they feel awful," says Dr. Hatcher. "In this study, we try to get people to pace themselves and monitor their body, emotions, and symptoms more accurately. We want to see if the app supports that better than just the usual face to face health coach."
Early study results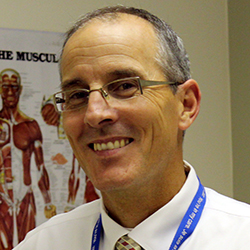 Early study results have proven positive, but Dr. Shawn Marshall, who specializes in physical medicine and rehabilitation at TOH, and who helped Dr. Hatcher develop the study, says we must remain cautious.
"We've seen improvements in coping with symptoms and an improvement in function but some patients still aren't able to go back to work or to their pre-infection activities," says Dr. Marshall. "This is not a cure."
Smith participated in Dr. Hatcher's randomized trial and was selected to receive both the health coaching and the app. He says the digital training modules he received helped him navigate day to day activities and addressed some of his underlying emotional and psychological barriers. Still, he found the one-on-one health coach to be more effective than the digital platform. 
Dr. Hatcher is also sceptical that the digital platform will be the best way forward in treating long COVID. Either way, he hopes the study will help his team understand if this treatment style is valuable, cost effective, and can be applied to other chronic illnesses.
Ending the stigma
Smith, now 64 years old, worries that if friends and colleagues learn about his struggle with long COVID he'll be "written off" as unemployable. He hopes more investment is made in research projects like Dr. Hatcher's.
"Even now, years later, every day is still a struggle for me," Smith says, holding back tears. "It's not just about preventing people from being infected with COVID, it's about not leaving those who were infected behind. All we want is to feel like ourselves again."
Learn more about CIHR's COVID-19 research response.
Date modified: