Pre-announcement: Transforming Health with Integrated Care (THINC) - Implementation Science Teams Grants
The CIHR Institute of Health Services and Policy Research (IHSPR) in partnership with the CIHR Institute of Aging (IA), Institute of Circulatory and Respiratory Health (ICRH), Institute of Gender and Health (IGH), Institute of Genetics (IG), Institute of Human Development, Child and Youth Health (IHDCYH), Institute of Musculoskeletal Health and Arthritis (IMHA), the Strategy for Patient-Oriented Research (SPOR), New Brunswick Health Research Foundation (NBHRF), Ontario Ministry of Health (MOH), Saskatchewan Health Research Foundation (SHRF), and the Social Sciences and Humanities Research Council (SSHRC).
Anticipated Timelines
These timelines are estimates and subject to change.
Program Launch: June/July 2022
Webinar: July 13, 2022 | 2-3:30 pm ET | Join Live
Full Application Deadline: November 15, 2022
Notice of Decisions:  March 23, 2023
Funding Start Date: April 1, 2023
Objectives
The Transforming Health with Integrated Care (THINC) Implementation Science Team (IST) Grants funding opportunity focuses on improving our understanding of how to implement, evaluate, adapt, and/or spread/scale evidence-informed integrated care policies and interventions that encompass intersectoral collaborations within and/or beyond the formal health care delivery system in order to advance the Quadruple Aim and health equity (sometimes known as the Quintuple Aim).
This funding opportunity is expected to:
Identify evidence-informed, actionable solutions: Generate actionable evidence on promising integrated care policies and/or delivery system interventions that can advance any/all of the Quadruple Aim goals and health equity.
Advance the field of implementation science: Advance the evidence base on how to implement, evaluate, adapt, and spread evidence-informed, equitable integrated care policies and interventions across different health system and population contexts.
Build capacity: Develop human (e.g., diverse and inclusive engagement of providers, patients, decision-makers, trainees, early career researchers) and organizational capacity (e.g., embedded research, rapid learning and improvement, organizational readiness) for actionable evidence on implementation, evaluation, and/or spread and scale of integrated care policies and interventions.
Spark collaborations: Build strong interdisciplinary, multi-sectoral collaborations and partnerships among researchers, policy makers, decision makers, healthcare providers, patients, the public, and communities interested in advancing transformative integrated care.
Foster knowledge mobilization and impact: Foster knowledge mobilization throughout the research process to inform the local adaptation, implementation and adoption of integrated care policies and interventions.
This funding opportunity is aligned with IHSPR's 2021-2026 strategic plan, Accelerate Health System Transformation through Research to Achieve the Quadruple Aim and Health Equity for All, in which integrated care is a core priority.
Overview
Although integrated care is often simply defined as 'coordinating care and services around people's needs to improve quality and outcomes', achieving transformative integrated care is challenging. Research is needed to inform the implementation, evaluation and spread/scale of integrated care policies and interventions that improve the experience and outcomes of care for Canadians. Integrated care is particularly impactful in certain population groups, including those living with complex health needs (e.g., individuals with multimorbidity, individuals with mental health needs and/or substance use) and those currently or at risk of experiencing poor health outcomes based on social/economic factors (e.g., ethnic background, gender, disability, age, rural and remote location, homelessness, immigration status, socioeconomic status) and/or those identifying with historically underrepresented populations (e.g. women, children and youth, racialized communities, people living with disabilities, members of LGBTQIA/2S communities, Indigenous Peoples).
The THINC Implementation Science Team Grants will support interdisciplinary research teams dedicated to understanding the implementation, evaluation, adaptation, and/or and spread/scale of transformative evidence-informed integrated care policies and interventions that will advance the Quadruple Aim and health equity. Implementation Science Teams will be required to incorporate six core design elements in their composition and approach:
Include learning health systems, implementation science, patient-oriented research and knowledge mobilization strategies;
Focus on developed or piloted evidence-informed integrated care policies and interventions (i.e., this funding opportunity does not support the development of new or pilot interventions);
Involve medium to large-scale implementation (i.e., involving multiple partner organizations, at least two jurisdictions [e.g., municipalities, health regions, provinces, countries], primary, home and/or community care and other relevant sectors within and/or beyond health care);
Encompass and/or develop interdisciplinary and multisectoral capacity;
Have a clear plan for impact; and
Led by a quadripartite leadership model that includes a researcher, decision maker, provider, and patient/family/caregiver/community member with lived/living experience.
Relevant Research Areas
Health services and policy: Evidence-informed integrated care policies and interventions involving primary health care and advancing any/all of the Quadruple Aims and health equity.
Rural, Remote and Northern Communities: Integrated primary health care and other sectors within and/or beyond health care addressing the unique needs and contexts of rural, remote and/or northern communities.
Multi-Morbidity: Integrated care to improve care and experiences related to multimorbidity (where multimorbidity includes at least one of the six diseases/disorders relevant to the ICRH mandate and another chronic condition), with an emphasis on equity, diversity and inclusion, and/or Indigenous health and wellness.
Aging in the Right Place: Integration of health care, social services and policies to support older adults to remain and live independently in their residence of choice and then seamlessly transition to needed levels of care.
Transforming Health and Well-Being for Children and Youth: Integrated health, education, and/or social services and policies to create a healthier, stronger and more equitable future for children and youth in all their diversity.
Gender-Affirming Health: Integration of safe, inclusive, respectful and culturally competent gender affirming health care for lesbian, gay, bisexual, transgender, queer, questioning, intersex, asexual, and Two-Spirit (LGBTQIA/2S) communities across healthcare settings.
Integrated care models that improve outcomes of people who have diagnoses related to any elements of the broad IMHA mandate: the musculoskeletal system (including myalgic encephalomyelitis), arthritis, skin and dental conditions.
Genomics in Routine Care: Integrated care that transforms the diagnostic, treatment and management paradigm for rare/inherited disease patients by incorporating genetic testing s earlier in the care pathway and optimizing post-diagnostic treatment and support care pathways.
Interdisciplinary Approaches to Equitable, Diverse and Inclusive Integrated Care: Incorporating social science and humanities methodologies to improve our understanding of the living environment/conditions and socio-economic and psycho-social context of underrepresented or historically excluded groups and/or Indigenous Peoples, and how to implement equitable, diverse and inclusive integrated care systems/models of care that address their unique health needs and improves outcomes.
Funds Available
The total amount available for this funding opportunity from CIHR, SSHRC, and provincial partners is $25,250,000, enough to support approximately 12 teams at a maximum of $400,000 per year for up to five (5) years, for a total of up to $2,000,000 per grant.
Other
To facilitate the building of teams that will be necessary to undertake this type of implementation science research, patients, researchers, providers, policy, and decision makers will have access a Partner Linkage tool to indicate their specific areas of interest and collaboration. The tool is intended to make it easier for interested patients, researchers, providers, and decision-makers to connect, enabling a more efficient building of teams.
Applicants are also encouraged to connect with the SPOR SUPPORT Units, who provide services related to Patient Engagement and have expertise in several of the core Implementation Science Team design elements.
Disclaimer: The information contained in this pre-announcement of the Transforming Health with Integrated Care (THINC) Implementation Science Teams funding opportunity is subject to change and does not commit CIHR or partners to the requirements outlined in this version. The final funding opportunity will be published by CIHR in the Funding Opportunity Database in ResearchNet in early Summer 2022.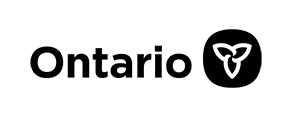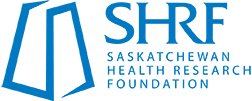 Date modified: