Message from Dr. Brian H. Rowe: World Sleep Day 2022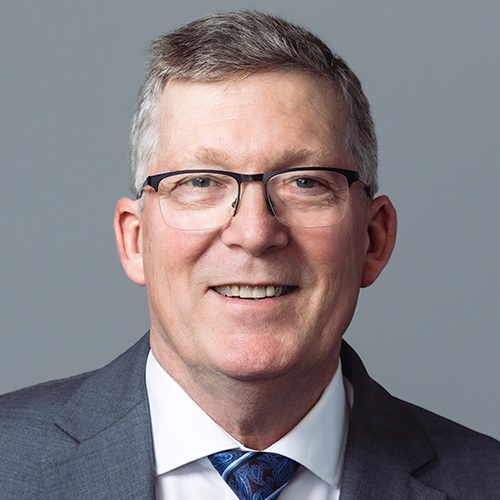 Dear colleagues,
March 18 is World Sleep Day, an annual event to celebrate and bring attention to sleep as a foundational pillar of health and wellness. The theme for 2022 – Quality Sleep, Sound Mind, Happy World – reflects the relationship of sleep with one's physical, mental and emotional wellness.
At CIHR-ICRH, sleep health and wellness is one of our core mandate areas, and today we celebrate sleep researchers who are advancing our understanding on how to achieve better sleep, and how to prevent and manage sleep disorders. Poor sleep is known to negatively affect many aspects of health such as cognitive and physical function, mental health, energy levels, and the ability of our bodies to prevent and recover from illness. Sleep is a basic need among all humans, regardless of age, sex, gender, race or socioeconomic standing, and sleep can be compromised by daily habits, technologies, schedules and civil unrest/conflict. While many questions remain regarding the relationship between sleep and better health, research has shown that there are actions that can be taken to achieve restful and restorative sleep to maximize health and wellness.
To continue the pursuit of our understanding of sleep, in collaboration with internal and external partners, ICRH is investing in a Sleep Research Consortium. We anticipate an announcement of the successful applicants in the coming months. The Consortium will bring together interdisciplinary research teams to create and mobilize new knowledge regarding insomnia and sleep hygiene. Through this $5 million investment, researchers will contribute to improving health outcomes throughout the lifecycle for the benefit of all peoples in Canada.
To enhance future sleep research capacity, our Institute works closely with our valued partner, the Canadian Sleep Society (CSS), to co-deliver various activities for training and capacity development. Recently, we highlighted the Fellowships in Sleep and Circadian Rhythms recipients who are preparing to pursue independent, dynamic research careers thanks to funding from CIHR and CSS.
Soon we will be launching this year's nomination process for the 2023 CIHR-ICRH/CSS Distinguished Lecturer Award in Sleep Sciences. This award is co-sponsored with CSS and recognizes an outstanding sleep scientist in Canada. Please look for the call for nominations in an upcoming Institute newsletter.
In closing, as we recognize and celebrate World Sleep Day, I invite you take the opportunity to reflect on how you may achieve better quality sleep to improve your overall health.
Sincerely,
Dr. Brian H. Rowe
Scientific Director, CIHR Institute of Circulatory and Respiratory Health
Professor, University of Alberta
Date modified: