Message from Dr. Brian H. Rowe: Heart Health Month Update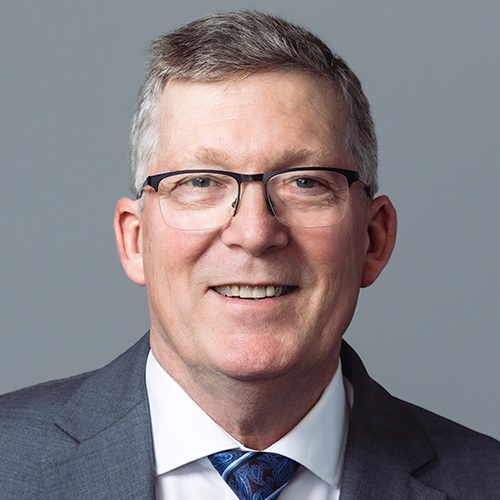 Dear colleagues,
Heart conditions greatly affect many Canadians as heart disease continues to be one of the leading causes of primary care and emergency department visits, hospitalizations, and deaths in this country. February is Heart Health Month and this year I would like to draw particular attention to the Canadian researchers who are addressing the complexities of heart failure and myocarditis. In addition, I want to acknowledge the existing and emerging collaborations with partners to support a research community that is working tirelessly to reduce the burden of heart disease in Canada.
Heart Failure
Research on heart failure will soon be gaining more support. Thanks to partnerships with other CIHR Institutes and Heart & Stroke, as well as in collaboration with the National Institutes of Health – National Heart, Lung, and Blood Institute (NIH-NHLBI), and Mitacs, the Heart Failure Research Network funding opportunity was developed. We are eager to support additional research, training and knowledge mobilization in heart failure once the Network funding decision is made (to be announced later this year). The Network will be comprised of interdisciplinary teams studying heart failure in the context of multi-morbidity, Indigenous health and health disparities.
Myocarditis
While heart health certainly remains a concern for older adults, the ongoing pandemic has shone a spotlight on myocarditis, a condition related to inflammation of the heart muscle. Myocarditis can be a complication of infection with the SARS-CoV-2 virus, and it is also a rare side effect associated with COVID-19 mRNA vaccines in younger age groups. Post-market surveillance has shown a risk for young people (up to age 30) of experiencing myocarditis [ PDF (485 KB) - external link ], specifically following a second mRNA vaccine dose. The scientific evidence on myocarditis risks associated with COVID-19 vaccination is still emerging and Canada is closely monitoring results from international studies. We are also supporting Canadian research on this topic, including the recent launch of a new operating grant for a Canadian pediatric COVID-19 research platform. This funding opportunity will help establish a coordinated system to monitor the health and wellness of children and youth in pediatric hospitals from coast to coast.
Partnerships
Finally, I would like to highlight our ongoing discussions and collaborations with cardiovascular funders and stakeholders, including the Canadian Cardiovascular Society, Heart & Stroke, NIH-NHLBI, and others. By working together, we have been able to leverage resources, provide training and career development opportunities, and support research for better heart health outcomes for all Canadians. We look forward to building new and strengthening existing partnerships to generate and disseminate heart research that benefits all Canadians.
This February 2022, with Omicron continuing to place stress on our personal and work lives, the health care system, and society it may be more challenging than ever to prioritize heart health. Heart Health Month is an excellent time to reflect and reevaluate some of our habits to make positive and healthy choices for the future.
Sincerely,
Dr. Brian H. Rowe
Scientific Director, CIHR Institute of Circulatory and Respiratory Health
Professor, University of Alberta
Date modified: