CIHR dedicated funding for European programs in key research areas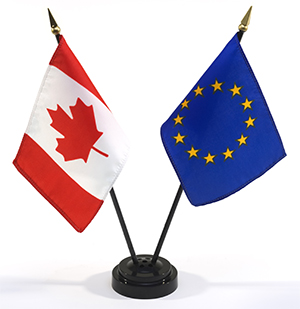 January 27, 2021
The Canadian Institutes of Health Research continues its long-standing collaboration with the European Commission by supporting four (4) joint transnational calls in 2021.
The Canadian dedicated funding will support the involvement of Canadian researchers in multinational research consortia in the following areas: rare diseases, antimicrobial resistance, neurodegenerative diseases and cancer.
CIHR engagement in the EU Framework Programme Horizon 2020 is predominantly through public-to-public (P2P) partnerships involving EU member states, Third Countries (e.g. Canada), Associated Countries, and the European Commission.
Between 2010-11 and 2019-20, CIHR has participated in 47 joint transnational calls under P2Ps and has funded 183 multinational teams. The organization has invested over $51 million and leveraged $188 million through these programs. CIHR has dedicated an additional $4.8 million to four (4) joint transnational calls in 2021.
Horizon Europe will come into effect in 2021 and will be the biggest multilateral research and innovation programme in the world, with a proposed budget of around €95.5 billion. CIHR looks forward to continued engagement with European partners through Horizon Europe and under the EU-Canada Science and Technology Agreement, which marks 25 years of collaboration in 2021.
2021 Joint Transnational Calls
Website links to the joint transnational calls are added as they become available.
Information on the fourth call to follow
Disclaimer
The information contained in this announcement is subject to change and does not commit CIHR to the requirements outlined above. The final funding opportunity will be published on CIHR's Funding Opportunity Database, ResearchNet.
Date modified: