Healthier hearts and brains

CIHR partners with Heart & Stroke to invest $3 million in women's heart and brain health research
Heart disease and stroke are a leading cause of death and disability among Canadians. As we age, the likelihood of cardiovascular and cerebrovascular problems increase. But gender and ethnicity are also significant, and often overlooked, risk factors. Indigenous women in particular have worse outcomes, and are more likely to die from these diseases, than men and non-Indigenous women.
To address these inequities, the Canadian Institutes of Health Research (CIHR), in partnership with Heart & Stroke, has invested more than $3 million over five years to support four new research chairs. The 2018 Women Heart and Brain Health Research Chair Awards target early- and mid-career Canadian researchers, and two of them are dedicated to improving the heart and brain health of Indigenous women.
"These Chair awards clearly demonstrate the importance that CIHR places on addressing health inequities in this country," says Dr. Brian H. Rowe, Scientific Director of the CIHR Institute of Circulatory and Respiratory Health. "By investing in the research being conducted by these leading researchers, clinicians and policy-makers will be better informed, and will be able to take steps to reduce the morbidity and mortality of cardiovascular and cerebrovascular injuries, especially among women, and Indigenous women in particular."
The scientists selected for these prestigious awards have received funding to conduct research on how different biological factors, such as high blood pressure during pregnancy or chemotherapy treatment for breast cancer, as well as socio-cultural factors, such as the inter-generational trauma associated with Residential Schools, affect heart disease and stroke in women, including Indigenous women.
"For decades, women have been under-represented in heart and stroke research; the tragic result is that we've lost too many women from these diseases," says Anne Simard, Chief Mission and Research Officer at Heart & Stroke. "We are committed to improving outcomes for women at risk for, or living with, heart disease and stroke – including a special focus on the health of Indigenous women, who face unique challenges. These four new Chair appointments are a step towards turning the tides on heart and brain diseases for all Canadian women."
Through this targeted funding, knowledge gaps will be addressed, and researchers can focus on improving health outcomes in areas where the greatest inequities lie.
About the Grantees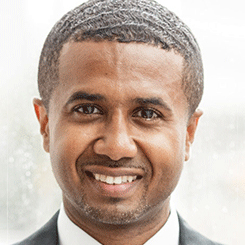 Dr. Husam Abdel-Qadir is a staff cardiologist at the Women's College Hospital. With this funding, he will study if certain blood tests can detect heart disease from chemotherapy at an earlier stage so that doctors can prevent the heart from becoming weak. He will also study how the life experiences of women and being an ethnic minority affect the chances of getting diabetes, high blood pressure, high cholesterol, and increased weight gain after chemotherapy. Finally, he will investigate if breast cancer patients who get weak hearts or irregular or rapid heart rates after chemotherapy have more difficulties with memory and concentration.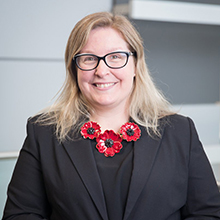 Dr. Kara Nerenberg is an assistant professor at the University of Calgary. With this funding, she will study how best to prevent heart attacks and strokes in young women who had high blood pressure during pregnancy. Dr. Nerenberg will look at how many Canadian women with high blood pressure during pregnancy go on to develop high blood pressure, high cholesterol, diabetes, and obesity; whether the usual blood tests and treatments for these conditions work as well in young women; and find out the best way to reach women to educate them about their health. She will also look at the best ways to help doctors take care of these new moms to prevent heart disease and strokes.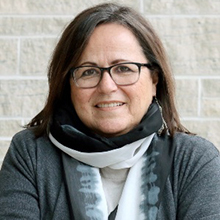 Dr. Bernice Downey is an assistant professor at McMaster University. She will use the research funding to learn more about Indigenous women at risk of or living with cardiovascular disease and stroke, and better understand how Indigenous ways of knowing about well-being can help Indigenous women self-manage these conditions. She will also focus on educating health care practitioners so that they are more culturally competent when working with Indigenous women. Finally, Dr. Downey will engage in educational health and well-being workshops with young women to help prevent cardiovascular disease and stroke.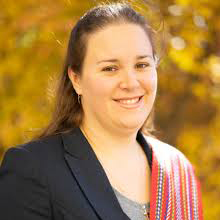 Dr. Heather Foulds is an assistant professor at the University of Saskatchewan. Her research will include five studies that incorporate Indigenous and Western methodologies. She aims to explore and identify the social and cultural factors that potentially influence health among Indigenous Peoples, evaluate associations of these factors on heart disease and stroke risk factors among Indigenous women, and compare these associations on heart disease and stroke risk factors between Indigenous sexes and genders. Dr. Foulds will also explore potential detection, prevention, and treatment strategies for Indigenous women's heart health, and will seek to initiate an intervention addressing these risk factors to improve Indigenous women's cardiovascular health.
Date modified: