Message from Norman Rosenblum, INMD Scientific Director
November 2018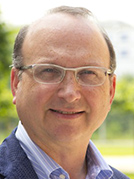 Earlier this month, I had the privilege of travelling to the University of Manitoba for an Institute Advisory Board (IAB) meeting. Members of the IAB were most impressed by the trainees who came out to the Poster Session and Meet and Greet to present their work, and grateful to Drs. Peter Nickerson, Vice Dean Research, and Digvir Jayas, Vice-President (Research and International), for the warm welcome they provided and for sharing their perspectives about CIHR with the IAB.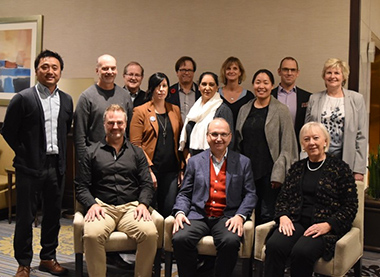 As part of this meeting, we had a presentation from two investigators from Univ. Manitoba: Drs. Brandy Wicklow and Vern Dolinsky. Brandy and Vern are part of an impressive research group named the Diabetes Research Envisioned and Accomplished in Manitoba, or the "DREAM" Team. Brandy's research is focused on child and adolescent type 2 diabetes, including the socioeconomic, environmental, in utero, and endogenous determinants of childhood diabetes onset. She is the principal investigator of the iCARE cohort of First Nations youth with type 2 diabetes and the NextGen cohort evaluating the fetal origins of childhood onset type 2 diabetes, including in utero and epigenetic modifications. Vern's research is focused on investigating the mechanisms involved in the development of gestational diabetes and how gestational diabetes contributes to the development of obesity, diabetes and related cardiovascular disease in youth. Vern and Brandy's presentations provided the IAB with insight into the striking prevalence of diabetes in First Nations youth, and the need to build relationships with First Nations communities in order to develop research questions and methods that address the needs of the individuals affected by diabetes. These presentations were extremely relevant to the topics under discussion at the IAB meeting, including how INMD will commemorate the 100th anniversary of the discovery of insulin, an important milestone in Canadian science that will be marked in 2021.
This was the first IAB meeting for five new members: Sukhinder Cheema (Memorial Univ.), Elisabeth Fowler (Kidney Foundation of Canada), Julie Ho (Univ. Manitoba), Erica Samms-Hurley (Memorial Univ.) and Wally MacNaughton (Univ. Calgary). It was a pleasure to welcome these new members to the IAB. The other highlight of the meeting was a tour of the Canadian Museum of Human Rights, which dazzled the IAB members and I would highly recommend to those visiting Winnipeg.
Norman Rosenblum, MD, FRCPC
Scientific Director, CIHR-INMD
Date modified: