INMD Connections - August 2018
Inside this issue
---
Message from Norman Rosenblum, INMD Scientific Director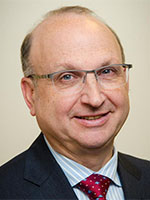 Over the past months, I have met with a number of INMD partner organizations to discuss issues pertaining to training and career development of health researchers. Developing a healthy and vibrant research pipeline is an issue on which I have been focused for many years, as I have played a leadership role in national training programs such as the Canadian Child Health Clinician Scientist Program (CCHCSP) and Kidney Research Scientist Core Education and National Training Program (KRESCENT). Both CCHCSP and KRESCENT provide a programmatic approach to training, and employ practices that have been demonstrated in studies to be efficacious.
Some key factors for the success of training programs include trainee selection, a core curriculum that specifically addresses the attainment of specific domains of relevant knowledge and skills, a trainee-centered learning approach, strong mentorship and coaching, and program evaluation. Trainees should have a strong commitment to research, be highly motivated and demonstrate attributes that would contribute to a successful career in health research. Program curricula should include study design, ethics, scientific regulatory requirements, grant writing, time management, work/life balance, mentor/mentee relationships, and human translational research. Multiple approaches to mentorship, including interdisciplinary, team-based mentoring, have been demonstrated to have added value compared to traditional one:one approaches. Training for mentors towards the attainment of effective mentorship skills provides significant added-value to mentorship programs and engages mentors. Finally, the success of trainees needs to be evaluated to continually improve program elements and practices over time.
I am a proponent of programmatic approaches to training because I believe they contribute to ensuring that trainees develop a "professional identity" so that they are able to imagine a future in which they are part of the health research ecosystem. I will continue to meet with partner organizations to collaboratively identify and support effective approaches to training and career development.
Wishing you a pleasant August,
Norman Rosenblum, MD, FRCPC
Scientific Director, CIHR-INMD
Further reading in this area:
Blanchard M, Burton C, Geraci MW, et al. (2018). Best Practices for Physician-Scientist Training Programs: Recommendations from Alliance for Academic Internal Medicine. Am J Med. 131(5): 578–584. DOI: 10.1016/j.amjmed.2018.01.015
Faupel-Badger, JM, Raue, K, Nelson, DE, et al. (2015). Alumni Perspectives on Career Preparation during a Postdoctoral Training Program: A Qualitative Study. CBE-Life Sci Educ. 14(arl1). DOI: 10.1187/cbe.14-06-0102
---
Researcher Profile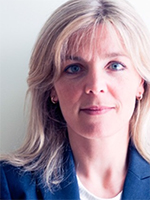 Vicky Drapeau, Ph.D., Dt.P., Laval University
Early Career Investigator
Recipient of the 2018 Canadian Nutrition Society Young Investigator Award for Outstanding Research
Dr. Vicky Drapeau is a Professor in the Department of Physical Education at Laval University, a Dietitian and the co-director of the Clinique de nutrition Équilibre - Santé at the Faculty of Medicine, a consultation clinic in obesity treatment and the promotion of healthy eating and an active lifestyle.
Dr. Drapeau received her B.Sc. (Nutrition) and M.Sc./Ph.D. (Kinesiology) at Laval University and completed training in biopsychology, eating behaviours and appetite control in Leeds, England. In 2008, she joined Laval University where her current research aims to better understand behavioural factors involved in weight gain and obesity to improve obesity prevention and treatment. Her work focuses on the development of clinical strategies to improve obesity treatment in adults and interventions to promote healthy eating in children. Among her most significant contributions are Family and Team Nutriathlon, two innovative interventions that have the objective of increasing the consumption of fruits, vegetables and dairy products in children, adolescents and/or their families through a technological platform. Dr. Drapeau has received continuous peer-reviewed grant support (FQRSC, CIHR, CRSH, Danone Institute, CFDR, etc.), and is the recipient of the 2018 Canadian Nutrition Society Young Investigator Award. Congratulations Vicky!
---
CIHR Funding Results
2018 KRESCENT Recipients
Congratulations to the 2018 Kidney Research Scientist Core Education and National Training Program (KRESCENT) awardees!
Nominated Principal Investigator
Supervisor
Institution
Project Title
KRESCENT Post-Doctoral Fellowship
David Collister
Michael Walsh
McMaster University
Dialysis Symptom Control-Restless Leg Syndrome (DISCO-RLS) trial
Paraish Shivam Misra
Maria Cristina Nostro,
Darren Yuen
University of Toronto
Characterizing the potential of stem cell-derived insulin-producing cells as a treatment for diabetic nephropathy
KRESCENT New Investigator Award
Casimiro Gerarduzzi
n/a
Centre de recherche de l'hospital Maisonneuve-Rosemont
The Role of Matricellular Proteins in Kidney Repair and Development
Samuel Silver
n/a
Queen's University
Primary care physician involvement and quality of care for patients on dialysis
---
CIHR Announcements/Funding Opportunities
Institute Community Support: Planning and Dissemination Grants (Summer 2018)
INMD is providing $90,000 to fund applications relevant to the INMD mandate. The maximum awarded for a single grant is $15,000 for up to one (1) year. Please visit ResearchNet for more details.
Early Career Investigator Award in Lipoprotein Metabolism
INMD, in partnership with ICRH, will provide recipients with the opportunity to develop and demonstrate their independence in initiating and conducting research to support projects relevant to lipoprotein metabolism; $345,000 is available to fund 1 CIHR-ICRH/INMD 2018 Early Career Investigator Award Independent Researcher relevant to lipoprotein metabolism. For more details, visit ResearchNet.
Food Security and Climate Change in the Canadian North
CIHR under the scientific leadership of the Institute of Nutrition, Metabolism and Diabetes in partnership with The J.W. McConnell Family Foundation, is pleased to announce the launch of Food Security and Climate Change in the Canadian North: Development and Engagement Grants and Food Security and Climate Change in the Canadian North: Team Grants. Please visit ResearchNet for more details.
Fellowships: Fall 2018 Priority Announcements in Gastroenterology and Hepatology
INMD is pleased to partner with the Canadian Association of Gastroenterology to support Fellowships relevant to biomedical or clinical research related to Gastroenterology. INMD is also pleased to partner with the Canadian Association for the Study of Liver (CASL) and the Canadian Liver Foundation (CLF) to support Fellowships involving clinical and/or basic research that will advance the understanding of liver disease and ultimately contribute to patient management and care in Canada. For more information visit ResearchNet.
CIHR Gold Leaf Prizes
CIHR is pleased to announce Gold Leaf Prizes for Discovery, Impact, Early Career Investigator, and Patient Engagement. These prizes recognize outstanding achievements in health research that benefit Canadians. Please visit ResearchNet for more information. Send your nominations by October 10, 2018!
---
Feedback on the INMD Newsletter
Have a comment? Please share it with us! You can also write to subscribe or unsubscribe to our Newsletter. Simply send us an
e-mail at: inmd.comms@sickkids.ca
Date modified: