IGH Institute Advisory Board Members – Biographies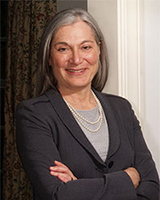 Gillian Einstein (Chair)
The Wilfred and Joyce Posluns
Women's Brain Health and Aging
Professor, Psychology
University of Toronto
Gillian Einstein is The Wilfred and Joyce Posluns Chair in Women's Brain Health and Aging and a Professor of Psychology at the University of Toronto and Guest Professor of Gender and Health at Linköping University in Linköping, Sweden. She has consulted on Female Genital Circumcision/Mutilation/Cutting (FGC) for the World Health Organization and, in 2010, she was Visiting Professor in Women, Gender, and Sexuality Studies at Harvard University.
Dr. Einstein received her AB from Harvard University and her PhD from the University of Pennsylvania where she studied visual neuroanatomy. She has published in vision, Alzheimer disease, sex differences, and estrogens' effects on pain, sleep, memory and mood. Her current research is on the effects of estrogens and culture on women's biologies and she is funded to study cognitive and brain changes in young women who have had their ovaries removed before natural menopause. The overarching question of this research is: How do both sex and gender mediate women's brain health? Her broader interests encompass memory, masculinities, the long term effects of hormone treatment in trans individuals, mixed methods, and the bridge between our scientific understanding of the nervous system and larger concerns having to do with self, identity, feminism, and the nature of science.
---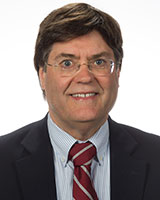 Donald W. McKay (Vice-Chair)
Honorary Research Professor
Faculty of Medicine
Memorial University of Newfoundland
Donald McKay is the Honorary Research Professor at the Faculty of Medicine of Memorial University of Newfoundland, and for 2018, the inaugural Visiting Scholar of the Association of Faculties of Medicine of Canada (AFMC) in Ottawa.
His PhD was granted in animal science (physiology) by Michigan State University for his studies of neuroendocrine regulation of reproductive hormones. In addition to his interests in hormonal correlates of human and animal behavior, Dr. McKay studied clinical blood pressure measurement and for twenty years was involved in the production of Canadian clinical practice guidelines related to blood pressure prevention and control.
For the past ten years, Donald held senior administrative positions in Memorial's Faculty of Medicine in research, graduate studies and ultimately two terms as the associate dean of Memorial's MD program during which time, a new MD curriculum was implemented. Nationally, Dr. McKay serves as an AFMC appointee on the Committee on Accreditation of Canadian Medical Schools (CACMS), and is the chair of its standards subcommittee. Among other activities, his involvement with AFMC in the past included membership on its Equity, Diversity and Gender committee, and currently, he is a member of its steering committee on the Student Portal for Visiting Electives where he chaired a group that implemented the first Pan-Canadian immunization form for visiting electives students.
---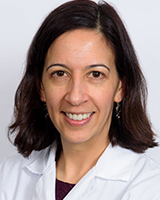 Sofia Ahmed
Specialist, Nephrology
Professor, Department of Medicine
Cumming School of Medicine
University of Calgary
Dr. Sofia Ahmed is a Professor in the Department of Medicine, Cumming School of Medicine at the University of Calgary. She is the Vice-Chair of Research for the Department of Medicine at the University of Calgary, a nephrologist and clinician-scientist with a focus on sex differences in human cardiovascular and kidney physiology and outcomes. Dr. Ahmed is an Advisory Board member for the Canadian Institutes of Health Research (CIHR) Institute of Gender and Health, the Education Chair for the Organization for the Study of Sex Differences and is the Sex and Gender Champion of the CIHR-funded Canadians Seeking Solutions and Innovations to Overcome Chronic Kidney Disease (Can-SOLVE CKD), a pan-Canadian patient-oriented kidney research network. She completed her MD and internal medicine residency at the University of Toronto and a nephrology fellowship at Brigham and Women's and Massachusetts General Hospitals in Boston. She completed her Master's in Medical Sciences at Harvard University. Dr. Ahmed is a strong proponent of the importance of mentorship and fostering excellence in the next generation of kidney and cardiovascular researchers.
---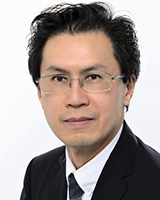 Peter Chan
Professor of Surgery, McGill University
Director of Male Reproductive Medicine, McGill University Health Center
Dr. Chan has been involved in fundamental science research since 1988 at McGill University. He has served as Principal and Co-Principal investigator of CIHR-funded research grants focusing on the bio-psycho-social aspects of a wide range of men's health topics. In addition to various national and international awards and recognitions he has received for his research, Dr. Chan is also a prominent educator and has served in numerous occasions as Chair, faculty members and speakers in pre-congress courses and symposia of the American Society of Reproductive Medicine and American Urological Association annual congresses. He is a four-time recipient of the prestigious Everett C. Reid Awards for his outstanding contribution in education in Urology at McGill University. He is currently a board member of the executive committee of the American Society of Reproductive Medicine and Past President of the Society of Reproductive Surgeons. Recognizing the importance of public health promotion, Dr. Chan founded a public health awareness event called the McGill Men's Health Day in 2005 and has since served as chief organizer each year. This event is held annually on the week of Father's Day in various public locations to promote awareness of various men's health issues to the general public. For his work in promoting men's health, Dr. Chan received the Outstanding Contribution Award from the Prostate Cancer Network Canada in 2013 and the Award of Generosity from the Cedars Cancer Foundation of Canada in 2018.
---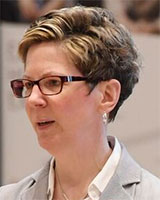 Jacqueline (Jacquie) Gahagan
Associate Vice President Research, Mount Saint Vincent University
Full Professor
Founding Fellow, MacEachen Institute of Public Policy and Governance
Affiliate Scientist, Nova Scotia Health Authority (NSHA)
Jacqueline (Jacquie) Gahagan, PhD (Medical Sociology) is Associate Vice President of Research at Mount Saint Vincent University. Jacquie holds a variety of research associate positions with the Jean Monnet European Union Centre of Excellence, the Health Law Institute, and the Beatrice Hunter Cancer Research Institute, is a Founding Fellow of the MacEachen Institute of Public Policy and Governance, and an Affiliate Scientist with the Nova Scotia Health Authority. Jacquie's program of health promotion research focuses on sex and gender-based analyses (SGBA+) of health inequities experienced by marginalized populations and the development of effective policy and programming interventions. Jacquie has worked in public health at the municipal, provincial and national levels in relation to harm reduction, HIV/HCV prevention, and tobacco use cessation.
Jacquie has been involved in issues of health equity, advocacy and activism for over three decades with a variety of rights-based and social justice-oriented community-based organizations such as the AIDS Coalition of Nova Scotia, the Canadian HIV/AIDS Legal Network, the Interagency Coalition for AIDS and Development, Stepping Stone, prideHealth, the Youth Project, among others. Jacquie is involved in a wide array of service, including as a member of the DFA Equity Committee, the University Employment Equity Committee, the University Senate, the Faculty of Graduate Studies Faculty Council, as an Academic Integrity Officer, and as a member of several Research Ethics Boards.
---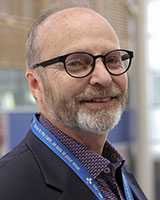 Ian Graham
Professor, School of Epidemiology and Public Health
University of Ottawa
Ian Graham, PhD, FCAHS, FNYAM FRSC is a Professor in the School of Epidemiology and Public Health at the University of Ottawa and Senior Scientist in the Clinical Epidemiology Program of the Ottawa Hospital Research Institute. Professor Graham's research focuses on knowledge translation and in particular the process and impact of researchers working collaboratively with knowledge users (integrated knowledge translation). He is the recipient of an inaugural Canadian Institutes of Health Research 7-year Foundation Grant entitled, "Moving knowledge into action for more effective practice, programs and policy: A research program focusing on integrated knowledge translation."
---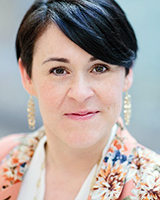 Genesa M. Greening, CFRE (she/her/hers)
CEO, Vancity Community Foundation
Genesa is a social justice advocate at her core. She has committed her 25-year career as a leader in the non-profit sector to catalyzing community change, including facilitating over $300 million in investment from partners, donors, and government in twenty different non-profits here in Canada, and in the US and Africa.
Genesa recently was appointed the CEO of the Vancity Community Foundation. With a renewed focus on climate justice, anti-racism, and reconciliation she is being tasked to facilitate systemic change by leveraging the Foundation's nearly $88 million in donor assets to build a sustainable future for British Columbians, in particular, for the most vulnerable among us.
More recently, she served as the President + CEO of BC Women's Health Foundation. There, Genesa broadened the Foundation's singular fundraising mandate to become a pan-provincial health equity organization. Today, it is nationally recognized as an effective advocate for women's healthcare policy, research investment, and the need for gender equity and intersectionality in health.
As a dedicated community volunteer, she serves on the Elizabeth Fry Society of Greater Vancouver's board of directors, co-chairs the Equal Futures Network, and serves as a member of the Scientific Advisory Board for the Women's Health Research Institute in BC.
Genesa is a proven and awarded business leader. Most recently, in 2021, she was named among the Business in Vancouver's inaugural BC500, which recognized influential business leaders in BC. She was recognized in the Healthcare Executives category alongside the Provincial Health Officer, Dr. Bonnie Henry.
Genesa is an unapologetic feminist, and a relentless optimist committed to catalyzing change, sparking innovation, and developing deep and lasting relationships that will see our communities strengthened.
---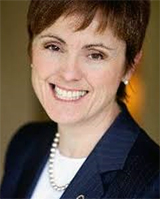 France Légaré
Full Professor
Department of Family Medicine and Emergency Medicine
Université Laval
First trained as an architect, France Légaré practices family medicine in Quebec and is a full professor in the Family Medicine and Emergency Medicine Department at Université Laval, Quebec.  In 2005, she obtained her PhD in Population Health from the University of Ottawa under the supervision of Dr. Annette O'Connor. The same year, she was awarded a grant as a clinical investigator by the Fonds de la recherche en santé du Québec (FRSQ) for her research program entitled "Health professionals in primary care: From knowledge brokers to decision brokers."
From June 2006 to May 2016, Dr. Légaré held the title of Tier 2 Canada Research Chair in Shared Decision Making and Knowledge Translation, junior level. As of June 1st 2016, she holds the title of Tier 1 Canada Research Chair in Shared Decision Making and Knowledge Translation. She was also the Canadian Cochrane Network Site representative at Université Laval (the CHU de Québec Research Centre) from 1999 to 2013 and, from 2013-15, its inaugural scientific director. She now acts as its scientific co-director.
---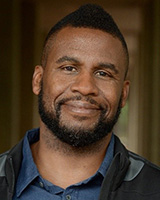 Lance T. McCready, Ph.D.
Associate Professor, Department of Leadership, Higher & Adult Education, University of Toronto
Director, Transitional Year Program, University of Toronto
Lead Researcher, Making Spaces Lab (@MakingSpacesLab)
Lance T. McCready, Ph.D. is an Associate Professor in the Department of Leadership, Higher and Adult Education and Director of the Transitional Year Program at University of Toronto. He is Lead Researcher for Making Spaces Lab, which is building a legacy of academic scholarship, programs and interventions for/by/about Black families, children & youth focused on education, health and well-being. Dr. McCready's dissertation and subsequent publications focused on "making space" for diverse masculinities in urban education and how the experiences of gay and gender non-conforming Black male students reframe the troubles Black male students face in urban high schools. His most recent research focuses on the educational trajectories of Black sexual and gender minority (SGM) youth, access to postsecondary education, Black youth leaving systems of care and HIV prevention and care for Black gay, bisexual, and other men who have sex with men (GBMSM). Conceptually, he is interested in the ways Black feminist theory (intersectionality), queer of color analysis, social determinants of health and syndemics frameworks can be mobilized to develop more effective programs and social capital that promote Black community development. Dr. McCready earned his M.A. and Ph.D. in Social and Cultural Studies in Education from the University of California, Berkeley with Designated Emphasis in Women, Gender and Sexuality Studies.
---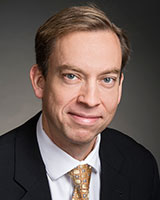 Michael Sean McMurtry
Associate Professor
Department of Medicine
Division of Cardiology
University of Alberta
Dr. McMurtry is an adult cardiologist and vascular medicine physician who practices at the Mazankowski Alberta Heart Institute at the University of Alberta. He was educated at the University of British Columbia (B.A.Sc. '94), Dalhousie University (MD '98), the University of Alberta (FRCPC General Internal Medicine '01, FRCPC Adult Cardiology '06, and PhD Experimental Medicine '06), and at the Brigham and Women's Hospital at Harvard University (Vascular Medicine, '07). He has an independent research program focused on basic, clinical, and population health research relevant to various forms of cardiovascular disease, including coronary artery disease, thoracic aortic disease, peripheral artery disease, and venous thromboembolism. He is currently the graduate program co-ordinator in the Department of Medicine at the University of Alberta, and the program director for the clinical investigator program in the Faculty of Medicine and Dentistry. He also serves as the chair of the guidelines committee for the Canadian Cardiovascular Society.
---
Neeloffer Mookherjee, PhD
CIHR Sex and Gender Science Chair in Circulatory and Respiratory Health
Professor, Departments of Internal Medicine and Immunology, Manitoba Centre for Proteomics & Systems Biology, Rady Faculty of Health Sciences, University of Manitoba
Chair, Women In Science: Development, Outreach & Mentoring (WISDOM) Manitoba
Dr. Neeloffer Mookherjee is a Professor within the departments of Internal Medicine and Immunology, at The University of Manitoba. Dr. Mookherjee obtained her PhD at the University of Victoria. She completed postdoctoral trainings at the Vaccine and Infectious Disease Organization and the University of British Columbia. Dr. Mookherjee's research group at the Manitoba Centre for Proteomics and Systems Biology, University of Manitoba, uses various Systems-level approaches to identify molecular hubs within inflammatory networks, and to define disease-related biosignatures that can be targeted for the development of new immunomodulatory drugs, with a focus on asthma and arthritis. She has made seminal contributions in defining the immunity-related functions of cationic host defence (antimicrobial) peptides, in particular the role of these peptides in the regulation of inflammation.
Dr. Mookherjee is the Canadian Institutes of Health Research (CIHR) Sex and Gender Science Chair in Circulatory and Respiratory Health. She integrates Sex- and Gender-Based Analyses in her research program, primarily focusing on sex as a biological variable in the regulation of inflammation in the lungs and response to therapy in asthma.
Dr. Mookherjee is a strong advocate for women in science, and is the current Chair of WISDOM (Women In Science: Development, Outreach and Mentorship), an initiative at The Rady Faculty of Health Sciences, at The University of Manitoba, Canada. As a leader in WISDOM she has made valuable contributions aimed to mitigate some of the barriers related to the under representation of women in academic and professional leadership positions. She is recognized for her excellence and distinction in mentoring academic women in science.
For more information, please visit the Mookerherjee Research Group website.
---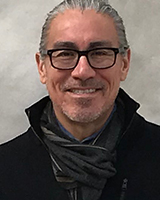 Harlan Pruden
Educator, Chee Mamuk
British Columbia Centre for Disease Control
(Vancouver)
Harlan Pruden is a proud member of the Cree Nation, or nēhiyaw in Cree. Harlan's mother is from the Beaver Lake Reservation and father from the Whitefish Lake Reservation, both located in northeastern Alberta – Treaty 6 territory. After living in New York for 20 years, Harlan moved to Vancouver and now lives, works and plays on the traditional, ancestral, and unceded territories of the Coast Salish peoples, specifically the shared territories of the xʷməθkwəy̓əm (Musqueam), Skwxwú7mesh (Squamish), Stó:lō, and Səl̓ílwətaʔ/Selilwitulh (Tsleil-Waututh) Nations.
Harlan works with the Two-Spirit community locally, nationally and internationally. Harlan is currently a Ph.D student at UBC's Interdisciplinary Studies Graduate Program and is focusing on historical images of Two-Spirit individuals. Harlan is also an Educator with the BC Center for Disease Control's Indigenous public health program, Chee Mamuk and the Managing Editor of Two-SpiritJournal.com, an interactive multi-platform Two-Spirit media/news site. Closer to home, Harlan is a board member for Qmunity, the home for Vancouver's LGBT, Queer and Two-Spirit community and was just appointed by the City of Vancouver as a member of the Board of Trustees for the Vancouver Public Library. Harlan serves as a representative to the International Indigenous Peoples Working Group on HIV/AIDS.
Before moving to Vancouver, Harlan was co-founder and Director of the New York City's NorthEast Two Spirit Society and served as the principal Two-Spirit consultant to US' Tribal Training and Technical Assistance Center and Trans Care BC. In August 2014, Harlan was appointed by President Obama to the US Presidential Advisory Council on HIV/AIDS (PACHA) and provided advice, information, and recommendations to the Secretary of Health & Human Services and the White House. (In December 2018, Harlan was fired from PACHA by Trump via Fedex.)
Date modified: