INMHA Institute Advisory Board Members – Biographies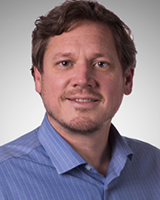 Yves De Koninck (Chair)
Professor of Psychiatry & Neuroscience
Université Laval
Yves De Koninck is Professor of Psychiatry & Neuroscience at Université Laval, Adjunct Professor of Pharmacology & Therapeutics at McGill, Scientific Director of the CERVO Brain Research Centre and Director of Research of the Quebec Integrated Health and Social Services Centre. He founded the Quebec Pain Research Network and is a former President of the Canadian Association for Neuroscience. He now leads Sentinel North, a global initiative to harness the power of light for the benefit of health, the environment and sustainable development in the North.
He holds a Canada Research Chair in chronic pain and related brain disorders. He founded the Neurophysics training program, the Neurophotonics Centre and the Canadian Neurophotonics Platform where physicists and neuroscientists converge to design novel, transformative technologies to probe and manipulate the brain. He also founded and leads the Neurophotonics Summer School and the Frontiers in Neurophotonics Symposium series.
Fellow of the Canadian Academy of Health Sciences and of the Royal Society of Canada, he is recognized for his research on sensory mechanisms, especially as they pertain to pain, and for the design of novel technologies to probe the brain.
He served on numerous advisory boards world-wide, including for FRQS, CIHR, NSERC, Brain Canada, French ANR & INSERM, Wellcome Trust, NSF, NIH and the Gairdner Foundation. He received numerous prizes, including the Jacques-Rousseau Prize from Acfas for multidisciplinarity, an honorary doctorate from Université de Montréal, the Barbara Turnbull Award, and the Distinguished Career Award from the Canadian Pain Society.
---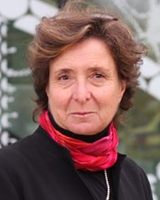 Dr. Judy Illes (Vice-Chair)
Professor of Neurology at University of British Columbia (UBC), UBC Distinguished University Scholar, and Director of Neuroethics Canada
Dr. Illes is Professor of Neurology at the University of British Columbia (UBC), UBC Distinguished University Scholar, and Director of Neuroethics Canada. She is also faculty in the Djavad Mowafaghian Centre for Brain Health at UBC and at the Vancouver Coastal Health Research Institute. Dr. Illes also holds affiliate appointments in the School of Population and Public Health and the School of Journalism at UBC, and in the Department of Computer Science and Engineering at the University of Washington in Seattle, WA. USA, and is a Life Member of Clare Hall, the University of Cambridge. Dr. Illes held the Tier I Canada Research Chair in Neuroethics from 2007-2021, and was appointed to the Order of Canada in December 2017.
Dr. Illes' research focuses on ethical, legal, social and policy challenges specifically at the intersection of the neurosciences and biomedical ethics. This includes studies in the areas of incidental findings and functional neuroimaging in basic and clinical research, addiction neuroethics, stem cells and regenerative medicine, dementia, neurodevelopmental disorders, and the commercialization of cognitive neuroscience. She also leads a robust program of research and outreach devoted to improving the literacy of neuroscience and engaging stakeholders on a global scale.
Dr. Illes is an internationally recognized author, lecturer, and mentor. She is a Founder, Governing Board Member, and Immediate Past President of the International Neuroethics Society, a member of the Dana Alliance for Brain Initiatives, and a former member of the Forum on Neuroscience and Neurological Disorders of the Institute of Medicine (IoM). She is a Director-at-Large of the Canadian Academy of Health Sciences, a Fellow Royal Society of Canada (Division of Life Sciences), and a Fellow of the American Academy for the Advancement of Science (Neuroscience). She is also a member of the Ethics, Law and Humanities Committee of the American Academy of Neurology. Her latest books are a series on Developments in Neuroethics and Bioethics (Elsevier Press), focusing in pain, global mental health, neurotechnology and neurolaw.
---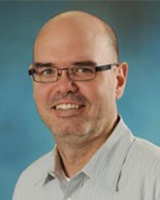 Mark Asbridge
Professor and Head, Department of Community Health and Epidemiology with cross-appointment in Department of Emergency Medicine, Dalhousie University
Mark Asbridge is Professor and Head in the Department of Community Health and Epidemiology at Dalhousie University and holds a cross-appointment in the Department of Emergency Medicine. Prior to joining Dalhousie, Mark completed his Ph.D. Sociology and Addiction Studies at the University of Toronto and a post-doctoral fellowship at the Centre for Addiction and Mental Health in Toronto. Mark's research program examines the areas of addictions, road safety, injury prevention and emergency medicine, and public policy, with a primary focus on impaired driving research. He has published over 170 peer reviewed articles. His work on cannabis and impaired driving has informed public policy and education efforts provincially, nationally, and internationally, and he has previously presented to Departments of Justice, Health, and Public Safety, and Transport Canada, among many others, on this issue. Mark has served as an expert witness for the Canadian House of Commons' Standing Committee on Health focusing on the scientific evidence related to the health risks and harms associated with the use of cannabis, and in was a member of the World Health Organization (WHO) Second Technical Consultation on Drug Use and Road Safety Committee. Mark previously received a Canadian Institutes of Health Research New Investigator Award and held the Mother's Against Drunk Driving – MADD Canada Professorship in Impaired Driving Research and Prevention.
---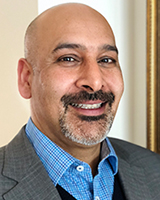 Dr. Jaideep Bains
Full Professor
Department of Physiology and Pharmacology
Hotchkiss Brain Institute
University of Calgary
Dr. Bains is a Professor in the Department of Physiology & Pharmacology and a member of the Hotchkiss Brain Institute at the University of Calgary. He holds a Ph.D. in Physiology from Queen's University. He has held awards from the Human Frontiers Science Program Organization, The American Epilepsy Society.
The main focus of Dr. Bains' research is to understand how the brain interprets, responds to and is modified by stress. He uses pre-clinical models to better understand the synaptic and circuit correlates of stress. His team in increasingly invested in the use and development of optical and electrophysiological approaches to understand the circuit basis of stress-related behaviors and the mechanisms of stress transmission among individuals. Dr. Bains leads the Brain and Mental Health Stress Neuroteam at the University of Calgary.
Since 2014, Dr. Bains has been a Senior Editor at the Journal of Physiology. He previously served as Reviewing Editor for The Journal of Physiology (2011-14) and on the Editorial Board for The Journal of Neurophysiology (2008-11). He previously served on the INMHA IAB (2008-14). He has served as Chair, Scientific Officer and reviewer for multiple CIHR Peer Review Committees. Dr. Bains is also actively involved in Knowledge Translation, having founded and launched 'ThinkBig – a night out with your brain' a quarterly community engagement event that is a partnership between the HBI and the Calgary Public Library. He was also the Chair of the Program Committee for the Annual Canadian Neuroscience meeting in 2017 and is currently the Vice President for the Canadian Association for Neuroscience.
---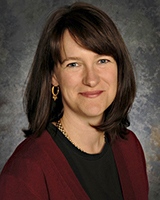 Jennifer A. Chandler
Bertram Loeb Research Chair, Full Professor
Centre for Health Law, Policy and Ethics, Faculty of Law
University of Ottawa
Jennifer A. Chandler is a Full Professor in the Faculty of Law, University of Ottawa. She holds degrees in law from Queen's University and Harvard Law School, and a BSc from the University of Western Ontario. She holds the University of Ottawa's Bertram Loeb Research Chair.
Professor Chandler's main research focus relates to ethical, legal and policy issues at the intersection of the brain sciences, mental health care and the law. She has published widely in legal, bioethical and health sciences journals and is the co-editor of the book Law and Mind: Mental Health Law and Policy in Canada (2016).
---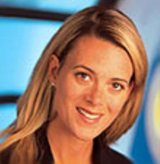 Patricia Conrod
Full Professor
Fondation Julien/Marcelle and Jean Coutu Chair in Social and Community Pediatrics, Chercheure Boursier, Fonds de Recherche du Quebec en Sante.
Department of Psychiatry
University of Montreal
Patricia Conrod is a Clinical Psychologist and Professor of Psychiatry at Universite de Montreal. Her research team is based at the CHU Sainte-Justine Mother and Child Hospital Centre in Montreal. She was previously a Senior Clinical Lecturer in the Addictions Department, King's College London (2003-2010). Her research focuses on cognitive, personality and biological risk factors for the development and maintenance of drug abuse and the factors that mediate the co-occurrence of addictive behaviours with other mental disorders. Her research findings have led to the development of new approaches to substance abuse treatment and prevention that target personality risk factors and the underlying motivational determinants of drug use in subtypes of substance misusers. She developed the Preventure Program, which is identified as an evidence-based drug and alcohol prevention program by a number of national registries of evidence-based programs and the U.S. Surgeon General's Report on Addiction. Dr. Conrod was a member of the King's College London Research Ethics Committee (2005-2010) and served as Chair of the Institute of Psychiatry Research Ethics Committee (2008-2010). She is an Associate Editor of Current Reviews in Drug Abuse and consults to the UN and the European Commission on guidelines for drug and alcohol prevention and has published extensively on this issue. Her research is funded by the Canadian Institutes of Health Research, Fondation de Recherche du Quebec - Santé, European Commission (Health and Humanities/Social Sciences), Medical Research Council-UK (MRC), National Health and Medical Research Council - Australia (NHMRC), and the U.S. National Institutes of Health.
---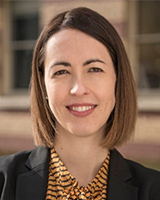 Nadia Fairbairn
Assistant Professor & Philip Owen Professorship, Addiction Medicine, Department of Medicine, Faculty of Medicine, University of British Columbia
Scientist, British Columbia Centre for Substance Use
Dr. Nadia Fairbairn is an Assistant Professor and holder of the Philip Owen Professorship in Addiction Medicine in the Department of Medicine, Faculty of Medicine, at the University of British Columbia. Dr. Fairbairn is a board-certified General Internal Medicine specialist and addiction medicine specialist. She is a scientist at the British Columbia Centre for Substance Use. Her research program is focused on strategies to close the evidence-to-practice gap in addiction medicine through clinical, educational and research innovation. As part of these efforts, she conducts research focused on the epidemiology of addiction, quantitative and qualitative data analyses, and clinical trials. She has over ten years of experience conducting observational and interventional research and has published extensively in these areas, with over 100 peer-reviewed manuscripts. She regularly serves on clinical guideline committees at the provincial and national level to inform evidence-based practice for treatment of substance use disorders, and led the development of the Canadian Research Initiative in Substance Misuse (CRISM) national injectable opioid agonist treatment guideline. Dr. Fairbairn is Program Director/Principal Investigator of the National Institute on Drug Abuse (NIDA)-funded International Collaborative Addiction Medicine Research Fellowship that trains the next generation of clinician scientists in addiction medicine. She is Interim Medical Director of the Regional Addiction Program at Vancouver Coastal Health. She holds a scholar award with the Michael Smith Foundation for Health Research/St. Paul's Foundation for her work on strategies to reduce overdose and improve addiction treatment outcomes among people who use drugs.
---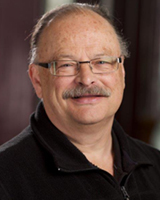 Henry Harder
Professor and Past Chair
School of Health Sciences
University of Northern British Columbia
Dr. Henry G. Harder is an Indigenous Scholar and is Professor and past Chair of the School of Health Sciences at the University of Northern British Columbia. He currently holds the Dr. Donald B. Rix BC Leadership Chair in Aboriginal Environmental Health. He is a registered psychologist. Dr. Harder has been in the fields of mental health, rehabilitation and disability management for over 30 years. His research interests are in Aboriginal health, disability issues, workplace mental health, and suicide prevention. He is a Canadian Institutes of Health Research funded scholar. Dr. Harder is a published author and has made presentations and conducted workshops throughout Canada, the United States, Europe and Australia. He is a member of the College of Psychologists of British Columbia, Network Environments for Aboriginal Research in BC, Canadian Psychological Association, Canadian Association of Suicide Prevention, International Society of Physical and Rehabilitation Medicine, and other professional organizations.
---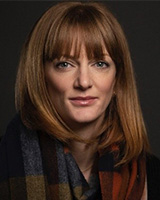 Dr. Emily Jenkins PhD, MPH, RN
Associate Professor, Faculty of Applied Science, School of Nursing, The University of British Columbia
Dr. Emily Jenkins, a registered nurse, is an Associate Professor in the School of Nursing at the University of British Columbia. She brings extensive clinical and research expertise from acute and community mental health and substance use settings.
Her clinical training and experience informs her program of research, which aims to enhance mental health outcomes and reduce substance use harms for Canadians through mental health promotion strategies and health services and policy redesign. Dr. Jenkins' current research is characterized by an "upstream" focus and includes studies exploring strategies to facilitate citizen engagement in mental health and substance use policy and intervention design, and youth engaged research to promote mental health and reduce substance use harms.
She is recognized as a leader in the mental health and substance use field and has established policy, practice and media channels that support knowledge mobilization and research impact.
---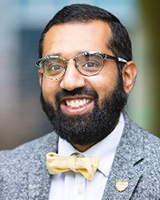 Dr. Jibran Khokhar
Assistant Professor, Department of Biomedical Sciences, University of Guelph
Dr. Khokhar is an Associate Professor in the Department of Anatomy and Cell Biology at Western University. He completed his B.Sc. Honours from Queen's University and his Ph.D. in Pharmacology from the University of Toronto, followed by a post-doctoral fellowship at Dartmouth College. Prior to joining Western, he was an Assistant Professor at the University of Guelph. He has received many awards and prizes including the Stephen G. Holtzman Award from the College on Problems Drug Dependence.
Dr. Khokhar's research revolves around understanding the link between substance use and schizophrenia, with an eye toward developing treatments to reduce substance use in this population. His laboratory also focuses on the long-term effects of developmental exposure to drugs commonly used by adolescents such as cannabis and nicotine vaping. By combining behavioural pharmacology with translationally-relevant pre-clinical magnetic resonance brain imaging and electrophysiological methods, his laboratory hopes to uncover the causal mechanisms underlying substance use and neuropsychiatric disorders, with the ultimate goal of targeting these mechanisms through pharmacology or neuromodulation.
Since 2018, Dr. Khokhar has served as a reviewer for multiple CIHR competitions and schemes, and is a member of the College of Reviewers. Dr. Khokhar also serves on the Board for the Canadian Mental Health Association-Waterloo Wellington Chapter, and the Canadian Consortium for the Investigation of Cannabinoids. He is also passionate about science communication, and has presented at TEDxGuelphU and visits local schools and community centres to speak about substance use. Lastly, he also chairs the Equity Diversity and Inclusion committee of the Canadian Association for Neuroscience, and is heavily involved in community-engaged scholarship around harm reduction in his courses.
---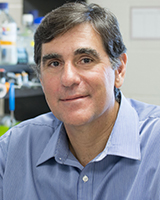 Marco Antonio Maximo Prado
Robarts Research Institute
Department of Physiology and Pharmacology/Department of Anatomy & Cell Biology
Brain and Mind Institute
University of Western Ontario
Marco Prado, a Brazilian-born Canadian neuroscientist, has a strong interest in understanding how molecular and cellular changes in neurodegenerative diseases contribute to protein misfolding and cognitive failure. He uses novel genetically-modified mice to model neurochemical deficits in dementia and also to manipulate proteostasis in mouse models of neurodegenerative diseases. He is particularly focused on studying how long-term changes in neuronal signalling modulate gene expression, cognition and mechanisms that control neuronal resilience. His group discovered that the prion protein interacts with different receptors, including mGluR5, which has emerged as a major target in Alzheimer's disease. Marco Prado received the prestigious Guggenheim Fellowship (Guggenheim Foundation), a Faculty Scholar Award (University of Western Ontario), the Dean's Research Excellence Award (University of Western Ontario) and a visiting faculty award from the Brazilian. His laboratory has been funded consistently in the last 24 years by government and private agencies in three different countries (Brazil, USA and Canada). He has published over 160 peer-reviewed manuscripts.
---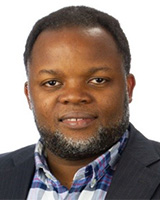 Andrew T. Olagunju
Assistant Professor, Department of Psychiatry & Behavioural Neurosciences, McMaster University
Psychiatrist, Joseph's Healthcare
Andrew T. Olagunju is an Assistant Professor at the department of Psychiatry and Behavioural Neurosciences, McMaster University, and a psychiatrist at St. Joseph's Healthcare Hamilton, Ontario. He holds affiliate position with the Research Institute of St. Joe's Hamilton, and a collaborator on the global burden of disease project at the Institute for Health Metrics and Evaluation (IHME), University of Washington in Seattle, USA. Previously, he was a Senior Lecturer at the College of Medicine, University of Lagos and an affiliate in Research with King's College London. His background includes MBBS from the University of Ilorin (2000), psychiatric residency at the University of Lagos (FMCPsych, 2009 and FWACP, 2010), and Master of Science degree in International Humanitarian Action (module on Epidemiology and Health Policy) from University College Dublin (European Union Commission Erasmus Mundus scholar, 2007). He completed an Australian Government sponsored postgraduate training in translational psychiatry at the University of Adelaide and a Clinical Fellowship at McMaster University.
He devotes his time to medical education and cutting-edge research in psychiatric epidemiology, public mental health, health service evaluation, global health, and the application of translational medicine in psychiatry. He has over 150 publications, including papers in top journals such as Nature, New England Journal of Medicine, Lancet, and JAMA that are highly cited (35,000+ citations, H-index=48). He has received recognition for his research work, including awards, from the American Society of Clinical Oncology, Society of Biological Psychiatry, American Society of Clinical Psychopharmacology, and Japanese Society of Psychiatry and Neurology.
Since 2018, he works on the editorial boards of several journals, including the Journal of Clinical Sciences, Journal of Climate Change and Health, and he is an Associate Editor with Frontier in Psychiatry (Section on public mental health). He is a grant reviewer for Wellcome Trust, UK.
He is a founding board member of Patela Care Foundation, a non-governmental organization with mainstream health programs for the underserved population to alleviate suffering, poverty and promote equitable access to health services. He supports mental health advocacy and the development of research capacity in developing countries.
---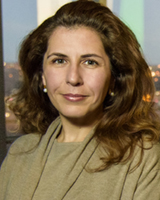 Helen-Maria Vasiliadis
Senior Research Scholar
Fonds de Recherche du Québec – Santé
Professor and Researcher
Université de Sherbrooke
Dr. Vasiliadis is a Senior Research Scholar of the Fonds de Recherche du Québec – Santé and Professor and Researcher at the Université de Sherbrooke in the Department of Community Health Sciences at the Faculty of Medicine and Health Sciences and at the Research Centre of the Charles Lemoyne Hospital.
She holds a doctorate degree in Epidemiology and Biostatistics from McGill University and a master's degree in Pharmacology from the Université de Montréal. Her post-doctorate at the Harvard School of Public Health focused on psychiatric epidemiology.
Her program of research aims to estimate a balanced mental health care system by evaluating mental health performance indicators at the population and individual levels for an efficient mental health system to adequately meet the mental health needs of populations. She is currently leading a large population-based cohort study of community living older adults on issues regarding chronic physical and mental illnesses and ethics in research for vulnerable populations, as well as the economic aspects of healthcare funding and inequality surrounding the receipt of appropriate mental health care in Canada.
---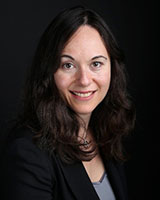 Simone Vigod
Chief, Department of Psychiatry, Women's College Hospital
Shirley A. Brown Memorial Chair in Women's Mental Health Research, Women's College Research Institute
Associate Professor & Director of the Division of Equity, Gender and Population, Department of Psychiatry, University of Toronto
Adjunct Scientist, ICES, Toronto, Ontario
Dr. Simone Vigod is an Associate Professor in the Department of Psychiatry at the University of Toronto, and Chief, Department of Psychiatry at Women's College Hospital. Her background includes an Honours BSc in Psychology from McGill University (1999), MD from the University of Toronto, UofT (2003) and psychiatric residency at UofT (FRCPC, 2009) and a Masters of Science in Clinical Epidemiology from the UofT Institute for Health Policy, Management and Evaluation (IHPME) (2011). Dr. Vigod's research addresses disparities in health and health care for individuals with psychiatric disorders, with a specific focus on women across the lifespan and on equity in access to treatment for diverse populations. She is an Adjunct Scientist at ICES in Toronto, Ontario where she conducts her population-based epidemiological research focused on the health of women with mental illness and their children. In 2018, she obtained the Shirley A. Brown Memorial Chair in Women's Mental Health Research at Women's College Research Institute at Women's College Hospital where she runs a clinical research program that focuses on novel health system interventions to improve access to and uptake of care for women with mental illness.
Date modified: