IIPH Institute Advisory Board Members – Biographies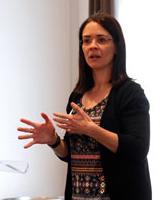 Debbie Martin (Chair)
Associate Professor & Tier II Canada Research Chair in Indigenous Peoples' Health and Well-Being
Faculty of Health
Dalhousie University
Debbie Martin is an Inuk scholar (NunatuKavut) and Tier II Canada Research Chair in Indigenous Peoples' Health and Well-Being. She is Associate Professor in the Faculty of Health, with cross-appointments in the Faculties of Dentistry and Management at Dalhousie University (which is situated on the unceded territory of the Mi'kmaq). She is also an Associate Research Scholar of the Healthy Populations Institute. Dr. Martin is an interdisciplinary-trained health researcher, whose research interests focus on addressing key societal and community level structures that influence chronic disease prevention in Indigenous communities. Dr. Martin is the Nominated Principal Investigator of the Wabanaki-Labrador Network (one of nine CIHR-funded Network Environments for Indigenous Health Research) and the CIHR-funded Atlantic Indigenous Mentorship Network. Both of these Networks aim to build capacity for Indigenous health research throughout the Atlantic region.
---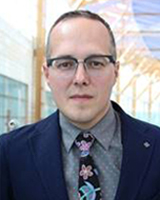 Christopher Mushquash, PhD, C.Psych. (Vice-Chair)
Canada Research Chair in Indigenous Mental Health and Addiction
Associate Professor, Department of Psychology at Lakehead University, and the Northern Ontario School of Medicine
Clinical Psychologist, Dilico Anishinabek Family Care
Christopher Mushquash, HBSc., M.A., Ph.D., C.Psych., is Ojibway, and a member of Pawgwasheeng (Pays Plat First Nation). He is a registered clinical psychologist (Ontario), Associate Professor in the Department of Psychology at Lakehead University, and the Northern Ontario School of Medicine, Clinical Psychologist at Dilico Anishinabek Family Care, Associate Vice President Research at the Thunder Bay Regional Health Sciences Centre, and Chief Scientist at the Thunder Bay Regional Health Research Institute. He is a Canada Research Chair in Indigenous Mental Health and Addiction, with expertise in rural and northern clinical practice and the development of culturally appropriate interventions for mental health and addiction difficulties in First Nations children, adolescents, and adults. He is an academic researcher and Indigenous scholar who was born and raised in rural Northwestern Ontario. In 2017, Dr. Mushquash was inducted into the Royal Society of Canada College of New Scholars, Artists and Scientists.
---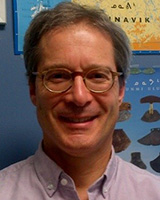 Paul Brassard
Associate Professor of Medicine, McGill University
Principal Investigator, Center for Clinical Epidemiology, Jewish General Hospital
Assistant Professor, Faculty of Medicine, School of Public Health, Department of Community and Preventive Medicine, Université de Montréal
Dr. Brassard is a clinician-scientist and teacher with postgraduate training in parasitology and epidemiology and a Fellow of the Royal College of Physician of Canada in public health and preventive medicine with special interest in communicable disease control and prevention and circumpolar health. He is an Associate Professor of Medicine at McGill University and a principal investigator in the Center for Clinical Epidemiology of the Jewish General Hospital in Montreal and an Assistant Professor at Université de Montréal, Faculty of Medicine, School of Public Health, Department of Community and Preventive Medicine.
He previously served on the Board of Directors of the Canadian Society for Circumpolar Health, as the Secretary-Treasurer of the International Network for Circumpolar Health Research and on the Board of Directors of the International Association of Circumpolar Health Publishers.
He has extensive experience in management of field research and participatory-based interventions involving the Canadian Indigenous population and currently developing a screening, prevention and promotion agenda focusing on the modern cancers touching the Inuit population of Canada.
---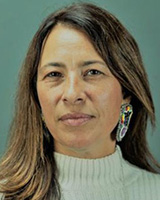 Janice Cindy Gaudet
Assistant Professor, Campus Saint-Jean, University of Alberta
Janice Cindy Gaudet is an Assistant Professor and Canada Research Chair at the Campus Saint-Jean, University of Alberta. Her research focuses on the intersections of Métis women's kinship, land, wellness as tied to decolonizing research methodologies.
---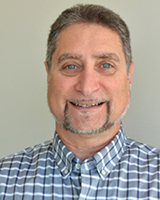 Pierre S. Haddad PhD
Tenured Professor
Department of Pharmacology and Physiology
Université de Montréal
Pierre Sélim Haddad obtained his PhD degree in the Department of Pharmacology and Physiology at the Université de Montréal in 1986 where he returned as a professor in 1990 after carrying out two postdoctoral fellowships (University of Vienna, Austria and Yale University, USA). He has authored over 150 peer-reviewed publications, more than half of which on the subject of Natural Health Products (NHP). In 2003, he successfully built the Canadian Institutes of Health Research (CIHR) Team in Aboriginal Antidiabetic Medicines, a multidisciplinary group of researchers studying the antidiabetic potential of plants used by Canadian First Nations in their traditional medicine, which he still leads today. The team was notably acclaimed in national and international forums for its unprecedented comprehensive research agreement protecting Aboriginal Traditional Knowledge and related Intellectual Property.
Dr. Haddad is also a member of several research centers/groups, notably the Nutrition and Functional Foods Institute (INAF) at Laval University. Dr. Haddad was the founding Vice-President of the Natural Health Products Research Society of Canada (NHPRSC) that was instated in 2003 and is currently President. Between 2003 and 2007, he acted as a research consultant in complementary and alternative medicine for the Lucie and André Chagnon Foundation, the largest philanthropic organization in Canada. In 2007-2008, Dr. Haddad was Vice-President Research and Development of the company PharmAfrican Inc., a biotech seeking to develop botanical drugs from African medicinal plants. He also sat on the Research committee of the Guild of Herbalists of Quebec from 2004 to 2009, when he was instated as a member of their Wisdom Committee on which he still sits today. On several occasions, Dr. Haddad acted as an expert advisor for the Natural and Non-prescription Health Products Directorate as well as for the Office of Biodiversity of Environment Canada. Dr. Haddad sits on the Institute Advisory Board of the CIHR Institute of Indigenous Peoples Health since 2009. Finally, from 2011 to 2014, he acted as the Scientific Director of Genacol Corporation Canada inc., one of the leading NHP companies in Quebec, Canada. Dr. Haddad has also collaborated with several other NHP companies through his consulting company Phytothera inc. created in 2014, which holds 3 Natural Product Numbers (NPNs) for formulations targeting immune and metabolic health. In May of the same year, he received the prestigious Neil Towers Award from the NHPRSC in recognition of his significant contribution to the field of natural health products. In 2015, he was appointed to the Advisory Board of the American Botanical Council and in 2019 he became Editor-in-Chief of the Journal of Natural Health Product Research.
Dr. Haddad is recognized nationally and internationally for his work on NHPs and functional foods in relation to metabolic diseases such as obesity and diabetes, particularly in the context of Indigenous health and wellbeing.
---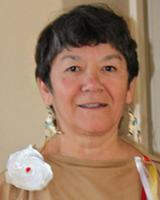 Mabel Lena Horton, B.A., M.P.A
Retired Nurse and Health Consultant
As a retired nurse and health consultant, Mrs. Horton has extensive experience working with First Nation health and political organizations in Manitoba, including 10 years with the Assembly of Manitoba Chiefs.
Mrs. Horton had the opportunity to travel throughout Canada, as a policy analyst on eHealth and Tele-Health. With experience in northern isolated community nursing and public health, she has developed a deep understanding of health issues pertaining to First Nations health. Her association with the Canadian Society of Circumpolar Health, the International Union of Circumpolar Health, and other international Indigenous research professional organizations, has provided her with further knowledge and a global perspective on health issues pertaining to Indigenous people.
Mrs. Horton is fluent in her native Cree language. She is involved in traditional First Nation practices and she currently acts as a knowledge keeper /elder advisor to First Nation health programs for political and provincial organizations. She is a volunteer organizer of the annual Palliative Manitoba conference and sits on the Manitoba MultiFaith spiritual committee.
---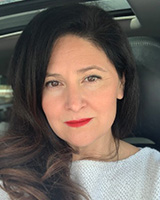 Dr. Jennifer Leason, PhD
CIHR, Tier II Canada Research Chair, Indigenous Maternal Child Wellness
Associate Professor, University of Calgary
Associate Editor, Canadian Journal of Public Health
Boozhoo, Aniin Keesis Sagay Egette Kwe nindiznikaaz (greetings, my name is First Shining Rays of Sunlight Woman). Dr. Jennifer Leason is a member of Pine Creek Indian Band, Manitoba and the proud mother of Lucas and Lucy. Dr. Leason is a Canadian Institute of Health Research (CIHR), Canada Research Chair, Tier II, Indigenous Maternal Child Wellness and an Associate Professor at the University of Calgary. Dr. Leason is an Associate Member of the CIHR College of Reviewers and Associate Editor of the Canadian Journal of Public Health. She is the recipient of a CIHR New Investigator Award (2017-2020); New Frontiers in Research Fund Award (2019-2021); and CIHR Operating Grant (2020-2023), among other Patient Oriented Research grants and partnerships. Her research aims to address perinatal and maternal-child health disparities and inequities by examining maternity experiences, healthcare utilization, and social-cultural contexts of Indigenous maternal child wellness.
---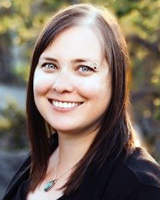 Candice Lys, PhD, M.S.M.
Founder & Executive Director – FOXY/SMASH
Research Associate, Aurora College
Dr. Candice Lys grew up in a very large Métis family in Fort Smith, NWT and now resides in Yellowknife.  She holds a PhD in Public Health Science from the University of Toronto, a MA in Health Promotion from Dalhousie University, and a BA Honors (with First Class Honors) in sociology from the University of Alberta.  She has nearly 20 years of experience as a community-based sexual and mental health promotion expert and researcher.
Candice is the Co-Founder/Executive Director of FOXY (Fostering Open eXpression among Youth) and SMASH (Strength, Masculinities, and Sexual Health).  FOXY and SMASH are peer-led, trauma-informed, arts-based sexual and mental health programs that use the arts to facilitate discussion, education, and healing among Northern and Indigenous youth, reaching over 6000 youth to date.  In 2014, FOXY was the first organization to be awarded the entire $1 million Arctic Inspiration Prize. Candice is recognized as the only Ashoka Fellow from the NWT and has earned the Meritorious Service Medal (Civil Division) from the Governor General of Canada, a 2020 Indspire Award for Education, and a CIHR Vanier Canada Graduate Scholarship, among numerous other awards.
She is a Mama to a little human Luca and a rambunctious beagle named Maple.
---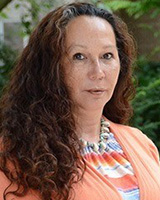 Dr. Dawn Martin Hill
Associate Professor, Indigenous Studies Program, Department of Anthropology, McMaster University
Dawn is Mohawk and resides at Six Nations with her family. She was the first Indigenous cultural anthropologist in Canada and continues to break barriers in education and research. Her primary research over two decades is working with women and youth to develop Indigenous ways of knowing strategies, holistic assessments of community wellness, traditional medicine and improving quality of life. She founded the Indigenous Studies Program at McMaster University as a graduate student, and more recently, the Haudenosaunee Environmental Health Task Force to build an infrastructure of environmental health research located on Six Nations. The HEHTF is currently exploring how Indigenous families' wellness is impacted by lack of access to clean water.  Dawn's focus is on community-led research, Indigenous knowledge, and citizen science.
As a Principal Investigator, Dawn leads several Global Water Futures projects, including Co-creation of Indigenous Water Quality Tools and Ohneganos: Indigenous Ecological Knowledge, Training & Co-Creation of Mixed Method Tools. Ohneganos has partnerships with two communities, Six Nations of the Grand River in Ontario and Lubicon Lake Band of Little Buffalo in northern Alberta, and is working to address issues of water security and water sovereignty by grounding them in the health of the environment. Her all-female Haudenosaunee research team working on a project titled Tehtsitehwa: kenrotka: we (Together We Pull It From The Earth Again) – The Ohero:kon Youth Health Intervention (CIHR-IIPH), focuses on a rites of passage program for youth as a nation building strategy. Dawn has presented at the United Nations Permanent Forum on Indigenous Issues with her governance teams supporting young community women's research on exploring environmental rights of Haudenosaunee women to land, water and bodies. Her team's research is on multiple social media platforms under the name Ohneganos Ohnegahdę:gyo, including a video podcast Ohneganos: Let Talk Water podcast which recently receive the People's Choice Award for the Future Ground Prize from the David Suzuki Foundation.
Dawn is a new member representing Canada on the UNESCO Hydrology Committee. She has been publishing Indigenous knowledge research since 1992, her book, Indigenous Knowledge & Power: the Lubicon Lake Nation in 1997 documents the impact of oil and forestry extraction in northern Alberta on the Lubicon people. She has numerous peer reviewed publications in Journal of Aboriginal Health, NAHO and other book chapters including a recent publication titled: Doctrine of Discovery: A Mohawk Feminist Response to Colonial Domination and Violations to Indigenous Lands and Women in Rowman and Littlefield Handbook, Women Studies in Religion, 2021. Dawn has also directed and produced three films on culture, women, and Indigenous community healing. She has worked diligently to conserve and protect Indigenous knowledge and language as founder of the Indigenous Elders and Youth Council and has longstanding partnerships with the Amazon Conservation Team, Kawenni:io immersion school, Six Nations Health Services, and Lubicon Cree Nations. Dawn is a leader in Indigenous ways of knowing and continues to advocate for Indigenous intellectual equity.
Referencing Joyce Tekahnawiiaks King (2007), "From the perspective of the traditional Haudenosaunee, we speak in terms of responsibilities with respect to water, not in terms of water rights. From time immemorial, we have held the view that the "law of the land" is not man-made law, but a greater natural law, the Great Law of Peace ….the root words for "rain" in Mohawk means expensive, or precious or holy'. Culturally, we would not abuse this resource". Dawn's specific research interests in traditional knowledge naturally highlights solutions in improving quality of life through attention to gender, governance, and well-being related to water quality.
---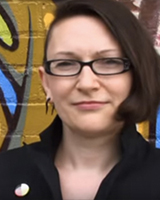 Margaret Robinson
Assistant Professor, Indigenous Studies Program
Department of Sociology & Social Anthropology
Dalhousie University
Affiliate Scientist, Centre for Addiction & Mental Health
Margaret Robinson is a Mi'kmaq scholar from Nova Scotia and a member of the Lennox Island First Nation.
Her research examines mental health and substance use in Indigenous and Settler populations, especially among sexual and gender minority people. She is currently an Assistant Professor in the Indigenous Studies program in the Sociology & Social Anthropology Department at Dalhousie University in Halifax, and an Affiliate Scientist at the Centre for Addiction & Mental Health in Toronto.
---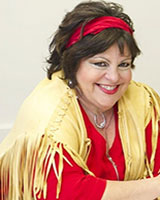 Elder Mary Wilson
Resident Elder Cultural Specialist at Manitoba Adolescent
Treatment Centre and Child and Family Services
Known to many as Grandmother Of Four Directions and Walks With Wolves. Renowned in Canada and many parts of the world as a spiritual teacher, Spirit Walker, and Healer Mary's gentle presence has touched many lives over the past forty years helping people heal, emotionally, physically, and spiritually.
Mary is presently working as a Resident Elder Cultural Specialist at Manitoba Adolescent Treatment Centre and Child and Family Services.
Mary has worked as an Elder at the Circle Of Life Thunderbird House co-creating programs with Elder Mary Richard. She has served as an Elder and Spiritual Care person at Neeginan Emergency Centre (First Nations Homeless Shelter). While she was there, Mary created addiction therapy groups, a literacy program, and a safe place for individuals to lay down their pain. Mary also taught the clientele relaxation techniques to assist in a better way of life.
Mary is finishing her Ph.D. in Philosophy with Clinical Hypnotherapy as a major. She has also been honoured with two Honorary Doctorates in Philosophy and Divinity.
As the founder of Core Area Christmas, she orchestrated a dinner and gift giving for thousands of children for many years.
Recently she provided support as Elder for the movie We were Children (Residential School survival) and also with the murdered and missing series Taken. She is involved with the inquiry documentary by the federal government. She has been asked by the Province of Manitoba to support as Elder/Therapist for The 60's Scoop (stolen Aboriginal children) to name a few of her accomplishments.
Mary also is involved with Eagle Vision the production company who is famous for the movie Capote and Lovesick amongst others. Mary's Role is to oversee that correct spiritual content is present and respected.
Frequently involved as an interventionist she provides support to many as well as providing individual life coaching and healing.
Over the years she has been a public speaker and provides a safe environment for people to be themselves. Mary is a gifted individual who not only inspires but helps to motivate and redirect people into positivity.
Date modified: