Health Research Training at CIHR
Developing the next generation of leaders within and beyond the health research enterprise
Health research training is a core priority for CIHR, and our investments in this area have allowed us to contribute to the development of highly qualified personnel to strengthen the health research enterprise and the Canadian economy.
Over the last 10 years, CIHR has invested approximately $1.9B, over 19% of its annual investments (on average), to support masters, doctoral, and postdoctoral trainees through a variety of mechanisms (i.e., Training and Career Support; TCS, Investigator Initiated Research; IIR, and Research in Priority Areas; RPA Programs) and diverse funding approaches (i.e., direct awards, indirect stipends, and training grants).
CIHR defines successful research training outcomes as the development of scientific, professional, and organizational leaders within and beyond the health research enterprise. We are actively working to achieve this vision by staying abreast of training best practices and innovations, and integrating these into initiatives, programs, policies, and other activities.
Success in research training requires collaboration of all training stakeholders, of which CIHR is only one of many players. We look forward to continuing to work with trainees, researchers/mentors, academic institutions, other funders, employers, and others to learn from and coordinate our efforts toward the betterment of the health research enterprise.
Trainee Spotlight

Speech and Hearing Awareness Month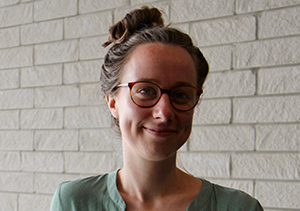 Date modified: