Applied Public Health Chair – Damien Contandriopoulos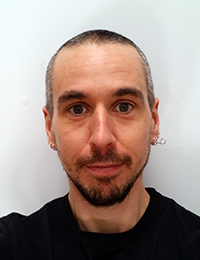 This Chair is supported through the CIHR Community-based Primary Health Care (CBPHC) Signature Initiative.
Damien Contandriopoulos, BSc, MSc, PhD, is an Associate Professor in the faculty of Nursing at l'Institut de recherche en santé publique de l'Université de Montréal (IRSPUM), as well as the co-director of the knowledge exchange platform of Quebec's Nursing Intervention Research Network (RRISIQ). Dr. Contandriopoulos obtained his BSc in Biology and Anthropology, MSc in Anthropology, and PhD. in Public Health (Administration) at the University of Montreal. Dr. Contandriopoulos has expertise in the areas of health policy-making processes, evidence use in decision-making, as well as analysis of high-performance healthcare delivery models. Dr. Contandriopoulos brings this multi-disciplinary experience into his role as CIHR/PHAC Applied Public Health Chair on the topic of reforms to improve the performance and sustainability of Canada's health care system.
The decision-making collaborator on Dr. Contandriopoulos Chair in Applied Public Health is Danielle Fleury, Quebec's Chief Nursing Officer.
Dr. Contandriopoulos' Chair
Key challenges for health systems in the next decade include the pervasive nature of health inequalities, limitations in health service accessibility, continuity and comprehensiveness, especially in primary care, demographic shifts, technological developments, and fiscal constraints. However, at the programmatic level, there is evidence of the effectiveness of intervention-based solutions to address the aforementioned challenges. Globally, the missing link is how to translate existing programmatic evidence into better policies and practices. These gaps and deficits guide Dr. Contandriopoulos' research.
Chair Objective
Dr. Contandriopoulos, as an Applied Public Health Chair, aims to support the development and implementation of reforms to ameliorate the performance and sustainability of Canada's health care system.
There are two guiding mainstays that influence the direction and scope of Dr. Contandriopoulos research. Firstly, he recognizes that in order to make headway in the collective capacity of the Chair, interdisciplinary conceptual approaches are integral. Further, drawing upon 'how-to' evidence from a myriad of fields including, knowledge translation, political science, organizational theory, and public administration is a promising way to influence policies and programs. Secondly, Dr. Contandriopoulos is of the opinion that improvements to population health and well-being are possible through the integration of primary care delivery structures with prevention and health promotion interventions.
Moving forward, Dr. Contandriopoulos will pursue three complementary research axes. The first axes pertains to policy-making and implementation processes, the second focuses specifically on the role of information involved in decision making and policy processes, and the third focuses on the support, implementation, and analysis of interventions intended to improving organizational and clinical practices.
Want to learn more?
To learn more about Dr. Contandriopoulos research and projects, please visit:
He can be followed on Twitter: @Faussenurse and @ChairePoCoSa.
Publications
Contandriopoulos, D.; Brousselle, A.; Breton, M.; Sansgter-Gormley, E.; Kilpatrick, K.; Dubois, C.-A.; Brault, I.& M. Perroux (2016) Nurse practitioners, canaries in the mine of primary care reform. Health Policy online first
Contandriopoulos, D., Hanusaik, N., Maximova, K., Paradis, G. & J. L. O'Loughlin (2016) Mapping collaborative relations among Canada's chronic disease prevention organizations. Article sous presse dans Healthcare Policy
Date modified: