Inflammation in Chronic Disease – Partners
The Inflammation in Chronic Disease initiative is co-led by the CIHR Institute of Musculoskeletal Health and Arthritis, and the CIHR Institute of Infection and Immunity. These two lead institutes are pleased to have had the partnership of the following external organizations:
Canadian Blood Services
Crohn's Colitis Canada, formerly the Crohn's Colitis Foundation of Canada
Cystic Fibrosis Canada, formerly the Canadian Cystic Fibrosis Foundation
Fonds de recherche du Québec – Santé (FRQS)
Genome British Columbia
Kidney Foundation of Canada
The Arthritis Society
These partners and CIHR are working together towards a common goal: understanding and fighting chronic inflammation. For example, research indicates that microbiotas, the collections of microbes that colonize naturally within the human body, play a role in inflammation, and the data collected so far could lead to new therapies for inflammatory bowel disease (IBD). Under the Canadian Microbiome Initiative, which is part of the Inflammation and Chronic Disease initiative, CIHR is working with Crohn's Colitis Canada, Cystic Fibrosis Canada, and Genome BC to establish Canada as an international leader in microbiome research.
Inflammation and immunity also play a crucial role in the success or failure of organ transplant. Under the Transplant Research Initiative, which is also part of the Inflammation and Chronic Disease initiative, CIHR is working with partners such as the Canadian Blood Services, the Kidney Foundation of Canada, Cystic Fibrosis Canada, Genome BC and FRQS to support the Canadian National Transplant Research Program. This national research program aims to improve the lives of Canadians for whom transplantation offers a 'second chance' at health.
Chronic inflammation is a major challenge for the health system, and there is a pressing need to find solutions through research. That is why CIHR's collaboration with Crohn's Colitis Canada and the Arthritis Society for the Team Grant: Health Challenges in Chronic Inflammation Initiative is important. This partnership will help finance capacity building and bring inflammation research in Canada to the next level.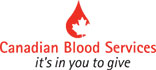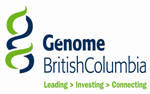 Date modified: