Inflammation in Chronic Disease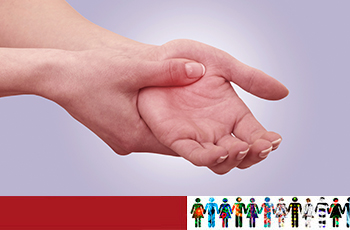 Inflammation is part of the body's immune response. A powerful, highly-adaptive system, it helps protect against infection and repair damaged tissue. It is driven by cells of the immune system, but also adapts to the microbiome – the collections of microbes that colonize naturally within the human body. Despite its crucial role in protecting the body, inflammation can also be inappropriate and "misplaced" leading to a wide range of chronic conditions such as rheumatoid arthritis, inflammatory bowel disease, asthma, and multiple sclerosis. Inflammation also plays an important role in the most common causes of death worldwide, including atherosclerotic cardiovascular disease, cancer, and chronic obstructive lung disease. Taken together, it is clear that inflammation contributes broadly to chronic illnesses that affect a large proportion of Canadians.
In recognition of the key role that inflammation plays in multiple chronic diseases, many of which overlap, CIHR has launched a Signature Initiative aimed at understanding commonalities and differences between these chronic diseases in the role that inflammation plays. The vision of CIHR's Inflammation in Chronic Disease Signature Initiative, which was initiated at the 2011 Consensus Conference, is to establish new interdisciplinary teams that bring together groups of researchers who could undertake truly innovative research in the field of chronic inflammation. It is anticipated that the initiative will support the discovery and validation of common biomarkers, therapeutic targets, and inflammatory mechanisms among chronic diseases, as well as develop prevention and treatment approaches.
This initiative is co-led by the following CIHR Institutes:
Musculoskeletal Health and Arthritis
Infection and Immunity
The Inflammation in Chronic Disease initiative also encompasses two other CIHR research initiatives, the Canadian Microbiome Initiative and the Transplantation Research Initiative.
CIHR recognises the importance of inflammation in chronic diseases research. IMHA and III leadership are in discussion about future research opportunities to further address this important health concern for Canadians.
Date modified: