Identifying policy interventions to reduce household food insecurity
Institution
Nominated Principal Investigator
Valerie Tarasuk, University of Toronto
Program team

Co-Principal Investigator

Craig Gundersen,
University of Illinois at Urbana-Champaign

Co-investigators

University of Calgary
Centre for Addiction and Mental Health

Paul Kurdyak
Catherine Mah
Jurgen Rehm
Research objective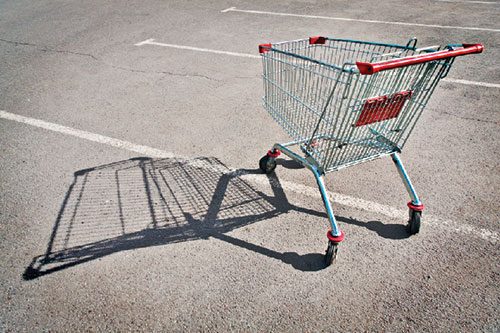 Household food insecurity is a profound marker of health inequity in Canada, but actions to address it are presently impeded by limited awareness of the scale and seriousness of this problem and a lack of knowledge about what constitutes effective policy intervention.
This research program is designed to delineate the conditions that produce and mitigate household food insecurity; elucidate the impact of specific policy interventions on the population prevalence and severity; and identify promising directions for future intervention. The research and associated knowledge translation activities will also build much-needed capacity in interdisciplinary research and policy analysis on food insecurity.
Approach
Current research activities include:
analyses of linked health services and health survey databases to determine the effects of food insecurity on health outcomes, service utilization, and health care costs ;
interpretive policy analysis to elucidate how food insecurity is socially constructed as a policy problem in Canada;
examination of how existing income support programs for seniors function to lower their risk of food insecurity;
inter- and intra-jurisdictional comparisons to identify the effects of specific provincial/territorial policy interventions (e.g., poverty reduction strategies, supplementary drug benefit programs) on vulnerability;
modeling the potential impact of implementing specific interventions (e.g., school meal programs, public food assistance programs) by drawing upon insights from analyses of program impacts in the US.
Concurrently, we are developing mechanisms for knowledge translation to facilitate the spread and uptake of new and existing knowledge about food insecurity in Canada including ongoing website activity, the creation and distribution of annual reports on household food insecurity, and relationship and capacity building with knowledge users.
Project update: How many Canadians are food insecure and what can be done about it?
Research to Identify Policy Options to Reduce Food Insecurity (PROOF)
The PROOF team is an interdisciplinary, internationally-based group of researchers, working with knowledge users in the public sector and national non-governmental organizations on a five-year research program funded by CIHR. The goal of this research program is to identify attributes of effective policy approaches to improve household food insecurity in Canada.
Food insecurity (more commonly called "hunger") is a term used to describe the state of being without reliable access to a sufficient quantity of affordable, nutritious food—usually due to financial constraints. In 2012, over 4 million Canadians struggled to put food on the table.
Food insecurity takes a very real toll on the health of Canadian adults and children alike, and so it is linked to increased health care spending. To date, our main response to this problem has been food banks, but more is needed to tackle the root causes of food insecurity in Canada.
In order for policy makers, public health planners, and advocacy groups to take action to reduce food insecurity, they need accurate information on how many people experience this problem and why. In the past, the only way to know anything about 'hunger' was by looking at the information gathered by food banks. However, food bank statistics seriously underestimate the scale of this problem because most people who are food-insecure do not go to food banks.
In July 2013, the PROOF team launched the first in a series of annual reports to describe household food insecurity in Canada. Two additional reports have been released since then. These reports depict food insecurity as a serious and growing public health problem. The CIHR grant received by the researchers provided the support to complete the analyses, writing, design and preparation of the reports. The reports and related research papers can be downloaded from the team's PROOF website.
The PROOF team has worked to identify ways that we can reduce food insecurity in Canada. By studying the effects of the public pensions provided to Canadian seniors, they have shown that a guaranteed annual income can protect people from food insecurity.  They have also shown that food insecurity can be reduced by improving the circumstances of people on social assistance, and that the rate of food insecurity in a city is affected by rental costs and unemployment rates.
The work of the PROOF team shines a spotlight on the size and seriousness of food insecurity in Canada, but also how this problem can be remedied through public policies. Policy makers, planners, public health professionals, and advocacy groups now have access to timely and reliable information on food security that can be used to find solutions to this important problem.
Associated links
Selected publications
Date modified: