Biography – INMHA Associate Scientific Director: Dr. Eric Marcotte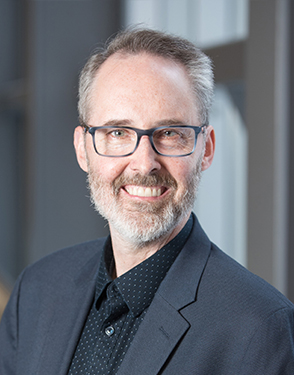 Eric Marcotte, Associate Scientific Director, Institute of Neurosciences, Mental Health and Addiction (INMHA), Canadian Institutes of Health Research (CIHR)
As Associate Scientific Director of the CIHR Institute of Neurosciences, Mental Health and Addiction (CIHR-INMHA), Dr. Marcotte plays a key role in the development and implementation of innovative research programs to improve health within the broad mandate areas of the institute.
Dr. Marcotte joined CIHR in 2003 to establish the Regenerative Medicine and Nanomedicine Initiative, one of the agency's inaugural major strategic initiatives, securing $87M CAD in research funding. Since 2010, Dr Marcotte has been the strategic lead for the Canadian Epigenetics, Environment and Health Research Consortium (CEEHRC), a CIHR signature initiative that has secured over $96M CAD for transformative, integrative research in epigenomics and epigenetics. More recently, he has led the development of the Integrated Cannabis Research Strategy (ICRS), which has secured over $37M CAD of initial funding from CIHR and key partner organizations to address urgent research issues related to the legalization and regulation of cannabis in Canada.
Dr. Marcotte serves as Chair of the Executive Committee of the International Human Epigenome Consortium (IHEC) - a $200M USD international research coordinating activity. He has been active in the leadership of a number of international consortia, including having served on the Steering Committee of the International Mouse Phenotyping Consortium (IMPC), the Network Steering Committee of the European Research Area Network for European Funding for Neuroscience Research (ERA-NET NEURON), and the Executive Board of the International Initiative for Traumatic Brain Injury Research (InTBIR). He also currently serves on the Steering Committee of the International Alliance of Mental Health Research Funders (IAMHRF).
Dr. Marcotte holds a PhD in Medical Sciences from McMaster University, and did post-doctoral work at McGill University. Prior to CIHR, he served for several years as a biotechnology analyst in the investment sector, and as a sessional lecturer at McMaster University.
Date modified: