The Institute of Gender and Health opens new office at Simon Fraser University in Vancouver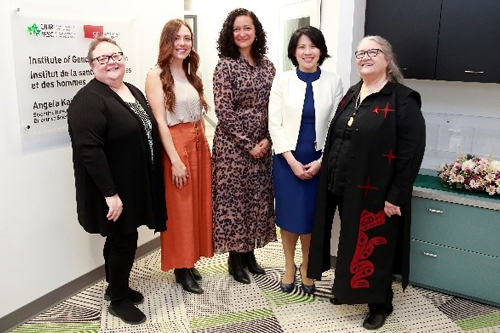 On May 2, 2023, the Institute of Gender and Health (IGH) held its grand opening at Simon Fraser University's (SFU) Harbour Centre campus in Vancouver, BC. Forty-three esteemed guests and members of the community were present to celebrate this new milestone for the Institute. 23 guests also attended remotely by livestream. IGH Elder-in-Residence Sheila Nyman welcomed guests with a grounding opening and held a smudging ceremony to officially open the new office space. Attendees heard inspiring speeches from SFU President Dr. Joy Johnson, CIHR President Dr. Michael Strong, CIHR; Governing Council member Dr. Brianne Kent and IGH Scientific Director Dr. Angela Kaida. At the event, Dr. Kaida proudly released IGH's 2015-2022 Impact Report titled "A New Era of Sex and Gender Science" which highlights IGH's transformative leadership to make science more rigorous and inclusive with sex and gender. Dr. Kaida shared her vision for the future of IGH including advancing intersectional, anti-racist, equity-oriented, and community engaged approaches to sex and gender science. Her vision also includes a focus on understanding the mechanisms of sex-related differences in health, as well as solutions, and a commitment to investing in early career researchers and trainees in sex and gender science. We look forward to the Institute's new chapter in Vancouver.
Those unable to attend the event can watch the recording on Facebook.
"IGH is widely recognized as a global leader in sex and gender science… I know we can count on IGH to continue evolving science to be as inclusive as possible today and in future. Because Canada and the world need sex and gender science."
– CIHR President Michael Strong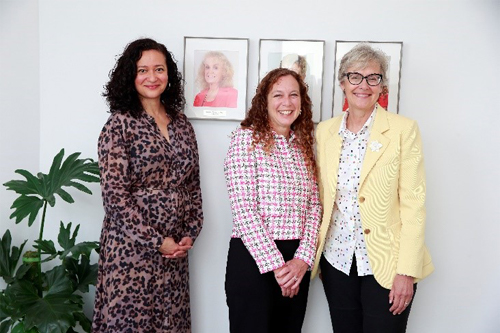 "I think there were many points where people thought the work was done in terms of thinking about the influence of sex and gender on the health of men and women, boys and girls and gender-diverse people. But the work is not done. The challenge ahead is to deepen the work, thinking about intersectionality and Indigenous ways of knowing."
– SFU President and former IGH Scientific Director, Joy Johnson
"To quote our Impact Report, the momentum IGH has created presents massive potential to continue to reshape science for the better. I'm excited to walk that path in partnership with all of you."
– IGH Scientific Director Angela Kaida
Date modified: