Executive management
Associate Vice-President, Government and External Relations
Jeff Moore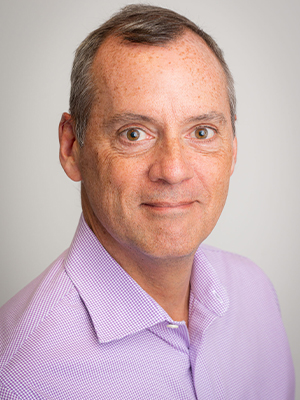 Jeff Moore joined CIHR as Associate Vice-President, Government and External Relations (GER) in April 2022. Consisting of Communications, Strategic Policy, Planning, Evaluation and Results, and Strategic Partnerships and International Relations, the GER portfolio engages stakeholders, builds partnerships and supports CIHR's Institutes to maximize the impact of Canadian health research. Jeff also provides direct advice and support to the President on Indigenous affairs.
With over 30 years of experience in the federal public service, Jeff has served in several executive level positions, including most recently as lead for the Lessons from the Pandemic exercise within the Privy Council Office's Public Service Renewal Secretariat as well as Senior Assistant Deputy Minister for Policy and Strategic Direction with Crown-Indigenous Relations and Northern Affairs Canada. Jeff has also held senior level positions with Health Canada, Employment and Social Development Canada, Innovation, Science and Economic Development Canada, and Infrastructure Canada.
Jeff brings extensive experience in leading complex, horizontal policies and programs related to health research, Indigenous peoples, infrastructure, skills training, technology development, and economic development. Over his career, he has built productive relationships and partnerships with a wide range of stakeholders and partners including the private sector, post-secondary institutions, provinces/territories, and Indigenous organizations.
Jeff holds a Bachelor of Science in Biochemistry, a Bachelor of Science in Physiology, and a Master of Science in Physiology, all from the University of Ottawa.
Jeff is Algonquin and a member of the Kitigan Zibi Anishinabeg First Nation.
Date modified: