Checking in with 2021 Glenda MacQueen Award recipient Dr. Kathleen Sheehan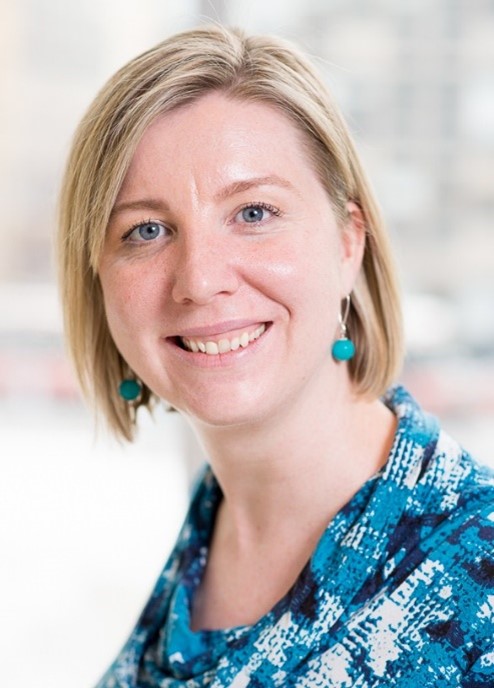 A little over a year has passed since Toronto-based researcher Dr. Kathleen Sheehan was celebrated at the Canadian Psychiatric Association's (CPA) 2021 virtual conference as the inaugural winner of the Glenda M. MacQueen Memorial Career Development Award for Women in Psychiatry.
The award, an initiative of the CPA, the Canadian Institutes of Health Research-Institute of Neurosciences, Mental Health and Addiction (CIHR-INMHA) and Dr. MacQueen's family, was launched to honour the late Dr. MacQueen in March 2020.
In addition to Dr. MacQueen's wide-reaching impacts on the field of psychiatry (like helping to transform national and international treatment guidelines, or the thousands of citations from her critical research work), she's also remembered as a role model to the colleagues and students with whom she shared her labs and clinics.
Through a visionary yet strategic approach to psychiatry, Dr. MacQueen also sought to ensure a more resilient national healthcare system by improving equity for the women working within it. The award in her name was developed to continue that legacy.
Dr. Sheehan was the perfect fit as recipient number one. A clinician and researcher out of the University of Toronto (U of T) and the University Health Network (UHN), she continues to prioritize the mentorship of the students, trainees and associates on her team, a majority of which are women.
The McMaster, U of T, University of St. Andrews and University of Oxford graduate noted the award as having a significant impact on her career development.
"The Glenda MacQueen Award is strengthening my foundations as a leader - both by providing funding to participate in formal leadership training and also by contributing salary support that encourages my undertaking of leadership activities locally, provincially, nationally, and internationally," Dr. Sheehan said.
"It is also increasing my confidence in my capacity to fulfill these roles now and in the next five years. I believe the leadership skills that the award has promoted will serve me well in taking on increasingly important and impactful roles in academic psychiatry."
Of course, this dedication to leadership runs alongside her other priority: award-winning research exploring quality of health care for individuals with mental illness, and the intersection of ethics, law and mental health care.
"My program of research has advanced substantially over the last year," Dr. Sheehan said.
"With the support of the Glenda MacQueen Award, I have had additional time to devote to writing papers, supervising trainees, and participating in research-related activities."
This includes the publication of eight papers (five as first or senior author), with several others in the pipeline.
"The award supported publication in an open-access journal, increasing the dissemination of my work."
Dr. Sheehan continues to focus on mentoring students and residents across a variety of platforms within the U of T/UHN system. This includes through her role as director of the Department of Psychiatry's Clinician Scholar Program, in addition to the supervision of several other students and residents within the U of T/UHN system.
"The Glenda MacQueen Career Development Award has provided funds for me to hire students over the last year and provided me with financial support for my own time to devote to supervision and engagement in these thesis committees," she added.
"I have learned so much through these experiences [that I] can continue to apply in the years to come. With the time to receive my own mentorship from more experienced academic psychiatrists focused on improving my leadership and supervision, I know that I have new knowledge and experience to share with others."
Applications for the third annual the Glenda M. MacQueen Memorial Career Development Award are accepted through February 1, 2023. For more information and to apply, visit the CPA or CIHR-INMHA website.
Date modified: