Dr. Robert Bell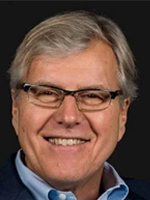 Affiliation
Former Ontario Deputy Minister of Health (2014-2018)
Committee membership
Governing Council
Governance and Nominating Committee
Biography
Robert Bell served as Ontario's Deputy Minister of Health from 2014 to 2018. Prior to this role, he worked as President and Chief Executive Officer of University Health Network (UHN) or nine years. He was previously the Chief Operating Officer at Princess Margaret Hospital, the Chair of Cancer Care Ontario's Clinical Council and the Cancer Quality Council of Ontario. Bell practiced Orthopaedic Oncology Surgery at Mount Sinai Hospital and Princess Margaret Hospital and is a Professor Emeritus in the Department of Surgery at University of Toronto.
Dr. Bell received his Doctor of Medicine from McGill University, a Master of Science from the University of Toronto and achieved his Fellowship in Orthopaedic Surgery in 1983. He completed training in Orthopaedic Cancer Surgery at Massachusetts General Hospital and Harvard University in 1985, and the Advanced Management Program at Harvard Business School in 2005. Dr. Bell is a Fellow of the Royal College of Physicians and Surgeons of Canada, the American College of Surgeons and an Honorary Fellow of the Royal College of Surgeons of Edinburgh.  
Today he provides advice to a number of private and public organizations and serves as a director on not-for-profit and corporate boards. He has published two novels with a third expected in fall of 2022, with all proceeds from these books benefiting UHN foundations.
Date modified: