An everyday medical cabinet staple might simplify joint replacement surgery
Researchers in Halifax are building on previous studies in an effort to simplify the prescription of blood thinners after hip and knee replacements, making post-surgery care easier for patients
Issue
Deep vein thrombosis and pulmonary embolisms are common risks after hip or knee surgery, so doctors often prescribe blood thinners. However, the current regimen of blood thinners is non-standardized, left to the doctor's discretion, and might confuse or make a patient anxious. EPCAT-III is researching the viability of acetylsalicylic acid (ASA) as a standard blood thinner—you'd recognize it as Aspirin!
Research
The EPCAT-II study showed that ASA after rivaroxaban was an effective blood thinner, but EPCAT-III seeks to be more conclusive: it is a double-blinded randomized control trial to offer conclusive support for ASA alone.
Impact
If EPCAT-III is successful, doctors can begin prescribing ASA as a safe, cost effective, and familiar post-surgery blood thinner.
Hip and knee replacements are routine surgeries in Canada with about 110,000 performed in 2020-21, with the number of surgeries increasing year over year until COVID-19 put a pause on elective surgeries. Although a common surgery, there are still risks involved, particularly blood clots leading to deep vein thrombosis (DVT) or a pulmonary embolism (PE), two related health risks concerning blood clots in the veins or the lung, respectively, which is why blood thinners are prescribed after joint replacement surgery.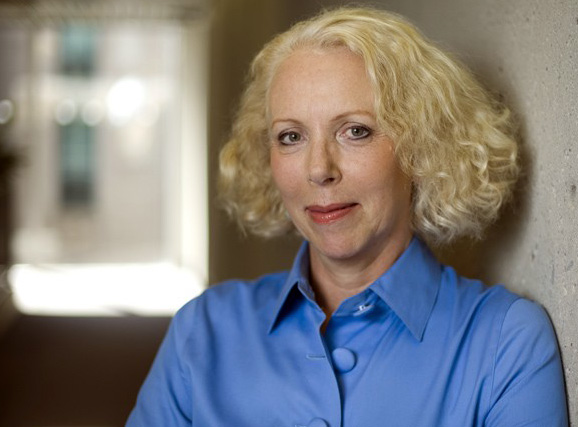 Carol West's story of deep vein thrombosis and pulmonary embolism is, in her words, "so ordinary." Like many, she slipped and, as a result, broke her knee cap. After the surgery, she developed DVTs and a PE. She is now the co-lead of the Patient Partners platform at CanVECTOR and brings the patient perspective to the research team to support recruitment of patients on a new trial studying anticoagulants, called EPCAT-III.
A simpler blood thinner regimen post-surgery
The current regimen of blood thinners prescribed post-surgery can be expensive and lead to complications. But one safe, inexpensive, and widely available drug may just change that: acetylsalicylic acid (ASA), the active ingredient in Aspirin. Unlike many drugs, most people are familiar and comfortable taking ASA (commonly as Aspirin), whether it's for a headache, sinus troubles, or aching joints. But the ubiquity of ASA is why a team of clinical researchers from across Canada led by Halifax's Dr. Sudeep Shivakumar, Lead Principal Investigator, and Susan Pleasance, Project Manager, are studying its potential as the go-to blood thinner for thrombosis patients.
And the research has already shown promising results. In 2018, a team led by Dr. David Anderson shared the findings from the second clinical trial on the topic, EPCAT-II. They discovered that ASA after the more expensive rivaroxaban was not significantly different from rivaroxaban alone in the prevention of venous thromboembolism.
Pleasance, originally an orthopedic trauma nurse but now a clinical researcher and director, has been involved in thrombosis research since the smaller EPCAT-I study in 2003-4. She also managed EPCAT-II.
While the second study showed that acetylsalicylic acid is just as effective as other blood thinners, the researchers were left with some questions unanswered. Now EPCAT-III seeks to be conclusive: can doctors prescribe ASA alone after a hip or knee surgery?
Dr. Shivakumar was a new hematologist when the CIHR-funded EPCAT-II was underway.
"You wouldn't classically think research would come out of Halifax, and I think it really highlighted that if you have a well-thought-out clinical trial with appropriate funding, which CIHR was instrumental in, you can perform top-class research: thousands of patients in the study, answering an important question, changing clinical practice," says Dr. Shivakumar.
The trial just reached a thousand patients with 15 open centres from Calgary to Halifax.
Standardizing treatment
EPCAT-III will finally provide evidence for or against aspirin alone.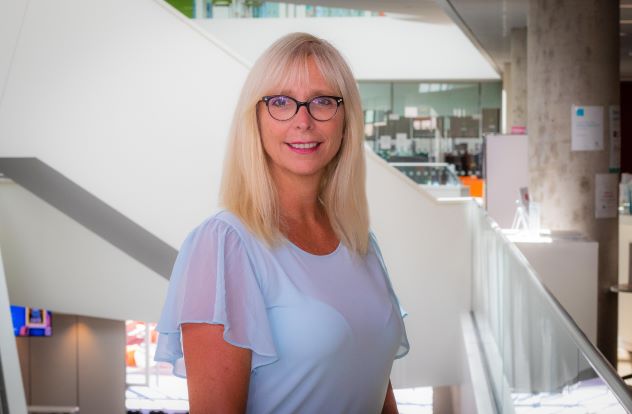 "There's a lot of different practices among Canadian orthopedic surgeons in terms of what drugs they use. If ASA was found to be safe and effective alone, I think the uptake on that would be huge because of the familiarity of the drug," says Dr. Shivakumar. "And the price of the drug really would make it attractive to payers, to patients, and to healthcare providers.
Pleasance pointed out standardizing treatment for blood clots would be one benefit of the trial. As an orthopedic nurse, Pleasance says it was difficult to track what blood thinner each surgeon recommended to prevent blood clots, with every surgeon recommending something different. As such, a study on the efficacy of ASA could benefit orthopedic teams by standardizing treatment.
"The primary users of this knowledge will be the orthopedic teams who take care of patients after surgery," says Dr. Shivakumar. "But I think patients will benefit from knowing that the drug they're using is something they're comfortable with as opposed to a new drug they haven't been on before. I think overall this trial will benefit patients, hopefully leading to fewer complications after surgery."
Bringing a patient's perspective to every new trial
West, as patient partner, has brought the patient perspective to every CanVECTOR meeting in which she participates —even for trials other than EPCAT-III—with the goal of demystifying the clinical trial process for patients.
"We try to make things as understandable as possible for the patient. All the way through the research process we're also engaged in knowledge translation to facilitate conversations that patients will want to have with their clinician," says West. That way, patients can feel more comfortable asking their clinicians about their options post-surgery.
West is also engaged as an equal for this trial, elevating the role of patients in research. "Every agenda for the EPCAT-III Steering Committee has an agenda item for patient partner feedback," says West. "There's always a reminder that there is a patient partner who is an equal part of the process and who is welcome in the discussion, and I'm hoping this becomes best practice for all research teams." Patients have a lot to add, West confirms, and their feedback and suggestions help shape the trial, with the goal of improving and standardizing patient care.
It often takes several trials before medical practice changes. EPCAT-III builds on the earlier findings of EPCAT-II, but Pleasance and Dr. Shivakumar confirmed that interest and expectations are high for making a common surgery a bit easier for patients and practitioners.
Date modified: