Dr. Flora Matheson: Assessing mental health and substance use needs for people released from custody during COVID-19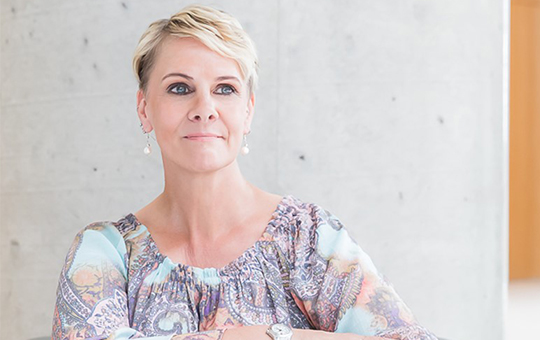 As a medical sociologist and mental health and addictions specialist, Dr. Flora Matheson's research interests lie at the intersection of health and the criminal justice system. However, throughout her 20-year career, she says research in this area has been under-prioritized and under-funded.
"Research on people who have been incarcerated is limited in Canada," Dr. Matheson says.
After seeing the incarcerated population included in the COVID-19 and Mental Health (CMH) Initiative call for applications, Dr. Matheson quickly got to work with Dr. Angela Mashford-Pringle and their community partners to begin research on assessing mental health and substance use needs and service disruptions for people released from custody during the COVID-19 pandemic, with funds from the Canadian Institutes of Health Research (CIHR) Operating Grant: COVID-19 Mental Health & Substance Use Service Needs and Delivery funding opportunity.
In speaking with community partners, Dr. Matheson and her team quickly realized discharge planning wasn't happening in the way it should be early in the pandemic, primarily due to shifts in the service environment and the correctional system. "What was happening during COVID, especially early COVID, was an absence of the usual services, services shutting down, and people released from custody with nowhere to go and no information," Dr. Matheson explains.
In addition to working with community partners, Dr. Matheson's team also consists of women with lived experience of incarceration, which she says adds a crucial voice to research. "Their knowledge of the system has been incredible in understanding the nuances of the qualitative interviews," she says. "It's important to ensure that their voices are part of the research and any solutions that emerge from it."
Through her work with community partners and those with lived experience, Dr. Matheson's project is pulling together recommendations on what can be done during a pandemic and how the criminal justice system can change going forward.
"If we can help these communities through our social and health systems and keep them out of the correctional system, it will make a huge difference for our whole society," she says. "It's important for people to know that we're incarcerating and punishing people for a path they didn't create themselves; the path is the problem, not the person."
Learn more about Dr. Matheson's research
Date modified: