Executive management
Associate Vice-President, Research – Strategy
Rhonda Kropp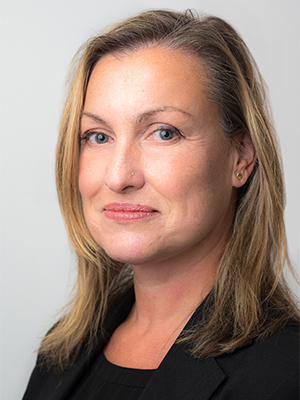 Rhonda Kropp is Associate Vice-President Research – Strategy. In this role, Rhonda provides executive leadership and direction of all science-related strategy and policy thinking and development, evidence-integration and knowledge mobilization. She is also responsible for the design of a comprehensive suite of programs and initiatives to support the CIHR mandate aimed at growing and maintaining a strong and sustained capacity in the Canadian research community, advancing equity, diversity and inclusion in Canada's research agenda and supporting open science and data initiatives.
Before joining CIHR, Rhonda held several senior executive positions in the federal public service in Health Canada, Statistics Canada and the Public Health Agency of Canada (PHAC). Most recently, she launched a Corporate Data and Surveillance Branch at PHAC, leading efforts to optimize the collection, use and sharing of health data in Canada, and support advancements in Canada's ability to detect, understand and act on health threats. Rhonda is the proud recipient of the Chief Public Health Officer of Canada Medal for exceptional service in public health.
Rhonda worked in microbiology and paediatric oncology nursing before undertaking public health graduate studies at the University of California, Berkeley. She undertook health research for the California Offices of AIDS and Sexually Transmitted Diseases, Stanford University, and the University of California, San Francisco before joining Canada's public service in 2003.
Rhonda has a strong commitment to the optimal mobilization of knowledge to action and to the involvement of impacted and interested parties in Canada's health research landscape.
Date modified: