2021 Robyn Tamblyn Health Services and Policy Research Innovator Award
Recognizing excellence in research and innovation among Canadian Mid-Career Investigators working within Health Services and Policy Research
The CIHR Institute of Health Services and Policy Research (CIHR-IHSPR) is pleased to announce that Dr. Michael Wilson is the recipient of the 2021 Robyn Tamblyn Health Services and Policy Research Innovator Award.
This inaugural award is intended to honor the outstanding work and trailblazing innovations of Dr. Robyn Tamblyn, former Scientific Director of CIHR-IHSPR.
The Robyn Tamblyn Innovator Award recognizes research excellence and innovation in health services and policy research among Canadian Mid-Career Investigators and awarded to the highest ranking Mid-Career Investigator in CIHR's Project Grant competition working within the mandate of IHSPR. This prize entails a $25,000 supplemental grant to support research and/or knowledge mobilization for the duration of 1 year.
In recognizing and supporting research excellence, IHSPR Career Awards are a key strategy to help advance IHSPR's 2021-26 Strategic Plan: Accelerate Health Care System Transformation through Research to Achieve the Quadruple Aim and Health Equity for All and CIHR's 2021-31 Strategic Plan: A Vision for a Healthier Future.
About the Recipient
Dr. Michael Wilson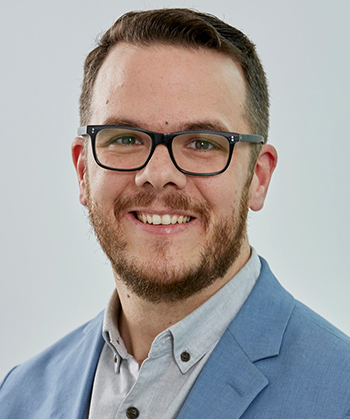 Dr. Mike Wilson is the Assistant Director of the McMaster Health Forum, an Associate Professor in the Department of Health Evidence and Impact, and a member of the Centre for Health Economics and Policy Analysis at McMaster University. His research focuses on supporting the use of research evidence by policymakers. Dr. Wilson leads the Forum's rapid-response program, which provides evidence syntheses to respond to pressing policy issues within hours, days or weeks. Dr. Wilson co-led the development of a COVID-19 evidence-support model through COVID-END (COVID-19 Evidence Network to support Decision-making – an international network of 50+ evidence synthesis and guideline groups in the world). Using this model, he has also coordinated with 40+ evidence synthesis teams across Canada to respond to urgent requests from Canadian decision-makers related to COVID-19.
In addition, Dr. Wilson has recently brought together an interdisciplinary team of researchers, policymakers and citizen leaders for his newly funded CIHR project grant. This new project is focused on harnessing the insights from the recent Global Commission on Evidence to Address Societal Challenges to systematize the aspects of using evidence that have gone well during the pandemic and address the many shortfalls. The goal is to contribute to building a more coordinated evidence-support system in Canada by: 1) evaluating the features and activities of COVID-19 advisory structures and processes; 2) developing and maintaining a living and searchable Canadian evidence-support system map; 3) conducting case studies of key COVID-19 policy issues (long-term care crisis management and renewal, vaccine roll-out, supporting people with mental health and substance use challenges, and transmission-mitigation measures in schools) to identify insights about whether and how different forms of evidence support were prioritized and used by decision-makers, and lessons learned from such efforts; and 4) convening a stakeholder dialogue focused on advancing efforts to build a coordinated evidence-support system in Canada.
Date modified: