CIHR-IGH Scientific Director, Dr. Cara Tannenbaum, appointed to the Order of Canada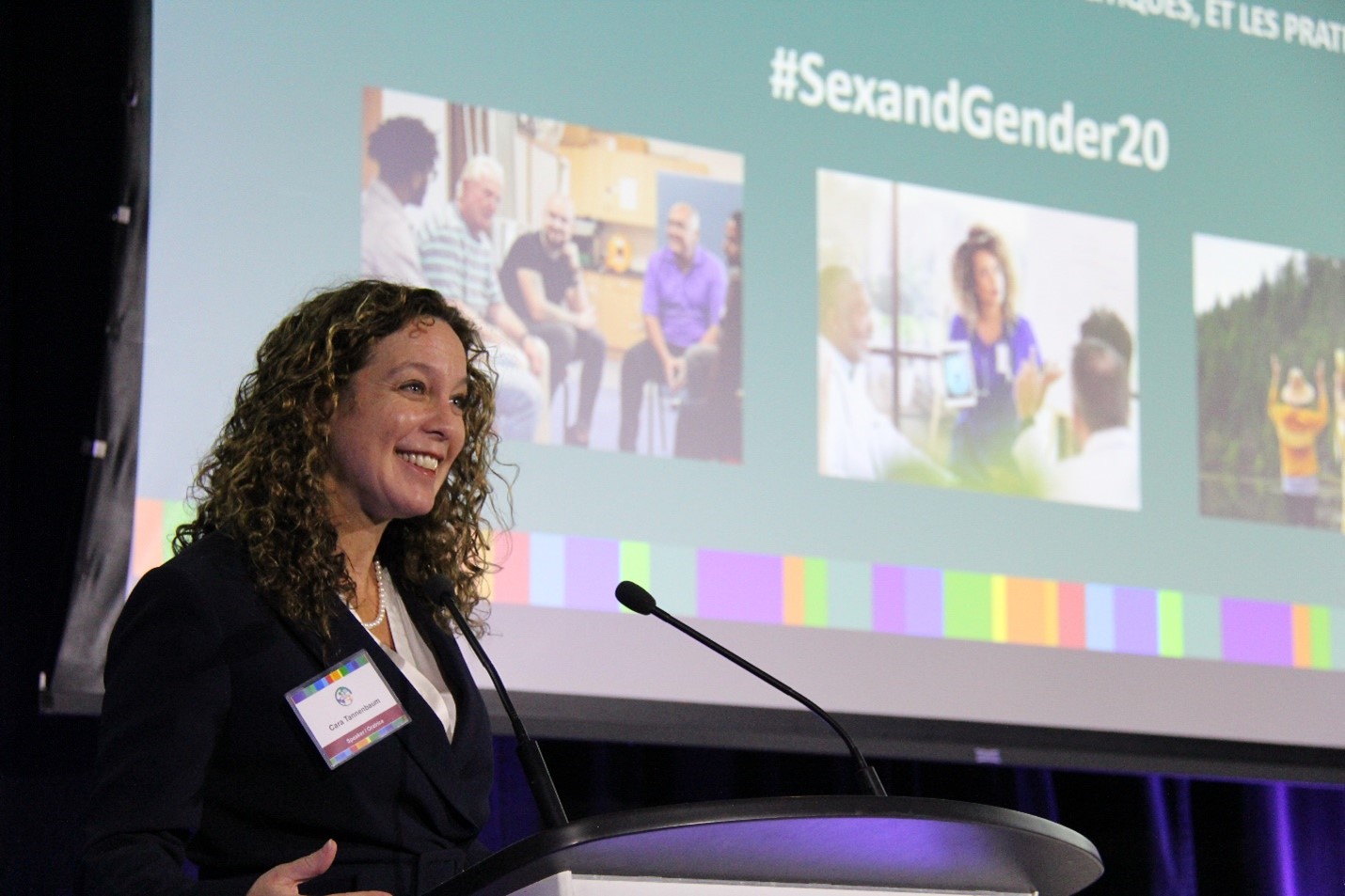 Congratulations to Dr. Cara Tannenbaum, Scientific Director of the Canadian Institutes of Health Research - Institute of Gender and Health (CIHR-IGH), on her appointment as a Member of the Order of Canada on December 29, 2021. Established in 1967, the Order of Canada recognizes outstanding achievement, dedication to the community and service to the nation. Dr. Tannenbaum received this prestigious national honour for her leadership in geriatrics, women's health, and gender research, and for her inter-professional collaborations to optimize healthy aging across the lifespan.
Dr. Tannenbaum is currently serving in her second term as the Scientific Director of CIHR-IGH, where she lends her scientific and medical expertise to lead the integration of sex-and gender-based analysis plus (SGBA+) considerations into research, practice, and policy. She has taken aim at the structures which support funding, conduct, and use of research in order to make science more equitable and, by extension, strengthen the quality, relevance, and impact of research. Under Dr. Tannenbaum's leadership, CIHR-IGH spearheads several initiatives to integrate sex, gender, and intersecting factors across health research areas.
In 2019, Dr. Tannenbaum was appointed as the Departmental Science Advisor at Health Canada, where she has championed a new Framework for Science and Research Excellence and launched Health Canada's first Science and Research Integration Network. Dr. Tannenbaum is also a Professor in the Faculties of Medicine and Pharmacy at the Université de Montréal.
"I am humbled and honoured to receive this recognition, which is a tribute to all the dedicated team members I have worked with throughout my career," said Dr. Tannenbaum, in response to her appointment to the Order of Canada.
Date modified: