Home is in your heart and mind: How has the pandemic impacted youth experiencing homelessness?
Interview by Sarah Mooney and Sarah Schwartz, members of CIHR-IHDCYH's youth advisory council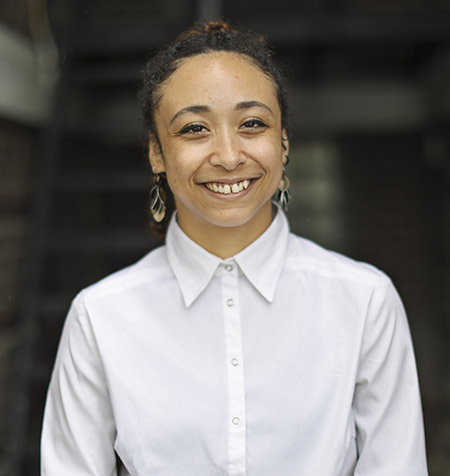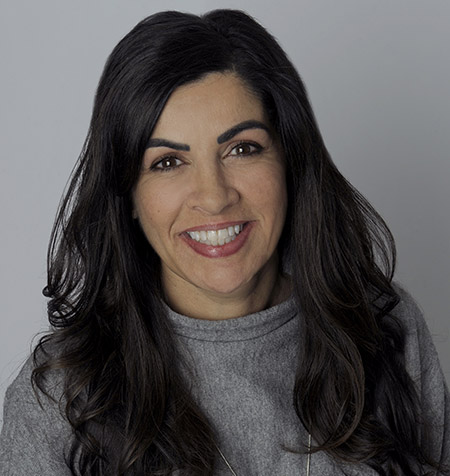 October 14, 2021
Mardi Daley is an advocate, entrepreneur and Peer Specialist who recently founded Lived Experience Lab to support ethical engagement of people with lived experience in community-based research and workforce development. Mardi brings 6 years of experience working across youth-serving agencies in and outside of Toronto with a special focus on youth homelessness and mental health.
Naomi Thulien is a nurse practitioner and researcher dedicated to tackling the social and structural inequities that cause and perpetuate youth homelessness. She is a staff scientist at the MAP Centre for Urban Health Solutions – a research institute at St. Michael's Hospital in Toronto. Naomi is also an Assistant Professor (Status-Only) at the Dalla Lana School of Public Health at the University of Toronto.
Two members of the youth advisory council for the CIHR Institute of Human Development, Child and Youth Health interviewed Mardi Daley and Naomi Thulien, investigators on the COVID-19 Mental Health Knowledge Synthesis project, Pandemic-Proof: Synthesizing Real-World Knowledge of Promising Mental Health and Substance Use Practices for Young People Who Are Experiencing or Have Experienced Homelessness.
Interview
What is homelessness, and what does it mean to be home?
Naomi offers a holistic perspective of what it means to be home: "Our Indigenous colleagues understand this the best - to be 'housed' is different than to be 'home.' And to be home is not four walls and a roof, it's something in your heart and in your mind". Homelessness is also not a linear experience. "There is a mentality and psychological impact associated with living in survival mode for so long. Feeling homeless in your own home is a real threat," explains Mardi. We need to look at upstream factors we can improve as well as long term solutions we can implement, looking beyond shelters and towards long term housing and employment outcomes. Tangible solutions such as rent subsidies and post-housing wrap-around supports have been successful; however, intangible solutions focused on fostering inclusion, belonging, and sense of purpose are just as important. "Youth facing homelessness experience a different type of boredom - an existential crisis of meaning and belonging. And when transitioning out of homelessness, there is a spike in this existential crisis of boredom, exacerbated by feelings of loneliness and isolation," says Naomi.
How have youth experiencing homelessness been impacted by COVID-19?
The immediate impacts of COVID-19 on youth experiencing homelessness are concerning. Due to a lack of privacy in shared housing, as well as uncertain cell phone plans and Wi-Fi, many youth do not have consistent access to addictions and mental health support. Virtual or remote employment has also proven difficult, and those experiencing additional forms of marginalization face added negative impacts associated with COVID-19. As Mardi described it, "Through an intersectional lens, those with the lowest access to social determinants of health are people of colour, Indigenous peoples, and those identifying as LGBTQ2S+. Throughout the pandemic, we've seen these are the most at-risk populations." Many youth can no longer move through gender-affirming environments, and some are trapped in abusive settings.
The longer-term impacts of COVID-19 on youth experiencing homelessness are not yet known. Naomi offers that the impact of COVID-19 on the rate of homelessness in youth likely won't be seen for 3-5 years. She explains, "Homelessness doesn't typically occur until people have already exhausted all other supports."
How do systemic barriers and intersectional identities impact youth experiencing homelessness?
Naomi noted that across Canada today, most young people in their 20's are unable to afford to live on their own and be financially independent. The pressure for youth who are experiencing or have experienced homelessness is enormous, and some of the struggles youth are facing with their mental health and possible addictions aren't being well addressed.
Mardi and Naomi also agreed that compounding identities leads to lowered access to some social determinants of health and make enduring and exiting homelessness harder. As Mardi put it, "The more identities that you have that are systemically oppressed, the worse off you're going to be through no fault of your own." Youth experiencing homelessness are often isolated from affirming communities; for example, those who are part of the LGBTQ2S+ community may not be able to move through gender-affirming spaces. Youth living in shelters are often highly intelligent and capable people with difficult life circumstances due to these intersecting identities, reinforcing the need to examine homelessness from an intersectional lens.
These systemic barriers impact our understanding of and research around youth homelessness. Mardi noted that there may be assumptions about someone's ability to show up and work. Hiring young people can lead to micromanaging, defeating their self-determination and autonomy within that project or position. Furthermore, as Mardi described, "When you're looking at the issue of race, the system doesn't take care of us, so why would we want to work within this system that has perpetuated so much hate and lack of service against us?" One suggestion Mardi gave to increase the engagement of youth with lived expertise in homelessness in research projects is to incentivize them by directly asking what they need, instead of making assumptions. A youth may have a cellphone but no data plan to give them easy access to the Internet, for example. Mardi's first-hand experience has shown that people wanting to work with marginalized youth tend to jump to conclusions about how the youth will let them down rather than connecting directly with them about what they need for support and success.
What are some of the misconceptions and research gaps relating to mental health and substance use in youth who have experienced homelessness?
"We pathologize young people that struggle with mental health and substance use" says Naomi. Those experiencing a history of complex trauma, substandard housing, isolation, existential loneliness and boredom are more likely to struggle with their mental health and use substances to cope. While individual-level interventions are necessary, we are more in need of upstream interventions such as meaningful employment and a safe place to live, that in turn will help relieve these mental health challenges. Existing stigma from mental health and substance use along with the stigmatization of compounded identities impacts the current lack of research for youth experiencing homelessness. "Any longitudinal study will have a retention issue, and people leave a research study for two reasons: either they get too busy with their life or something goes terribly wrong. How much of that is related to mental health and substance use has to be further researched," Mardi says. Naomi indicated that most intervention work with this population primarily focuses on individual behaviours and is short-term; the research should instead focus on how these interventions provide stability over time and whether they help youth feel socially and economically included in society.
Why are upstream determinants an important factor for alleviating youth homelessness?
Naomi believes looking at upstream determinants impacting youth homelessness is crucial to preventing it from happening again. A 2016 pan-Canadian study revealed 76% of youth who had experienced or were experiencing homelessness reported at least two attempts at exiting and, of those, 37% reported more than five attempts. This signals that homelessness prevention and housing stability must address more than just housing. As Naomi described it, "We have to look at the problem of youth homelessness as not simply that they don't have four walls and a roof; they need more than that." Focusing on upstream interventions requires sectors to work together, and therefore more outreach is required to educate all stakeholders outside of the homelessness sector, noted Mardi.
What is the importance of including those with lived experience in research?
Mardi and Naomi believe the voices of those with lived experience are crucial to research design as well as interpreting results. "Collaborating on research is a way to give young people back their voice," says Mardi, "when you're coming from an intersectional identity, it becomes that much more important that myself and others put themselves out there because without that element, our research is going to miss the mark." Working with those with lived experience helps to ensure we're asking the right questions, and that those questions aren't confusing or triggering. Combining the analytical, logic-oriented view of researchers with the emotions of young people, says Mardi, allows "really cool things to happen - you end up getting impassioned research."
Date modified: